Meet Quilty, the kitty who's now an Internet star for freeing other shelter cats
He was caught 'repeatedly' freeing the rest of the cats from the animal shelter he stays in and was banished to the lobby while the staff "Quilty-proofed" the cat room.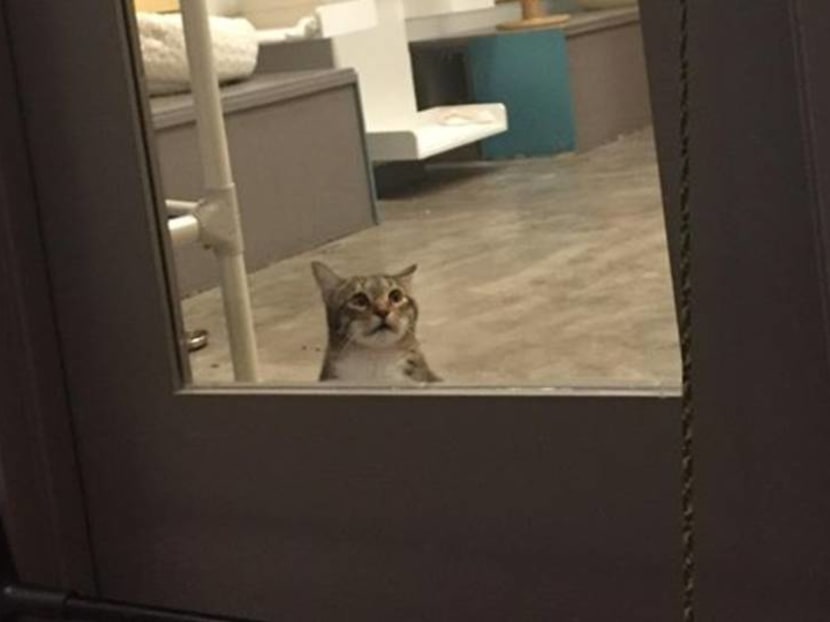 Quilty the cat has become an Internet sensation after his jail-breaking tendencies went viral online.

The six-year-old cat gained infamy after the shelter he stays in shared on its Facebook page that the feline was responsible for freeing the rest of the cats from their enclosures – "repeatedly" and "several times a day".
For the crime, he was banished to the lobby while the staff at Friends For Life Animal Rescue and Adoption Organization in Houston, Texas, "Quilty-proofed" the cat room.
According to the post, Quilty's roommates missed him during the hiatus as "they enjoyed their nighttime escapade around the shelter" but "the staff did not miss the morning cat wrangling."
It's probably a combination of the photos of Quilty looking unhappy (and somewhat betrayed) at his "solitary confinement" and the awe for his unique ability to open doors by pulling down on the handles that have led him to be the media sensation that he is today. 
The shelter has embraced Quilty's sudden fame and has even created merchandise with the #FreeQuilty slogan, including a T-shirt, which it's giving away free to those who adopt any of Quilty's friends. 
He's also had several adoption offers himself since his special skill was made public. 

Quilty, like the rest of his litter mates, is named after a character from the Vladimir Nobokov novel Lolita. He's also gained a special nickname at the shelter: Spicy A-hole. No prizes for guessing why.