Rapper Cupcakke receives messages of support after suicide tweet
The Chicago-born rapper has since been hospitalised and is safe.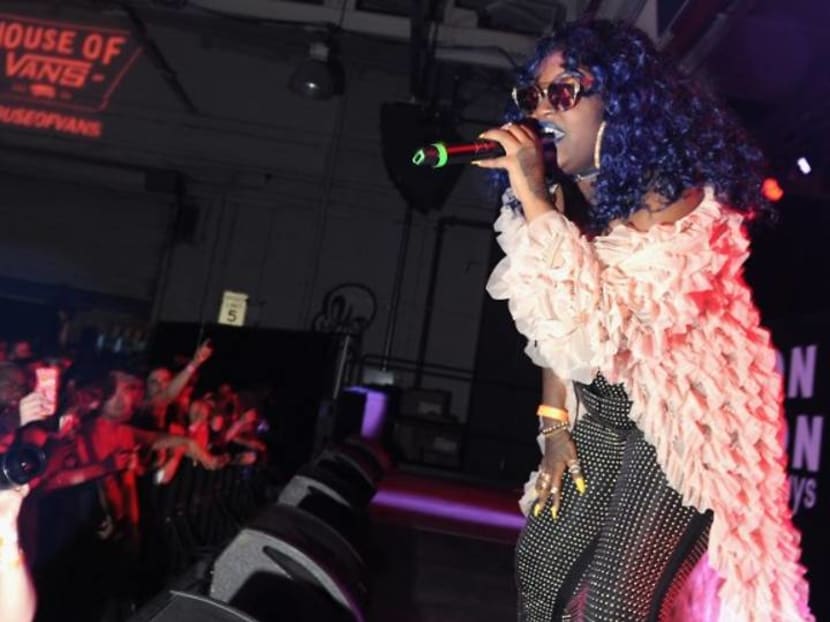 Artists close to Chicago-born rapper Cupcakke shared messages of support and urged followers to be mindful of mental health following an alarming episode by the American musician on Tuesday (Jan 8).
In a now-deleted tweet, the 21-year-old rapper had posted "im about to commit suicide" and also reposted it on her Instagram page with the caption "thank you for everything y'all have done for me I really appreciate it".
Born Elizabeth Eden Harris, Cupcakke is known for her provocative image and hyper-sexualised lyrics. The rapper uses her brash style as a platform to advocate for LGBTQ rights and female empowerment.

Her friend, comedian and YouTuber Elijah Daniel later confirmed in a tweet that she had been located by the police and hospitalised.
Musicians Iggy Azalea and Charli XCX took to Twitter to share their thoughts.

In a screenshot, Charli XCX wrote: "You are powerful. People believe in you. People want to listen to every word you have to say. People are inspired. You have taught me and so many others about being ourselves, embracing exactly who we are and being proud of where we come from and what we stand for. You have so much more to teach."
The electropop artist has worked with Cupcakke at least twice, spawning the tracks Lipgloss and I Got It.
American comedienne and actress Kathy Griffin tweeted at Cupcakke to "keep living", stating "you got the stuff & we got your back".
Griffin also offered up words of encouragement in another tweet, urging others to "be proud of the fact that your conclusion will be to live and continue hoping".
Cupcakke herself took to Twitter close to 12 hours later to thank her fans and friends "for all the prayers". "I've been fighting with depression for the longest... sorry that I did it public last night but I'm ok," she said.
Where to get help: Samaritans of Singapore operates a 24-hour hotline at 1800 221 4444.
You can also find a list of international helplines here. If someone you know is at immediate risk, call 24-hour emergency medical services.