Rapper Jay Park slapped by MMA fighter for helping opponent translate smack talk
Brian Ortega was apparently unhappy with Park after he translated comments made by Korean fighter Jung Chan-sung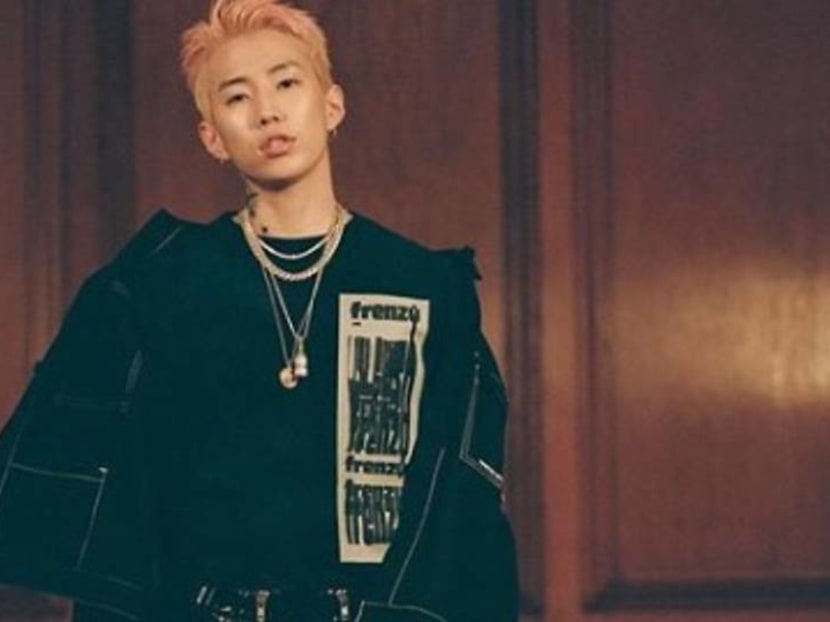 Korean-American rapper Jay Park was recently attacked by MMA fighter Brian Ortega – all because he helped translate a few fighting words for his friend, Korean MMA fighter Jung Chan-Sung.
Ortega slapped Park at UFC 248 in Las Vegas on Saturday (Mar 7), reported Forbes.
The attack is said to have occurred because Ortega was unhappy that Park had translated these words for Jung in a Feb 2020 interview in ESPN: "It doesn't matter (if it's Max) Holloway, (Alexander) Volkanovski, or Ortega. But Ortega already ducked (me) once. (I) don't need to fight a fighter that's already ducked (me) one time."
Ortega took issue with Jung accusing him of ducking out on a fight. He commented on ESPN's Instagram post about the interview: "Having an Injury and ducking are 2 different things."
He also wrote: "Jay Park welcome to the fight game don't be surprised if I slap the s*** out you when I see you."
It appears he made good on the threat by slapping the rapper when Jung left to go to the restroom.
Security at the event escorted Ortega off the premises, and Park was shaken but otherwise unharmed.
Jung, who's known as The Korean Zombie, took to Instagram to defend Park, posting on his Instagram stories: "I'm positive Jay Park could have defended himself and fought back, but Ortega is a professional UFC fighter who's ranked at second place world wide. Jay Park is only a civilian. He waited for me to leave Jay Park by himself to attack him and ran off! I'm really curious to see if his behavior is acceptable in American and Mexican culture? How are people not seeing how wrong this is?"
Park has also had to deal with people who accused him of mistranslating what Jung had said during the interview in order to hype up the fight. He addressed the accusations on Twitter: "Just watched the interview back and the funny thing is zombie didnt even say he pulled out. He actually said he already ran away from him once and i said "ducked him" so basically the same thing. Ppl who sayin i mistranslated to hype the fight are dumb"
He also confirmed that he won't be suing Ortega for the attack. He wrote on Twitter: "Nah i dont sue ppl who have less than i do."
Ouch. Now that's going to leave a mark.