The Malaysian behind Disney's first Southeast Asian princess in Raya And The Last Dragon
"As a Southeast Asian woman, being able to have our first Disney princess be inspired by my culture and my people? I feel like that's a huge move in the right direction," said Adele Lim, who also penned Crazy Rich Asians.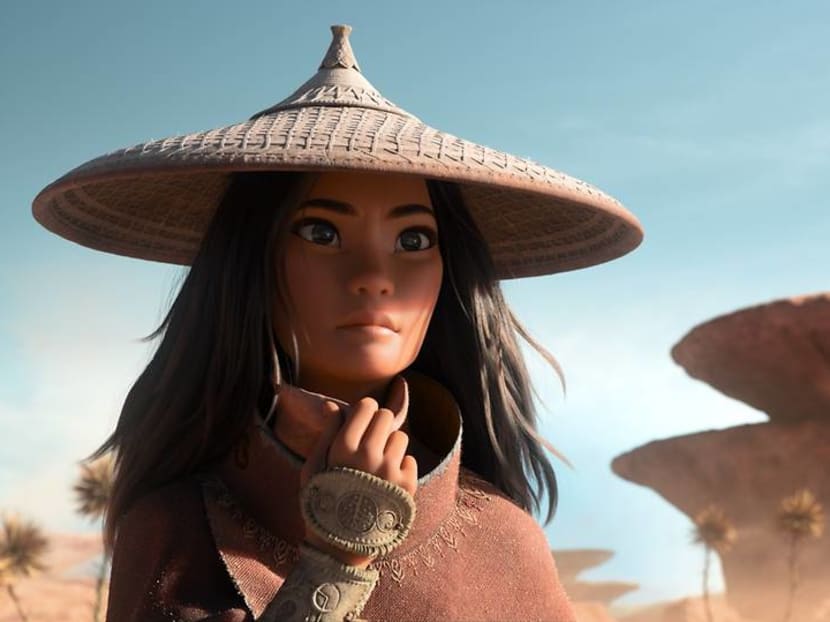 Raya means "celebration" in Bahasa Melayu and the name of Disney's first Southeast Asian princess could not be more apt. After all, there is so much to celebrate about Raya And The Last Dragon, a film of many firsts.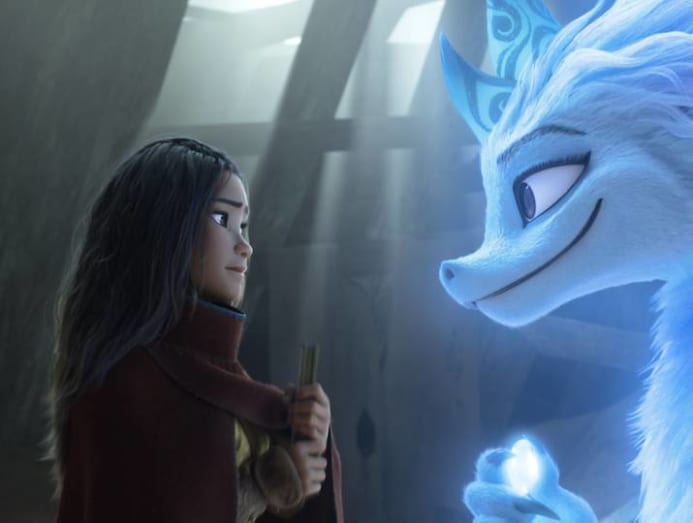 Not only will it be Disney Animation Studios' first movie inspired by Southeast Asia and thus giving the world Disney's first ever Southeast Asian princess, but Star Wars actress Kelly Marie Tran (who voices Raya and is of Vietnamese descent) is the first Southeast Asian actress to lead a film from the company.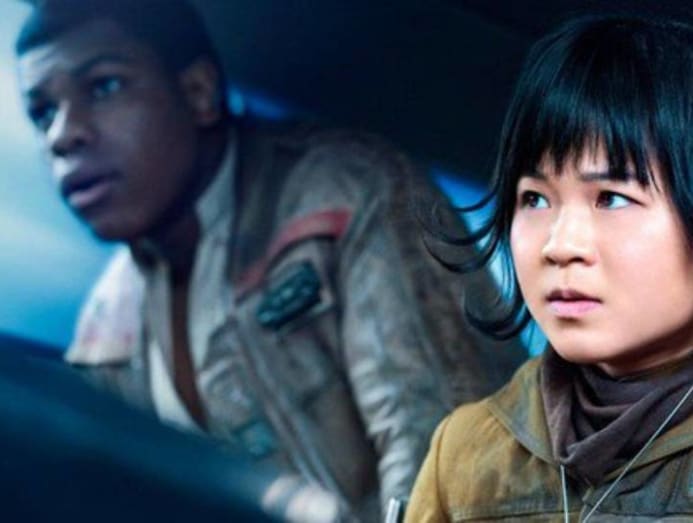 It's also one of the first Disney Animated features to be developed by a team spread across countless remote locations given the current global COVID-19 pandemic (yes, the voice actors recorded directly from their own homes!).
And the screenwriter behind all this is Malaysian Adele Lim.
The veteran writer and producer who was lauded for bringing cultural authenticity and depth to the 2018 hit Crazy Rich Asians, is poised to do the very same for Disney's warrior princess-driven fantasy animated adventure.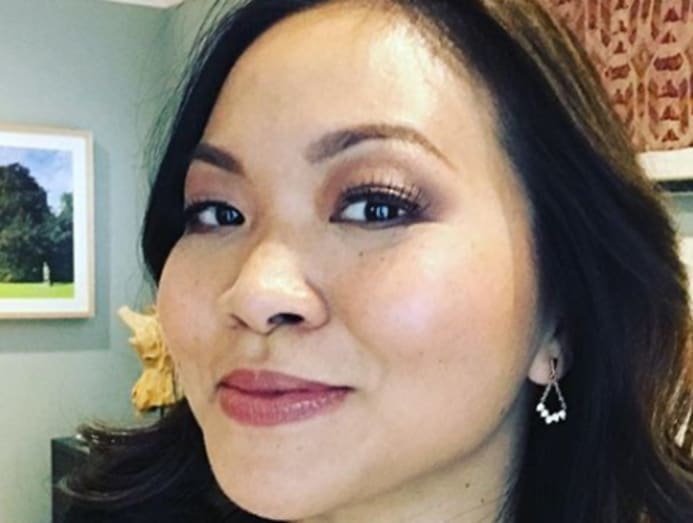 "I've been a Hollywood writer for about almost 20 years now and I almost never get to pull in from our culture, from how I grew up," Lim told CNA Lifestyle.
"And this was one of those 'once-in-a-lifetime' opportunities. When (Raya producer) Osnat (Shurer) first brought me on, telling me 'There's a young Asian female who's a kickass warrior, and a dragon' I was like, 'Stop, stop. I'm in. I'm your person! Absolutely, yes!'"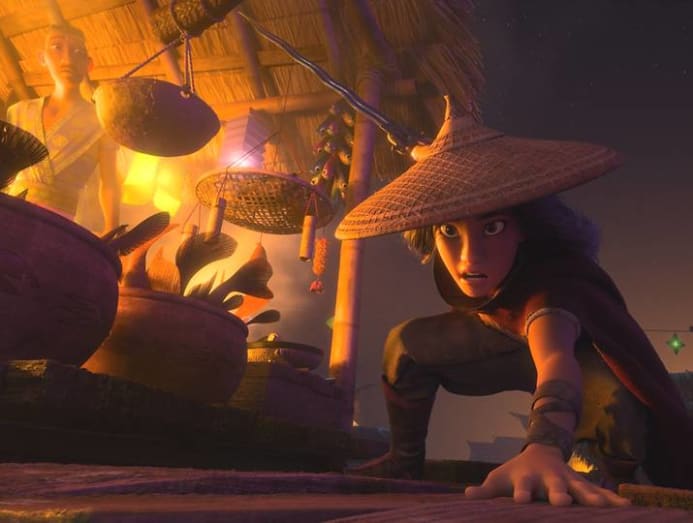 Co-directed by Don Hall (Big Hero 6) and Carlos Lopez Estrada (Blindspotting), Raya And The Last Dragon is a tale inspired by the cultures and mythology of Southeast Asian countries, transposed to the fictional realm of Kumandra – a once-prosperous place populated by humans and dragons – before Druun, a formless evil entity, re-emerges and turns everything in its wake to stone. It is up to protagonist Raya, a warrior princess, to change everyone's fortunes.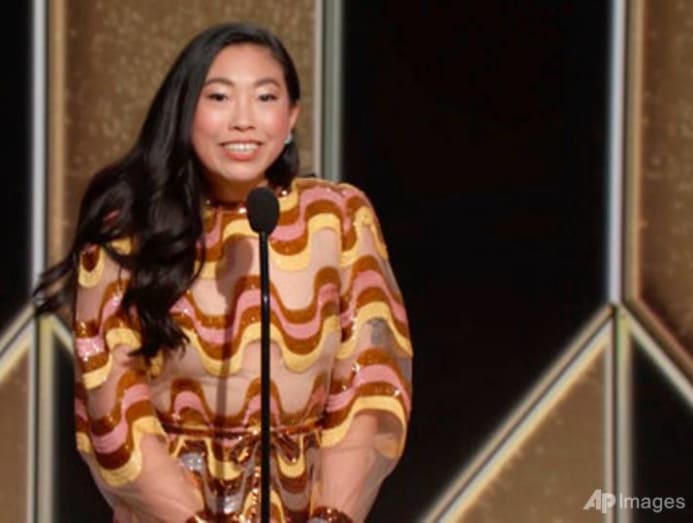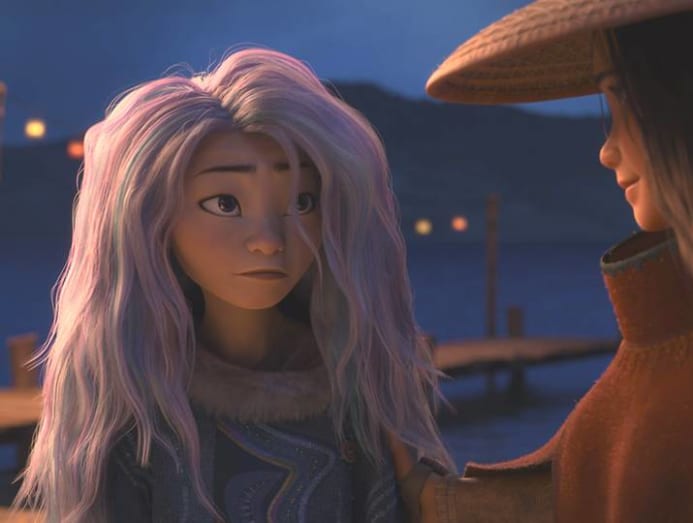 The voice cast boasts a smorgasboard of Asian stars, including Awkafina playing the titular last dragon Sisu, Gemma Chan as Namaari, a warrior princess of Fang land, Daniel Dae Kim as Raya's father Chief Benja, Sandra Oh as Virana, Namaari's mother and the chieftess of Fang land and Benedict Wong as formidable warrior giant Tong.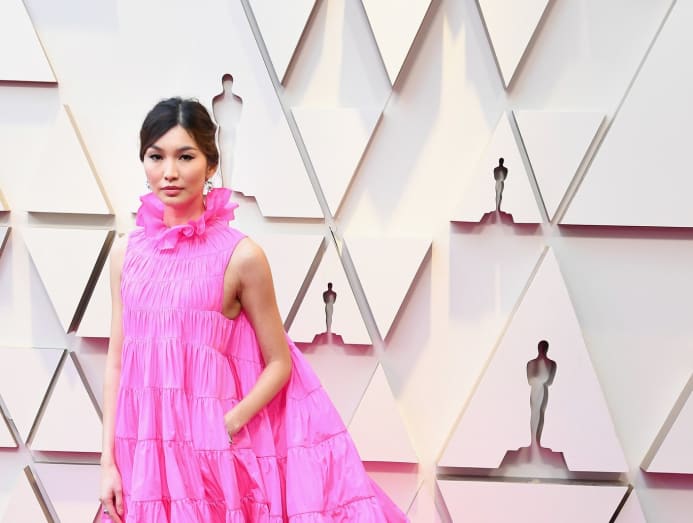 As with most of box office cinema's attempts at multiplex multiculturalism, the cultural authenticity and representational value of Raya And The Last Dragon will be universally praised, debated and found inadequate in expectedly vocal measure. (The mostly East Asian voice cast has already been criticised.)
Which is something Lim and her creative story team – comprising Vietnamese-American co-writer Qui Nguyen and Thai head of story artist Fawn Veerasunthorn – were very well aware of going in.
In fact, according to Osnat Shurer, the entire production team took a research trip to travel across the different Southeast Asian countries (including Cambodia, Laos, Indonesia, Thailand and Vietnam) led by a specially formed Southeast Asia Story Trust – a coalition of specialists across various fields, including visual anthropologists, archaeologists, architects, linguists, botanists, martial artists and dancers. The team then kept in touch with them throughout the making of the film in a bid to keep everything culturally on-point.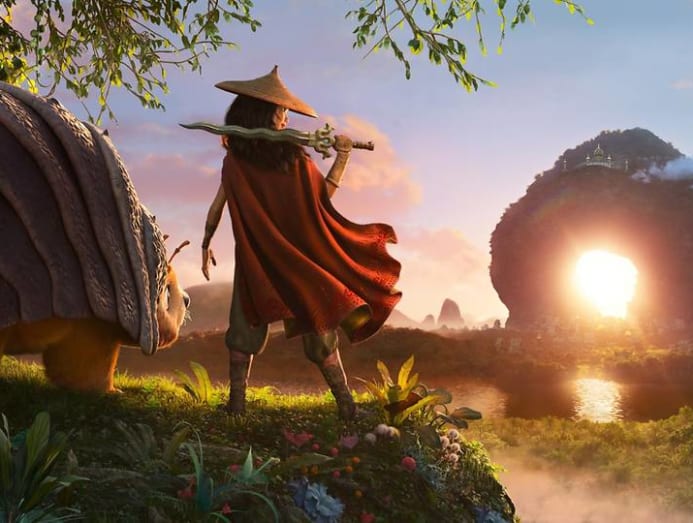 "There is a theme of community. It can feel like a catchphrase, but when we talk about all the diverse cultures and traditions and histories of Southeast Asia, the one main thread running through all of it is how important our community is – not just for our survival, but for our happiness and our joy. So, it was important for that to be a big part of the story," shared Lim.
She continued: "Growing up in Southeast Asia, you know that we are all extremely proud of our culture and also our history. But you don't really ever see it on a Hollywood big screen."
"As a Southeast Asian woman, Raya's character has special significance for me," Lim shared. "There's a history of strong female leaders and warriors in the region, and I personally grew up in a family of really amazing women who inspire me and also scare me a little bit every day. So it's important that Raya's actions and attitude embody that very same spirit. And you can see it in her leadership and her fearlessness, her love of family and her sense of responsibility. I feel that's so much of the spirit of a lot of the women I grew up with. You (as an audience) will recognise your Asian mothers, grandmothers, aunties, sisters… I'm very excited for the rest of world to see this too."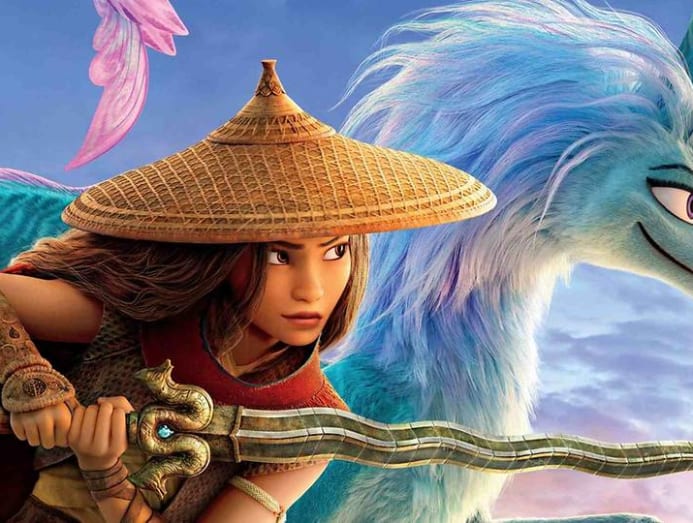 Lim admits that "as an Asian woman working in Hollywood as an immigrant, representation really matters".
"Being able to see ourselves on the big screen means that the rest of the world sees us too," she explained. "So, as a Southeast Asian woman, being able to have our first Disney princess and princess warrior be inspired by my culture and my people? To be part of a Disney movie that really celebrates everything that's beautiful about our culture and how strong our women are? Yes! I feel like that's a huge move in the right direction."

Lim also revealed that it was a very personal journey for the entire team, Asian or otherwise.
"When we were creating the bones of the story years ago before the pandemic, we could see that people were becoming more divided, more fractured, and that is not the world we want our kids to grow up in."

Lim added that it was important to the team that Raya, as a young girl who's raised to be a warrior and to protect the world, has her father's dream of this idealistic, perfect world that could be and then gets her heart broken by circumstances.

Given the global situation the world is currently in, one cannot help but notice how these movie themes couldn't be more pertinent. 
"A big message that I think the team is proud of is showing how people end up pulling together. And that it's never one magical act that is suddenly going to fix everything. You have to try again and again, even if it doesn't work out, even though people might betray you. The most important thing is that you still have to have hope and you have to keep reaching out because that's the only way we're going to make it through this mess together."
Disney's Raya And The Last Dragon opens in cinemas on Mar 5, with sneaks on Mar 4. Also available on Disney+ Premier Access on Mar 5.