Razer launches Pikachu wireless earbuds that come in a Pokeball charging case
So you can feel just like Ash Ketchum while listening to some cool sounds.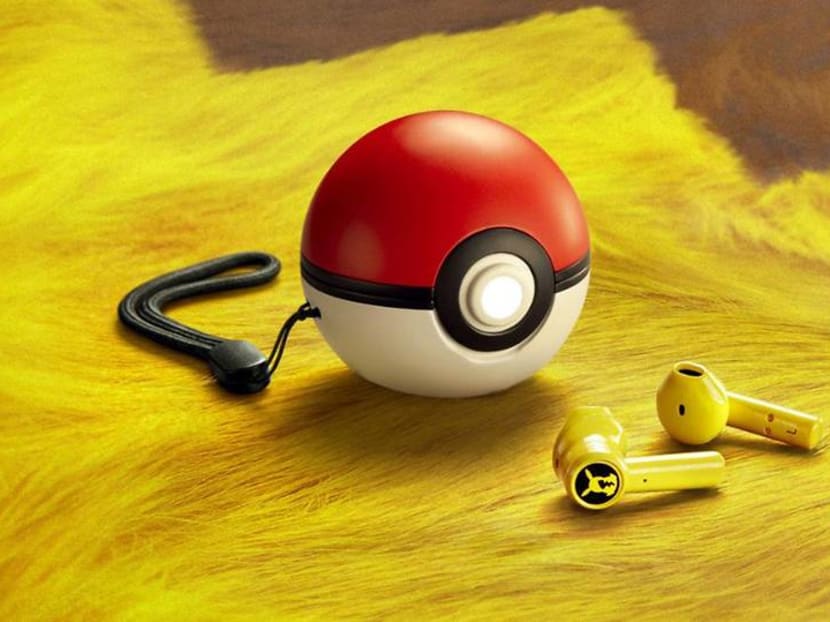 Out of all the wireless earbuds out there in the market, Pokemon fans will surely be choosing this one.
Razer recently announced the launch of its latest product – Pikachu earbuds, which come in in an electrifying yellow colour and sports a cute outline of the little character on the back.
Even better? These come in a matching Pokeball charging case, so you can feel just like Ash Ketchum carrying a real-life Pokeball around.
According to Nintendo Soup, the earbuds will come with a 13mm driver unit for a booming bass experience. It also supports active noise cancelling, has IPX4-grade water resistance and can be automatically paired via Bluetooth.
The earbuds are also reported to come with three hours of usage per charge, which gets extended to a total of 15 hours over five charges when using the Pokeball charger (which you'll definitely show off while using).
Of course, there's a catch: For now, it seems like the earbuds will only be available in China at RMB849 (S$171), so those outside the country will probably have to wait and see if Razer releases these elsewhere.
This isn't the first time that Razer's teamed up with Nintendo to produce Pokemon and Pikachu-themed accessories. In 2019, the gaming peripherals company launched a Pikachu mouse and mousepad, as well as a Pikachu keyboard on the official Razer store on Taobao.