Taiwanese singer divorcing pregnant wife, now dating 'obedient' live streamer
This comes a week after R.chord Hsieh's wife called the cops on him for his drug use and he spent the night at the police station.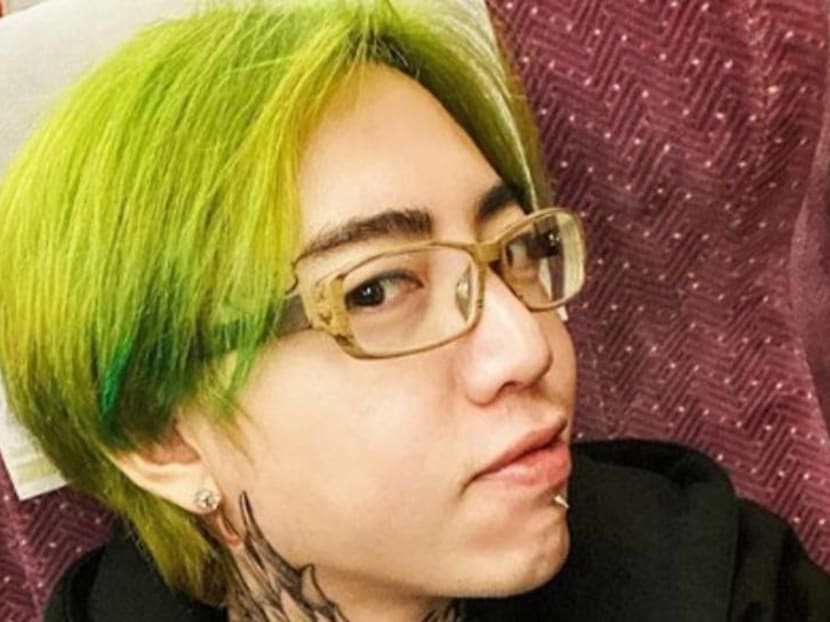 Taiwanese singer-songwriter Hsieh He-hsian, who also goes by R.chord, has told Taiwanese media that he will be divorcing his pregnant wife after the new year.
He told Apple Daily Taiwan: "I will definitely go through with the divorce. Definitely."
This comes a week after his wife, Keanna Taiyh, reported him to the police for drug use after they got into a fight. Hsieh was arrested at his home in New Taipei City on Dec 6 where police seized 18g of marijuana. He broadcast his arrest through Instagram stories and spent a night at the police station before being released on bail the next morning. 
The 32-year-old also appears to have moved on to a new relationship. 
Hsieh told the publication that he's seeing an online streamer known as Liya. 
He said: "My music video with Liya is already up, so that's proof that I dare to love and I love passionately. I will tell the world how many women I love. I am fair to all the women I love. I've always had a few girlfriends."

He shared that his latest love interest is "very obedient" and that she listens to him and sings with him. He added: "When I'm not speaking, she'll stay quietly on my side. She'll handle my wardrobe and pack my luggage."
Hsieh also revealed that he knew about his wife's pregnancy last month and that she had tried to use that to tie him down. He said that he would take responsibility and provide for the baby, but "if the child doesn't want a druggie father, I'm okay with it too."
When asked if he would remarry, Hsieh said: "I'm scared of marriage. I smoke weed. I've spent the night in jail. I'm someone with no future."