Now may be the best time to buy a HDB resale flat – here's why
As prices fall, Housing and Development Board (HDB) resale flat transactions are on the rise, with 1,657 units sold last month, up from the 1,314 units in February.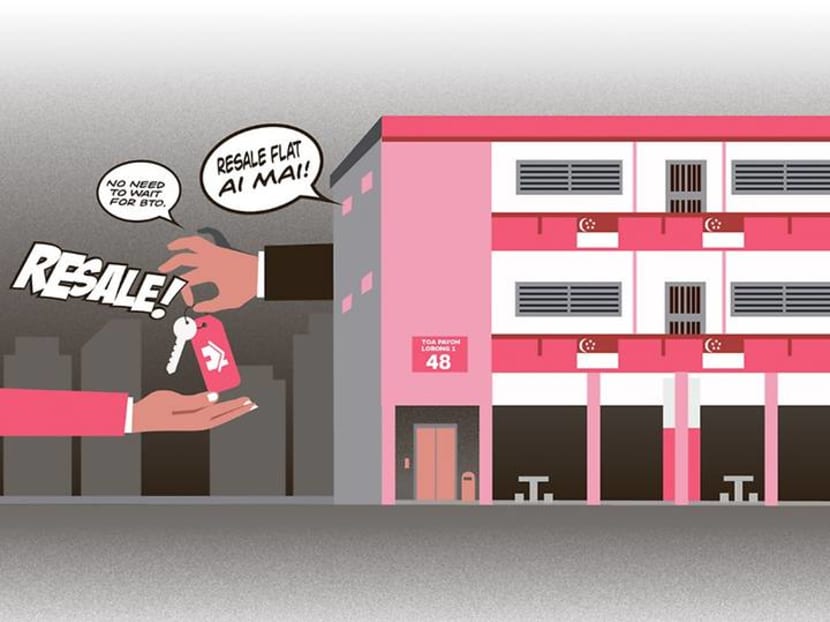 Thinking of buying a Housing and Development Board (HDB) resale flat? Taking a look at what's currently happening in the resale flat market might help with the decision making. 
The rental volume of HDB resale flats rose by 26.1 per cent last month, as prices fell. In fact, resale flat volumes are the highest since August last year.  
This March saw 1,657 HDB resale transactions, up from the 1,314 units sold in February. Some might argue the increase could be attributed to seasonal reasons– February tends to be slower because of Chinese New Year. But there may be more to that.
First, the numbers are significant: last month's resale volume was 12.7 per cent lower, with 1,897 HDB units transacted at the same time last year. As a longer term trend, HDB resale volume rose 58.7 per cent in March last year, and 75.4 per cent in March 2017.
There are other factors that are driving resale volumes.
There will be only one Executive Condominium (EC) launch this year at Sumang Walk. Conversely, a larger number of flats are nearing their Minimum Occupancy Period (MOP), which will place more resale options on the market.
More significantly, HDB resale prices have been falling for five consecutive years. As prices fall and transaction volume rises, we seem to be reaching an inflection point in the market.
Resale prices have already edged up 0.2 per cent last month. Prices of three-bedroom HDB flats rose by 0.8 per cent, and executive flat prices rose by 0.4 per cent. In addition, a reduction in the Loan To Value Ratio (LTV) from the previous cooling measures limit bank loans to 75 per cent of the property price or valuation, whichever is lower. But HDB loans can still provide an LTV of 90 per cent. This translates to a smaller cash outlay, and can make resale a more attractive option compared to EC. Especially since HDB loans cannot be used for ECs.
In short, a combination of affordability – along with a wider range of options – make resale flats an ideal choice for the average home owner this year.
This article first appeared on 99.co.