Food, 'chope', Singlish: Rebecca Lim and other celebs share what makes them Singaporean
It's part of Mediacorp's #OurHomeOurStory contest on social media, and everyone's encouraged to share their own stories.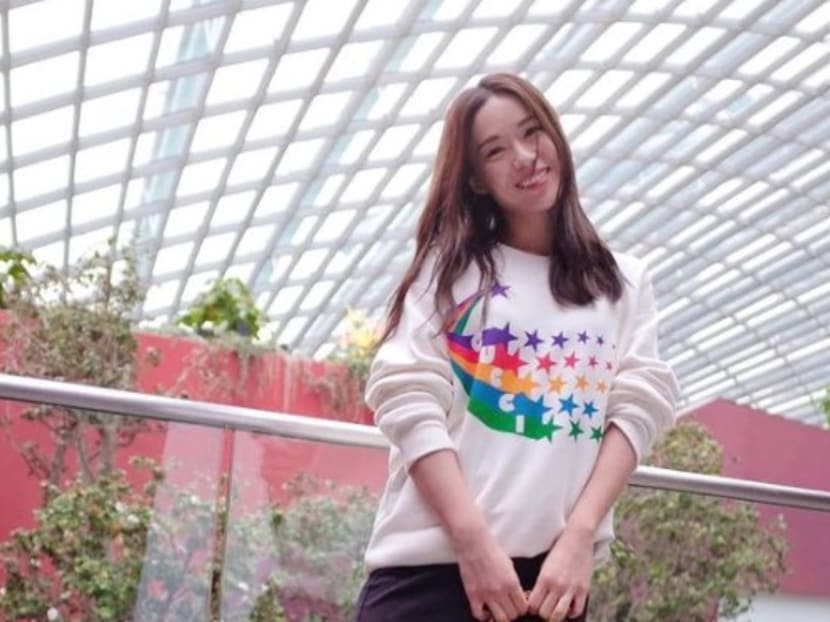 To celebrate Singapore's 56th birthday, many celebrities, including Rebecca Lim, James Seah, Yasminne Cheng and more have taken to social media to share stories of what makes them Singaporean, as part of Mediacorp's #OurHomeOurStory contest.
The campaign aims to get people to share their own Singaporean story for a chance to win prizes.
Our local celebrities got the ball rolling and – spoiler alert – there are lots of posts involving food!
REBECCA LIM AND FAMILY'S LOVE OF LOCAL FOOD
We all can agree with this one because how do you resist our delicious hawker foods?
"My family has a tradition where we will meet on Sundays and have this buffet of hawker food," the 34-year-old said. Some of their favourites are bak chor mee, nasi lemak, mee rebus, prata with egg and onions, kopi o, kosong gao… the list goes on!
HE YING YING LOVES TO EAT AT EAST COAST LAGOON
No doubt, East Coast Lagoon is blessed with plenty of scrumptious local cuisines. The Singapore actress expressed that her ideal feast is to go to the food centre and indulge in as many dishes as she can – her must-haves are Hokkien mee, orh lua and satay. 
She usually gathers her friends to enjoy the food together but due to COVID-19, bringing the dishes back home to enjoy with her family is the next best option.
AURA SHAI ON SINGAPOREANS' REAL USE OF TISSUE PAPER
If you're a true-blue Singaporean, you would know this. "Tissue paper has many uses, to wipe our mouths after eating, to absorb sweat or oil on our face," Aura Shai captioned.
"But if you're really a Singaporean, you'll know how important tissue paper is!"
The Warna 94.2 radio DJ said that this doesn't happen in other countries, just in Singapore where you use it to "#CHOPE".
#IYKYK
JAMES SEAH NEEDS HIS TEH-O KOSONG PENG
People usually need their morning coffee to get their gears started, but the 30-year-old star needs his teh-o kosong peng (that's iced tea with no milk and no sugar) before he starts his day.
He posted a picture of himself sipping his favourite drink from a classic 'dabao' bag.
Iced tea on a hot day? Yes, please!
YASMINNE CHENG IS PROUD OF SINGLISH
The Class 95 DJ talked about how Singlish evolved so naturally and how it reflects the nation's "unique culture and heritage", which unites everyone's shared experience on the little red dot. 
"When overseas my ears pick it up and I'm like "Ahhhh my fellow Singaporean'," she wrote.
We've all had that experience, haven't we?
Join the celebs and share your own post about what makes you Singaporean, for a chance to win prizes.
The contest runs from now till Aug 22. Participants will need to post a photo or video of themselves sharing their own Singapore story along with the hashtags #OurHomeOurStory and #Mediacorp. Find out more here.