How to maximise space and make the most of the spare room in your home
Don't allow your spare room to lose its functionality. From a home gym to a walk-in wardrobe, here are some ideas on how to transform your extra space.
So you have a spare room in your house, but you have absolutely no idea what to do with it. More often than not, spare rooms lose their functionality and end up becoming the all-too convenient dumping ground for all your extra stuff. Here are some ideas on how to get the most out of this tricky space.
GUEST BEDROOM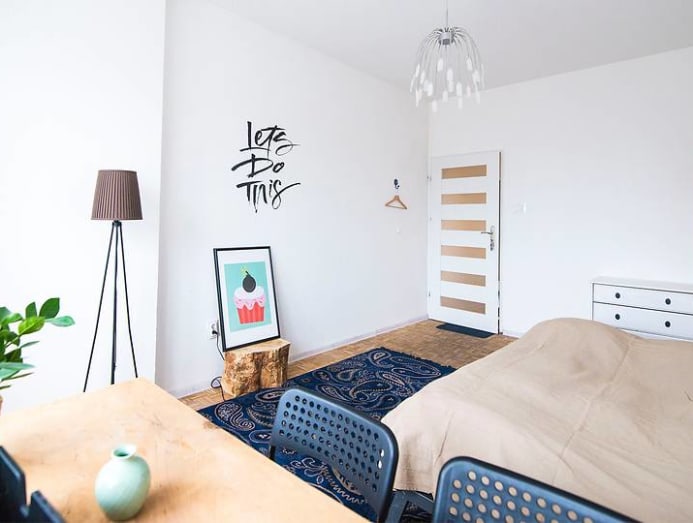 The most common use of a spare room is converting it into a guest bedroom. It doesn't have to be huge –  just spacious enough for your guests to stretch out and be comfy for a few nights.
Make the perfect guest bedroom for your visitors by providing a comfortable bed with big pillows and a blanket. To make their stay more welcoming, place some books and a candle in the room so that they will feel more at home.
HOME OFFICE/STUDY ROOM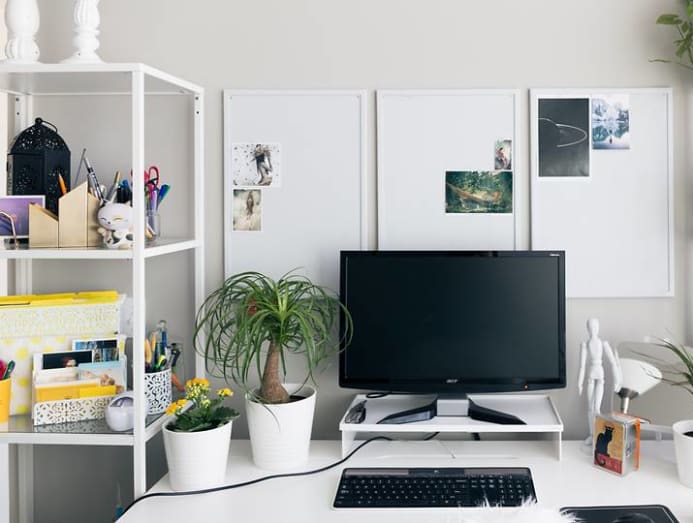 How about converting your spare room into a conducive space for you to get work done? A home office or study room is ideal for those who work from home, have a job that requires a fair bit of overtime or for those who are still in school.
Get a desk big enough for all your working materials and a large office chair that is comfortable to sit in for long strenuous hours. Build shelves to store all your files and books. This way, you will be keep organized and be able to locate all your documents quickly.
Make sure the room is fitted with appropriate lighting and is kept well-ventilated. On top of that, ensure that it is situated far away from too much noise. All this will help to enhance productivity, making this room the prime spot in your home to inspire the flow of creativity and get down to business.
HOME GYM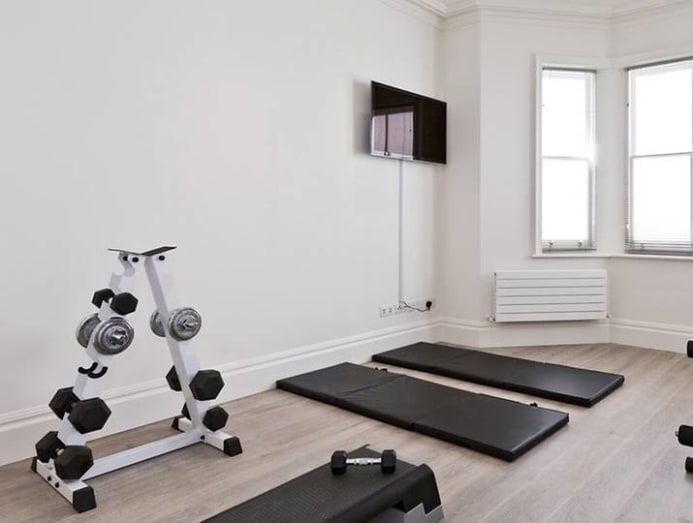 Exercising is a good way to de-stress. Being able to do it right in your very own home makes the whole process just that wee bit easier. Yoga, HIIT or even weights training are just some of the activities you can do in your home gym. 
A simple home gym set up requires essential equipment such as a yoga mat, work-out bench and weights rack. Install a full-length mirror and mount a television on the wall to assist you in your workouts. Also, ensure that the room has ample space. You wouldn't want to hit yourself against the wall while doing jumping jacks.
A gym at home is beneficial because you get to slot in a work-out session any time of the day and you no longer have to worry about crowded gyms.
READING ROOM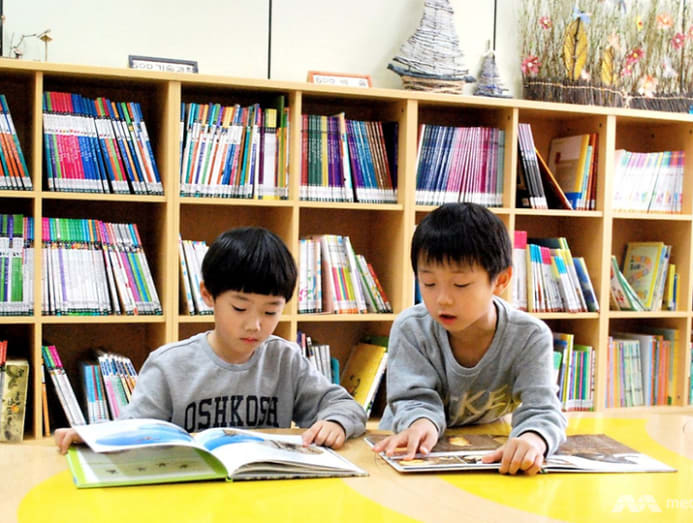 For bookworms, transforming your spare room into your very own reading room is a dream come true. There is nothing better than having a room in your house specially dedicated for you to escape into the literary world.
Simply display your all-time favourite books and magazines in full-length bookcases pushed against the walls and organize them according to their genre. Get a comfortable armchair or sofa that allows you to curl up for hours while enjoying your book.
To create the perfect mood, suitable wall lighting and a reading lamp are both important.  This allows you to indulge in your reading any time of the day.
HOME CINEMA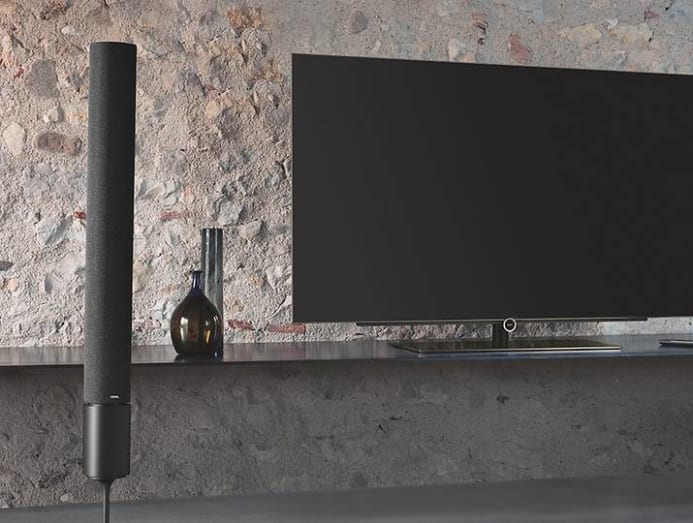 It's not as impossible as it sounds, but why not convert your unused space into your very own cinema.  Great for film fans who enjoy entertaining and having friends over for regular movie nights. Even better for larger families who fight over the television in the living room.
Mount a wide-screen television onto your wall or install a projector screen. Do also consider investing in a good audio system for the movie theatre effect. Add a comfy sofa with fluffy pillows and blankets to lay on whilst having your movie marathons.
RECREATION ROOM

You are never too old for games. Which is why you should revamp your spare room into a games room that will keep your family and friends entertained for hours. Fill the room with a foosball table, a darts machine, a collection of board games and perhaps a high table with bar stools.  If space allows, do also consider a pool table or a mah-jong table. Remember, lots of space and comfortable seating for lounging around is key. Family bonding nights will never be the same again.
WALK-IN WARDROBE/DRESSING ROOM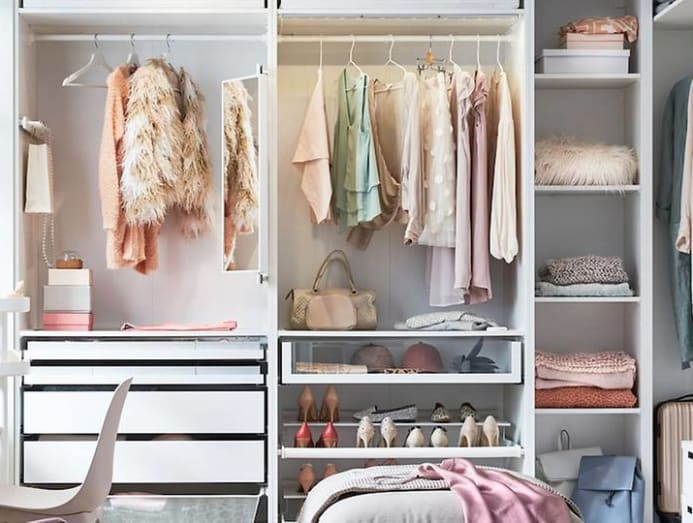 Why not fully utilise your spare room by transforming it into a walk-in closet? This will instantly solve the problem of having insufficient closet space for all your clothes. Plus, it will help to minimise excess clutter that may build up in your bedroom and bathroom.
Store all your clothes, bags, shoes and other accessories in custom-made shelves and hanging racks. If there is more space, consider putting a vanity table where you can do your make-up and hair.
MUSIC ROOM
A great way to bring life to your dull spare room is to turn it into a music studio. Whether or not you are a professional musician, part-time rock star or casual hobbyist, having a space to jam and rock out with different musical instruments is a cool way to maximise this extra room.  
Besides musical instruments, include instrument stands and speakers to amplify the quality of music you produce. Don't forget to make the room soundproof with rugs, curtains and soundproof walls so that you can jam without disturbing others around you.
CHILDREN'S ROOM
If you have young children, transforming the spare room into a playroom would be a great use of the space. A dedicated room for toys, Lego, action figurines, doll houses and doing arts and crafts means keeping the daily kid mess at bay. With everything contained in one room, the rest of your house will be kept neat and tidy.
Install shelves and buy boxes to store all the toys and knick-knacks systematically in the room. And keep the room bright and airy for maximum play and enjoyment.
This story first appeared on 99.co.