Mark Lee will ask Xiang Yun's hubby about sharing intimate scenes with her in Reunion Dinner
The new movie, opening during the Chinese New Year period in 2022, will also star Lawrence Wong of Yanxi Palace fame and Hong Kong veteran actress Mimi Choo.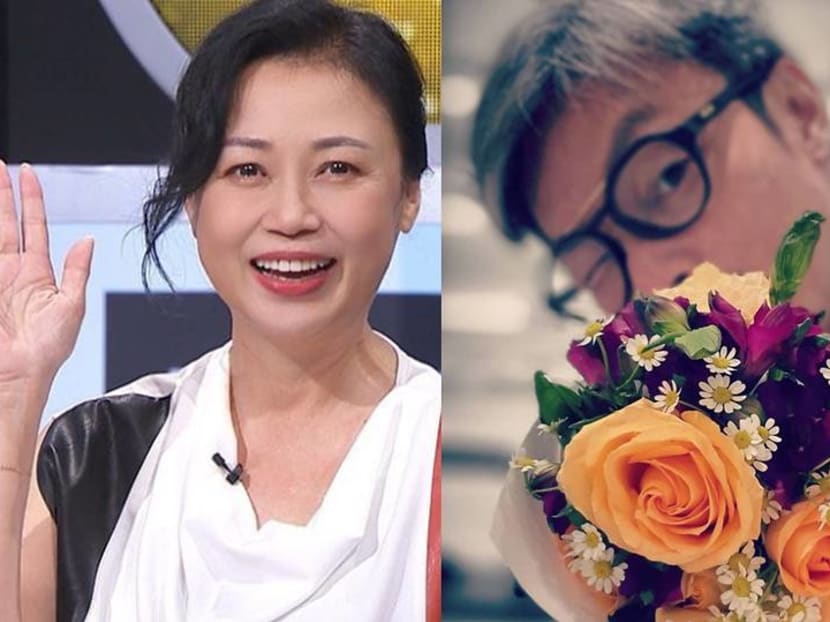 Mark Lee said he will be asking actor Edmund Chen for permission to get intimate with his real-life wife, actress Xiang Yun. The comedian was joking, of course, but it did pique curiosity how the unusual pairing would come about.
As it turns out, Xiang Yun, one of Mediacorp's most respected actresses, will be taking on the role of Yan Ling, a mamasan dating Wei (played by Mark) in the new Chinese New Year movie, Reunion Dinner.
"I'll have to ask Edmund Chen if we can have intimate scenes. If he's okay, I'm okay, too", Mark deadpanned during the virtual press conference on Thursday (July 22).
Not that there will be much hugging and kissing in these pandemic days anyway. Mark, whose production company King Kong Media is involved, said that social distancing rules will be adhered to and the cast will be tested every three to five days.
Reunion Dinner, directed by Ong Kuo Sin, will feature international actors, such as Hong Kong veteran actress Mimi Choo, Chinese actress Cya Liu and Lawrence Wong of Yanxi Palace fame. Included in the cast are also local actors Guo Liang, Zhu Houren and the multilingual Dasa Dharamahsena.
The CNY movie will focus on heart-warming familial love rather than romance, as the cast pointed out. It will centre around the soon-to-be-married Chaoyang (played by Lawrence) and Zi Hong (played by Cya), whose parents are meeting for the first time.
Embarrassed about his mother Yan Ling, Chaoyang arranged for Wei and a pair of two-bit actors (played by Mimi and Dasa) to act as his family over the CNY reunion dinner to comedic effect.
Adding to the complication is Zhu Houren's baddie, whom the "boy crazy" Yan Ling was romantically involved with in her younger days. Houren's IRL son Joel Choo will be appearing as the younger version of him. Guoliang, who plays Cya's father, will appear as a retired military man.
Lawrence admitted that he found his role challenging as comedy wasn't his strong suit. Mark, being the comedy king that he is, quipped that "if their comedic performance doesn't reach our expectations, we will deduct their salary!"
The funnyman continued: "We will direct, utilise the dialogue, and edit the scenes to create the comedic effects. I feel their scenes are more emotional and relaxing. It won't be fair for them to do comedy.
"We'll let them take care of the emotional, heart-warming, kissy and huggy scenes and we'll do the comedy."
Reunion Dinner is opening in cinemas during the Chinese New Year period in 2022. Audiences in China audiences will be able to stream through iQiyi.