Third-time dad Ricky Martin wants 'four more pairs of twins'
The Spanish star welcomes a baby girl with artist husband Jwan Yosef.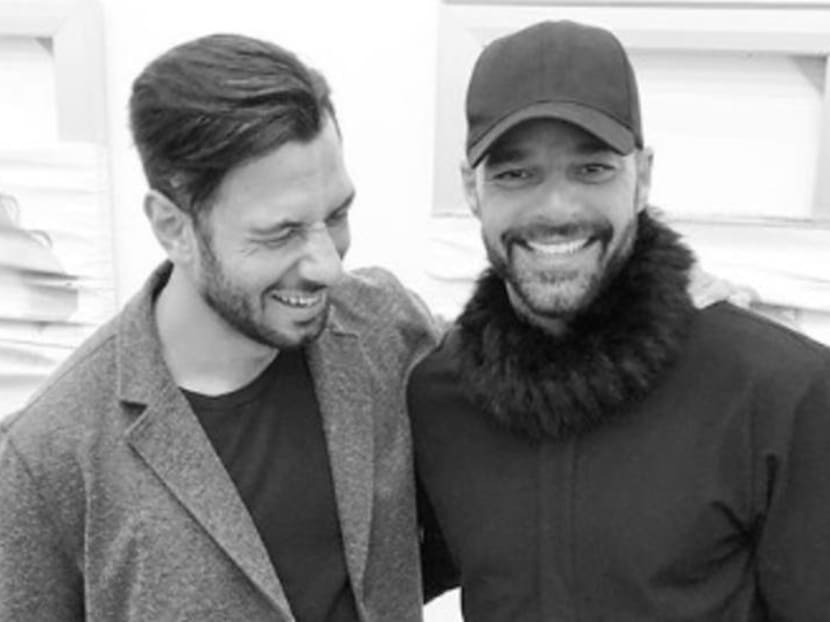 Ricky Martin is a dad again. The 47-year-old star welcomed a new baby girl on New Year's Eve with artist husband Jwan Yosef.
The couple announced the arrival of their baby girl with a photo of them holding the hands of the newborn.
"We are beyond happy to announce that we have become parents to a beautiful and healthy baby girl, Lucia Martin-Yosef. It has been a special time for us and we can't wait to see where this stellar baby will take us. Both her beautiful brothers and me and Jwan have fallen in love with Lucia," he wrote.
Martin is also dad to 9-year-old twin sons Matteo and Valentino, whom he is raising with Yosef since secretly tying the knot a year ago.
The handsome couple is nowhere near done with just three kids. Martin revealed earlier this year that he hopes to expand their family. 
"I want four more pairs of twins. I would love to have a big family. It's a lot going on so we're going to put things in order first and then we are going to get ready for many more kids."