Robert Downey Jr responds to director Martin Scorsese's criticism of Marvel movies
The filmmaker said the superhero films were "not cinema" and also likened them to theme parks with "actors doing the best they can under the circumstances."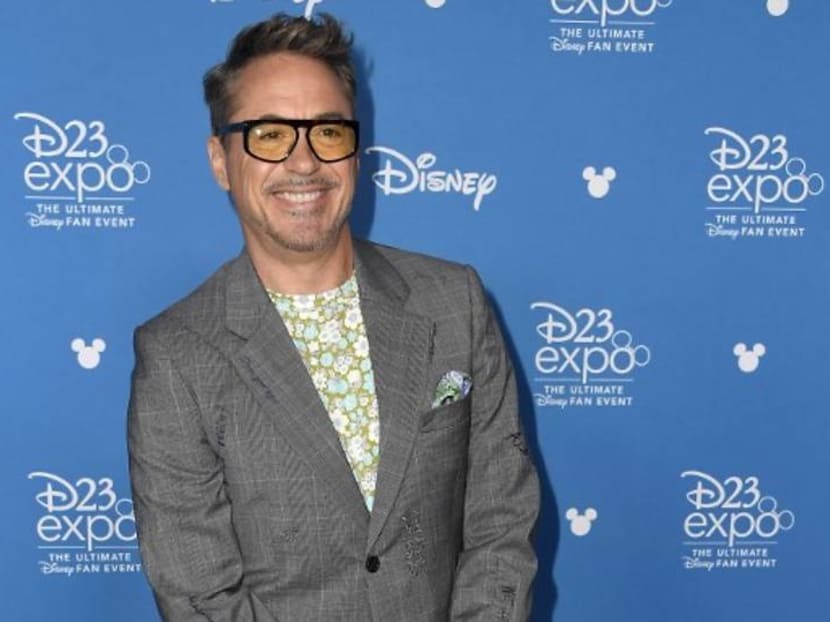 Acclaimed director Martin Scorsese ruffled more than a few feathers when he called Marvel movies "not cinema", among other choice phrases in an interview with Empire magazine.
Arguably one of the franchise's biggest stars, Robert Downey Jr, has chosen to respond in a diplomatic manner.
The Avengers actor was asked during a Monday (Oct 7) appearance on The Howard Stern Show what he thought about Scorsese's criticism.
Downey replied: "I appreciate (Scorsese's) opinion because I think it's like anything, we need all of the different perspectives so we can come to centre and move on."
Stern pushed Downey a little more, asking, "Were you insulted when he said it's not cinema? That somehow Iron Man isn't cinema? It is cinema to me."
The 54-year-old actor replied: "I mean look, it'd be like saying Howard Stern isn't radio. It makes no sense to say it."
The Iron Man star, whose 2008 movie started the Marvel Cinematic Universe (MCU), further defended the franchise.
"There's a lot to be said for how these genre movies – and I was happy to be part of the 'problem' if there is one – denigrated the era, the art form, of cinema. And, by the way, when you come in like a stomping beast and you eliminate the competition in such a demonstrative way, it's phenomenal," he said. 
Scorsese's original comment to Empire magazine was: "I don't see them. I tried, you know? But that's not cinema. Honestly, the closest I can think of them, as well-made as they are, with actors doing the best they can under the circumstances, is theme parks."
Downey isn't the only Marvel star to have responded to the 76-year-old Scorsese's words. Guardians Of The Galaxy director, James Gunn, took to Twitter to say: "Martin Scorsese is one of my 5 favourite living filmmakers. I was outraged when people picketed The Last Temptation Of Christ without having seen the film. I'm saddened that he's now judging mine in the same way."
Samuel L Jackson, who plays Nick Fury in the MCU, also weighed in by telling Variety: "I mean that's like saying Bugs Bunny ain't funny. Films are films. Everybody doesn't like his stuff either. Everybody's got an opinion, so I mean it's okay. Ain't going to stop nobody from making movies."