'I'll always be your girl': Robin Wright's tribute to Forrest Gump's 25th anniversary
Writer Eric Roth said he'd planned to have Forrest appear with OJ Simpson and Princess Diana in sequel.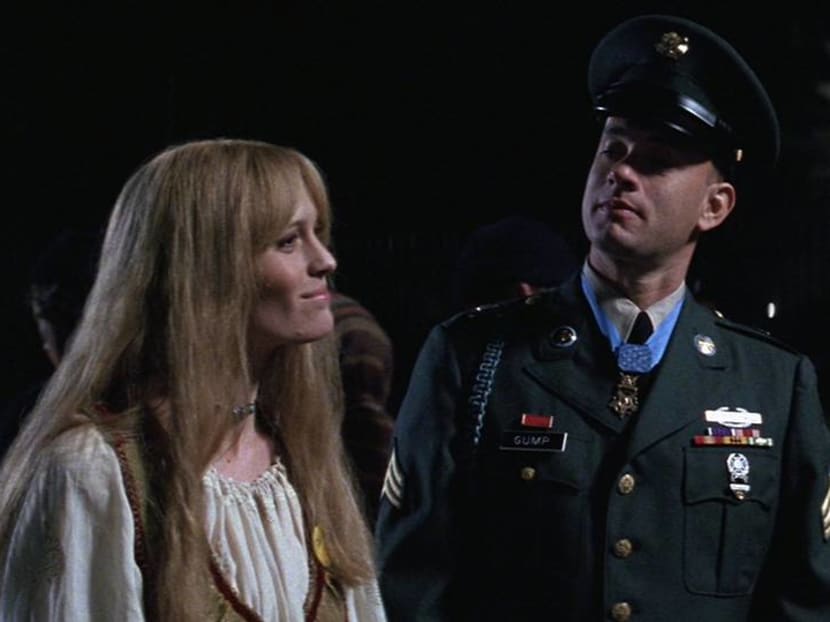 In commemorating the 25th anniversary of Forrest Gump, House Of Cards star Robin Wright shared on Wednesday (Jul 10) a picture of her and Tom Hanks posing as Jenny and Forrest on Instagram with the caption: "I'll always be your girl". The line was something that Jenny often said to Forrest in the movie.

To celebrate its 25th anniversary, Paramount Pictures hosted an outdoor screening of the film in May on the National Mall in Washington DC.

The Oscar-winning film debuted in theatres on Jul 6, 1994 and also starred Sally Fields and Gary Sinise. After adjusting for inflation, the movie grossed US$707.7 million at the box office in today's context.

There was almost a sequel to the iconic movie in which writer Eric Roth said he would have inserted Forrest in key historical moments with figures such as OJ Simpson and Princess Diana.

"I had him [Forrest] in the back of OJ's Bronco," Roth said while looking back on his script. "He would look up occasionally, they didn't see him in the rearview mirror, then he'd pop down."

Roth also envisioned Forrest as a great ballroom dancer. "He could do the ballroom dancing and eventually, just as a charity kind of thing, he danced with Princess Diana."

No chance of seeing those scenes on the silver screen any time soon as there hasn't been any development of the said sequel.

And maybe you don't want to mess with a 25-year-old classic.