Dwayne Johnson reveals how Ryan Reynolds was there for him when his father died suddenly
Hollywood superstar The Rock also told CNA Lifestyle all about the pressures of making Red Notice – Netflix's most expensive movie to date – and when he's felt the "least wanted" in his life.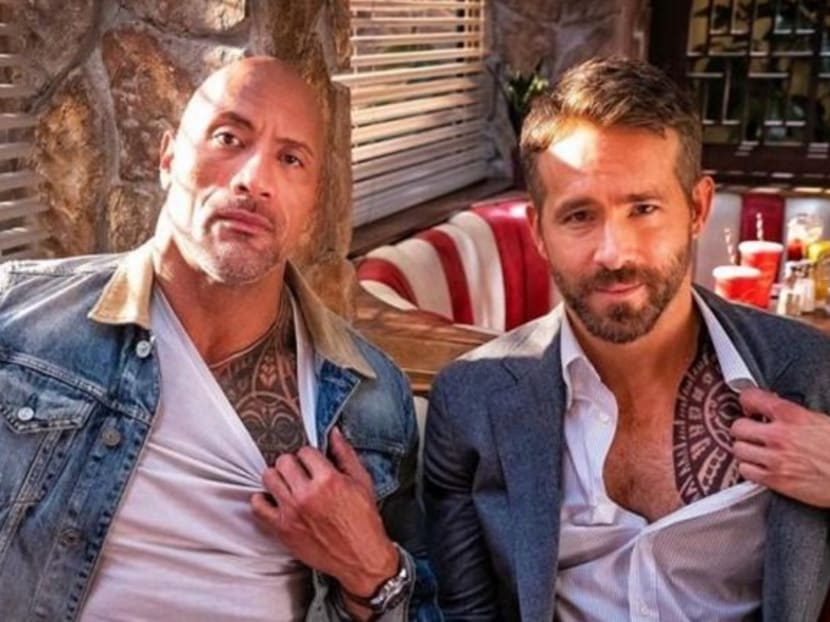 There is no denying that Dwayne "The Rock" Johnson has staggering mass appeal. Whether you're a devotee of the 90s-era WWF/WWE or a fan of any of his 50-odd movies, a mention of his name puts a smile on anyone's lips. And it's not because they've just smelled what The Rock's been cookin'.
Since his debut in 1996 as The Rock, Johnson has proven he's more than just a good looking, extraordinarily well-paid former wrestler. After all, when a movie casts him, it inevitably does well. So when Netflix wants to make an action-comedy blockbuster, they call on one of the planet's biggest superstars to not only act, but also produce.
The result? Red Notice, which stars Johnson as an Interpol agent who attempts to track down and capture the world's most notorious art thief (played by Gal Gadot) with the help of the world's second most notorious art thief (Ryan Reynolds).
With three bankable movie stars and a reported budget of US$200 million (S$270 million), the film is the most expensive Netflix original to date, surpassing The Irishman (US$159 million) and 6 Underground (US$150 million).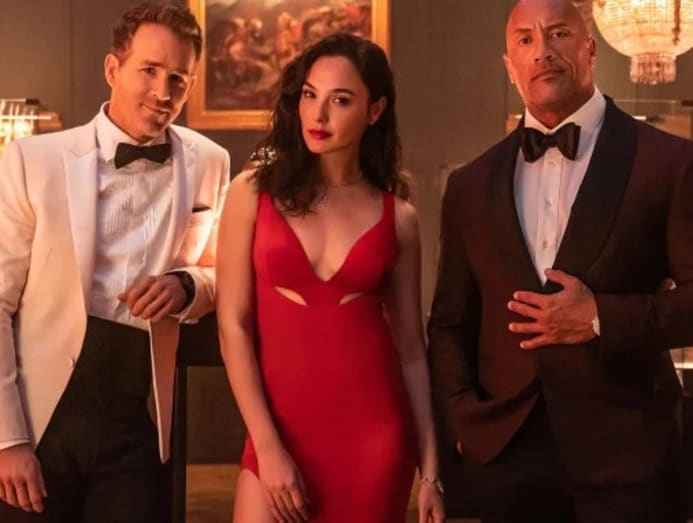 The 49-year-old flashed his trademark 1,000-watt mega-smile when CNA Lifestyle asked him about the pressure of going into a movie with that eye-watering price tag. 
"I think you go into a project like this well-intended. And the bottom line is you just want to make a great movie for the people to enjoy at home. Or in the cinemas (in the US)," he said. "So that was always just the goal."
"Yes, it wound up being Netflix's biggest investment, but also there's some context behind that. Both my production company – Seven Bucks Productions – and I are never one to skirt around a budget because it is what it is," he explained.
"And we don't have to skew numbers or math or anything like that. Also with this film, there were COVID costs too, as well. There was a lot of cost because we had to shoot during COVID and that added tens of millions of dollars to the budget.
"So, I know a lot has been made (about) this being the biggest movie in Netflix history. It is! Thank god the movie is good. And it seems like a lot of people are going to like the movie, so I think we're going to be covered."
Red Notice is obviously a star-studded vehicle with Reynolds and Gadot on board, with rumours of each actor reportedly taking home a US$26 million pay cheque.
But money alone isn't enough to generate chemistry, which, evidently, this trio has in spades. All the reports say the three Hollywood A-listers had a great time making the film.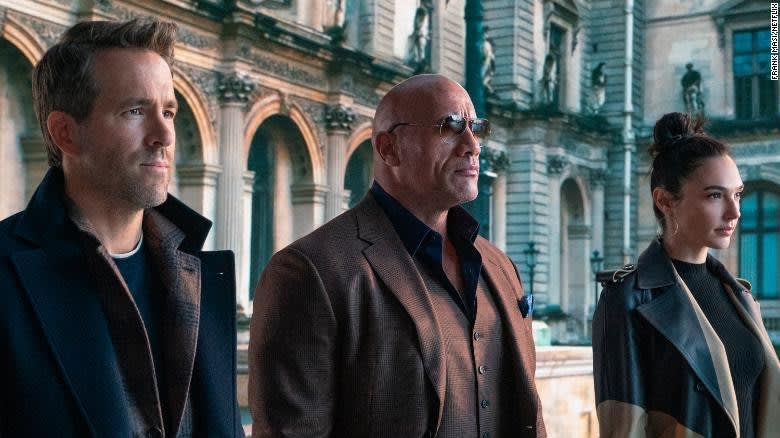 According to Johnson, every day on set was a lot of fun because they genuinely liked each other. After all, he's known for Gadot for 10 years and Reynolds for 20. Reynolds, in particular, is someone Johnson really admires and loves.
"He's very sensitive, in the best way. He's very protective of his space, which he should be and I understand that," Johnson shared. "But then when the veneer goes away, he is very empathetic and caring."
Case in point, the quiet unsolicited moment when Reynolds was there for Johnson when the latter's father passed away suddenly in 2020, while they were shooting Red Notice.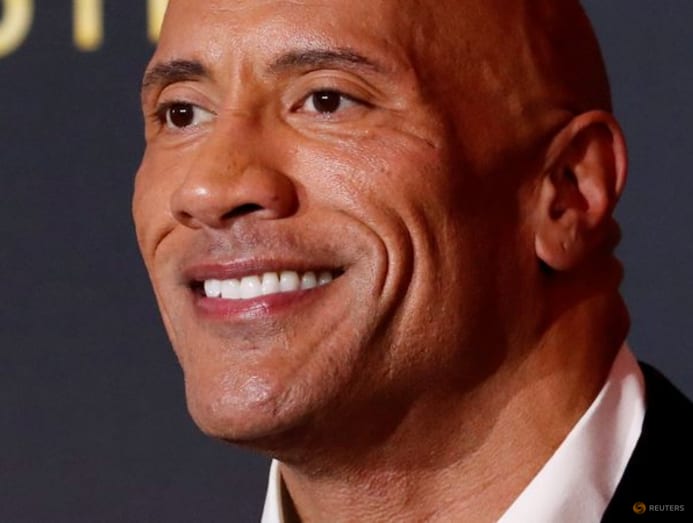 "I had to leave for the funeral and when I came back to the set, Ryan was the first one on set waiting for me – with big arms open, you know? Just to give me a big hug," he recounted emotionally.
"He told me, 'I know what it's like. My dad died, too. And I'm here for you'. And that was my first day back. And then we had a whole movie to shoot. So I wasn't surprised that I got that from him."
"It was really so comforting in that moment, because for me, when I go back to work, it's time to go to work. People are looking to me to make decisions, to do my job, to do what I need to do. So there's not a lot of time for people to come up and comfort me. And I don't always give off that I need to be comforted either," he explained.
"But Ryan came right in there and he was very, very comforting so I'll share that with you. I was not surprised, but it really was nice to see."
Going on the film's theme of looking for Interpol's "Most Wanted", when has Johnson, with 277 million Instagram followers and counting, felt the least wanted in his life?
"Oh, that's a good question!" he said with a laugh. "Usually when I say something stupid to my wife. Then regretting it (as I) sit on the couch at 1am watching Forensic Files when I should be up in bed. Even the dog is looking at me like, 'you're really something else!'"
And when does he feel the "Most Wanted"?
"When I go back in with a big apology and tell her how sorry I am that I really messed up," he replied, without missing a beat. 
Red Notice premieres on Netflix on Nov 12.