Ronan Keating apologises for incorrect post about COVID-19 in Singapore
The Irish singer's apology post was edited as well. His original caption included a very terse message for "all the haters out there".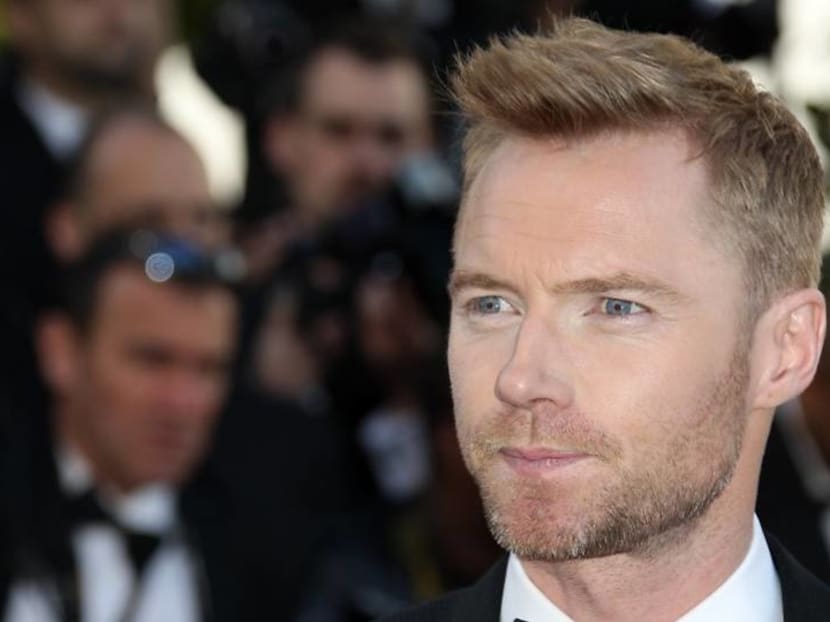 Irish singer Ronan Keating has apologised for his now-deleted social media post that mistakenly claimed that numerous ships were not allowed to dock in Singapore because of the coronavirus.
On Monday, the singer posted an image of dozens of ships in Singapore waters with the caption: "A snap shot of some of the Tankers held in Singapore not allowed to dock because of the virus"
The post was deleted after several fans commented that it was a fairly common sight to see that many ships there. Even The Maritime and Port Authority (MPA) waded in by responding to Keating's original post to say that a ship arrives or leaves Singapore every two-to-three minutes and that there can be about 1,000 ships there at any one time.
On Tuesday evening, Keating reposted the same image that was earlier taken down but with a different caption. He wrote: "I recently posted this pic after being told by a local in Singapore that the reason they were all parked up was due to the Virus."
He added that he was then informed that this is how the harbour always looks.
"I apologise if I offended anyone with my post you all know I would never purposely do that. To all you haters out there, get on with your short life. I went to Singapore and did a gig when others were cancelling and the same in Jakarta. I feel very blessed to be able to do what I do. Peace and love to all and wash your hands."
He ended the apology with a kiss emoji.
It should be noted, though, that even this post had been edited. An earlier version of his apology included the line: "To all you haters out there shut the Fu** up. You mean nothing to me."
It seems Keating has displayed a roller coaster of emotions on social media in the last couple of days.