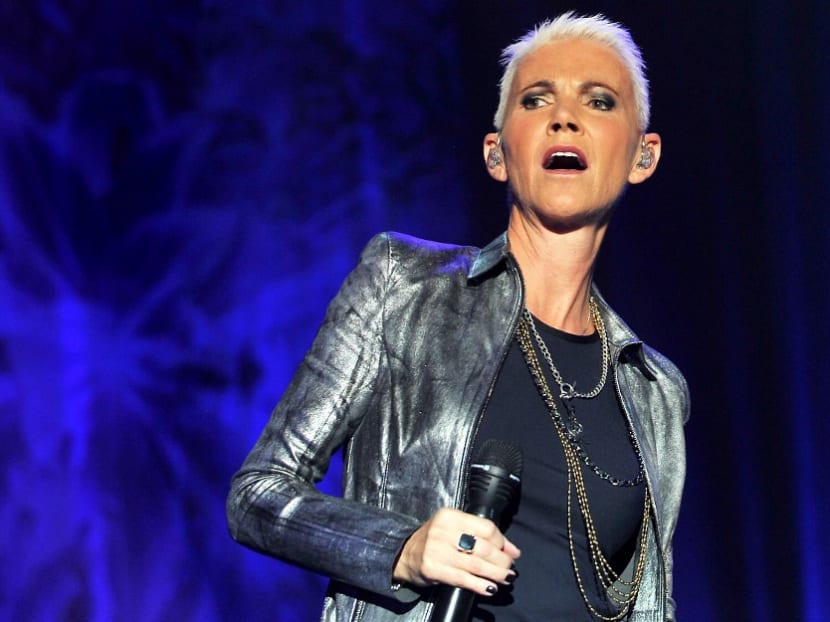 The lead singer of Swedish rock band Roxette has died at the age of 61, her management company announced in a statement on Tuesday (Dec 10). 
Marie Fredriksson died on Monday morning after a "17-year long battle with cancer", said Dimberg Jernberg Management in a statement.
Fredriksson had been diagnosed in 2002 with a severe brain tumour but went into remission and returned to the studio in 2010.
Six years later, however, her doctors advised her to stop touring and rest.
"Following a successful solo debut in 1984, Marie Fredriksson became one of Sweden's most loved and successful artists," said Dimberg Jernberg Management. 
"In 1986 she teamed up with Per (Gessle) in Roxette with the ambition to reach outside Sweden, and together they started a historical journey that in the coming years would make them one of the biggest pop acts in the world," it added.
Roxette was known for a succession of chart-busting hits in the 1980s and 1990s, including It Must Have Been Love, Joyride, The Look, Dressed For Success, Dangerous and Listen To Your Heart.
The band sold 80 million albums worldwide.
It Must Have Been Love featured in the soundtrack of Hollywood rom-com Pretty Woman starring Richard Gere and Julia Roberts.
In a statement, Gessle paid tribute to Fredriksson, describing her as an amazing talent. 
"Time goes by so quickly. It's not that long ago we spent days and nights in my tiny apartment in Halmstad, listening to music we loved, sharing impossible dreams. And what a dream we eventually got to share," he said. 
"Thank you, Marie, thanks for everything. You were an outstanding musician, a master of the voice, an amazing performer. Thanks for painting my black and white songs in the most beautiful colours. You were the most wonderful friend for over 40 years."
Fredriksson leaves behind husband Mikael Bolyos and her two children, Josefin and Oscar.
Source: CNA/agencies/rw(aj)