Playing a man is easy, says body-swapping Rui En in new drama Mister Flower
The actress also reunites with Elvin Ng for their first on-screen pairing in nearly a decade.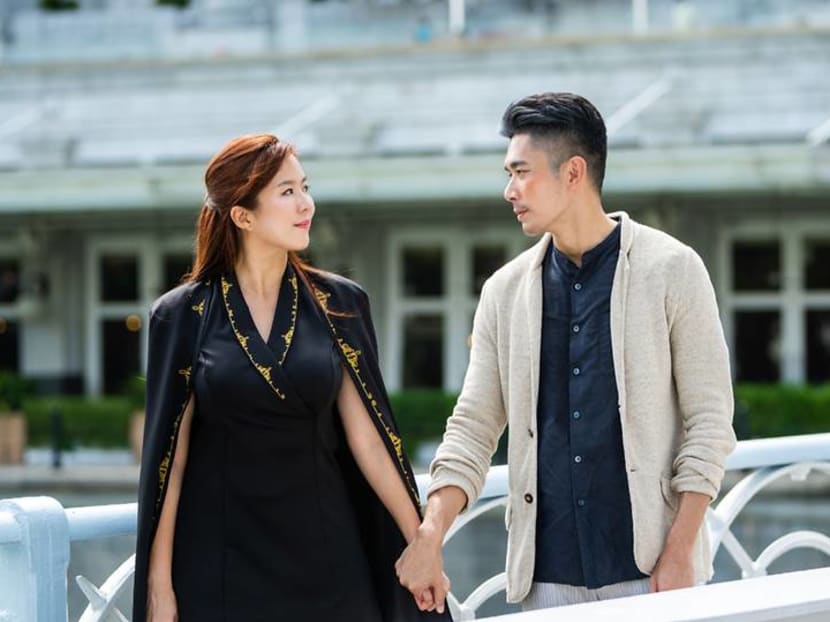 It's been a while since we've seen the good old body-swapping trope on television, but Rui En is bringing it back in her latest drama, Mister Flower.
Thanks to a deity played by Liu Ling Ling, whose job it is to change deeply flawed people for the better, a chauvinistic man (Shane Pow) finds himself stuck in the body of a woman played by Rui En.
But it's not just a simple body swap, Rui En explained at a Facebook Live press conference to promote the drama on Thursday (Dec 17).
Her character is actually a supernatural spirit. "Liu Ling Ling is my boss, and she uses me to improve people's characters," Rui En said. "When we think of possession, we think of a spirit entering a body, but here, the person's soul lives in my body."
So, different from the usual, then. In fact, her body gets passed around to different people – later in the show, a character played by Hong Ling, who's a bit of a shallow bimbo complete with dyed-blonde hair and coloured contacts, also finds herself in Rui En's body.
Here is where it gets interesting. Playing a man inside, Rui En said, was actually a walk in the park. "In fact, playing Hong Ling's character was the most challenging," she divulged.
That's because "I'm quite a rough-and-tumble girl," explained the actress, who has always described herself as a bit of a tomboy growing up.
"Since I was young, I've been very gender-neutral. So, playing a man was comparatively relaxing. But, Hong Ling's character is just so bimbotic. To be honest, I really hate that character," she quipped.
She hastened to add that the character was "cute and humorous in her own way", but "of all the scenes in the show, the ones in which I had to play her were the most challenging".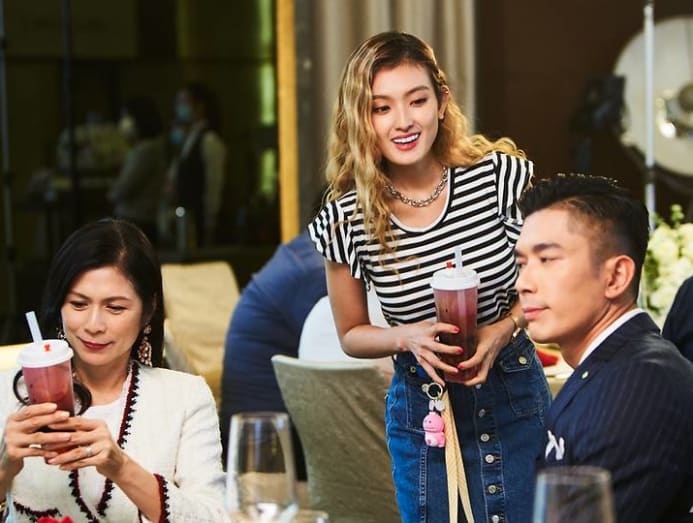 The character in question falls for Elvin Ng in his role as a rich, handsome and suave business magnate – who also happens to be a consummate playboy – and tries to use her feminine wiles to win his heart.
But, it's revealed, he actually feels a deep romantic connection to spirit-Rui En.
#Ruivin fans will be glad to note that the two actors are finally playing lovers again, after an eight-year hiatus – their last pairing was in 2012's Code Of Honour.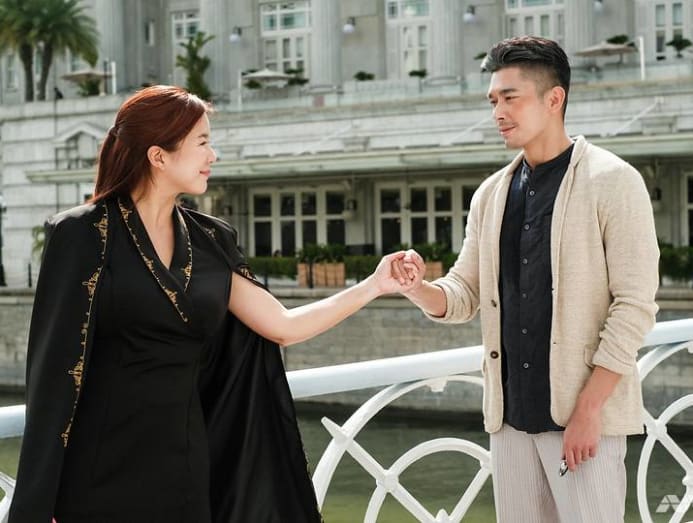 "I've always admired and respected her," said a straight-faced Elvin before quipping, "After all, she's my senior."
"Hey! I think you're one year older than me," Rui En responded, adding, "We are a bit like an old married couple – and we squabble a lot."
"We are both straight-talking people. I think we are quite similar in character," Elvin said.
Yes, well, "People who are too similar don't make a good couple," Rui En shot back.
Now, that's the kind of chemistry that's made them one of local TV's favourite on-screen pairings.
Catch Mister Flower, available on demand for free on meWATCH from Dec 28, and on Channel 8 from Dec 31, weekdays at 9pm.