Rui En joins Instagram, gets 10,000 followers in under 3 hours
The local actress used her first post to reflect on the year she's had and also to announce that she's parted ways with Artiste Networks.
We have another local celebrity joining Instagram this week after Kit Chan made her debut on Monday.
Actress Rui En joined the platform on Thursday (Aug 5) with her own personal account, @wilderseas29, after connecting with fans through her official fan account, RBKD, for several years.
She amassed more than 10,000 followers in under three hours, which her fan account gleefully pointed out on Instagram story. And just a day later, she has more than 33,000 followers. 
The 40-year-old shared a picture of herself for her first post as she reflected on the last year where she lost her cat and nearly lost her father to a heart attack. 
"A long time ago, I was vehemently against the idea of having social media. I swore I would never start it for the sake of privacy," she wrote in the caption.
She then opened up about how she thought about grief, loss and when COVID-19 happened, she started thinking about mortality. "I realised that if I looked back at the end of my life, a major regret would be having a platform but not using it to help others."
In her post, she also announced that she is parting ways with Artiste Networks. which is a subsidiary of Hype Records. "I will forever have gratitude for all that I've learnt and experienced during my time with them". The actress was signed to them in 2001.
Fans and celebrity friends wasted no time in welcoming her onto the platform. Actor-DJ Dennis Chew commented that he had been waiting for a long time. Bonnie Loo also expressed her excitement in the comments, which led to a cute interaction between the pair about Bonnie's filming.
On top of commenting, Chantelle Ng even dedicated a post on her account to welcome Rui En. "I'm so happy you're finally on this platform! You're going to bring so much warmth here even though you're so cool. Always someone I look up to, I love you!" The two actresses are co-starring in the upcoming long-form Channel 8 drama, The Heartland Hero.
Rui En started exploring the functions of Insta story and is providing fans with top quality entertainment as she shares her confusion. "I obviously have no idea what I'm doing," she quipped.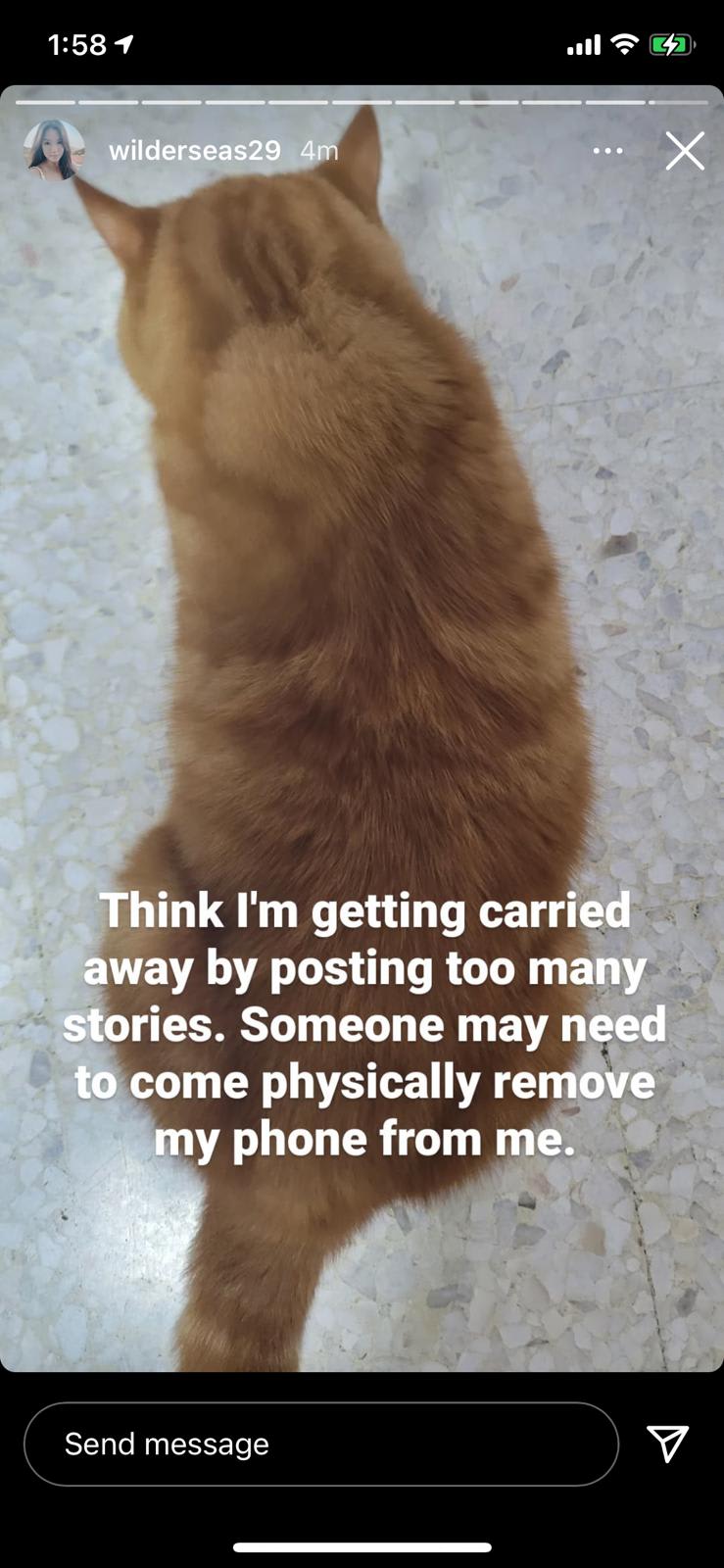 She seems to be rather comfortable with social media now. "Think I'm getting carried away by posting too many stories. Someone may need to come physically remove my phone from me."
No one is stopping her though; we are all enjoying her online presence!