Actress Rui En updates fans that her father is 'recovering very well' after bypass surgery
The actress shared in late March that her dad had been hospitalised after a heart attack and would undergo a triple bypass surgery.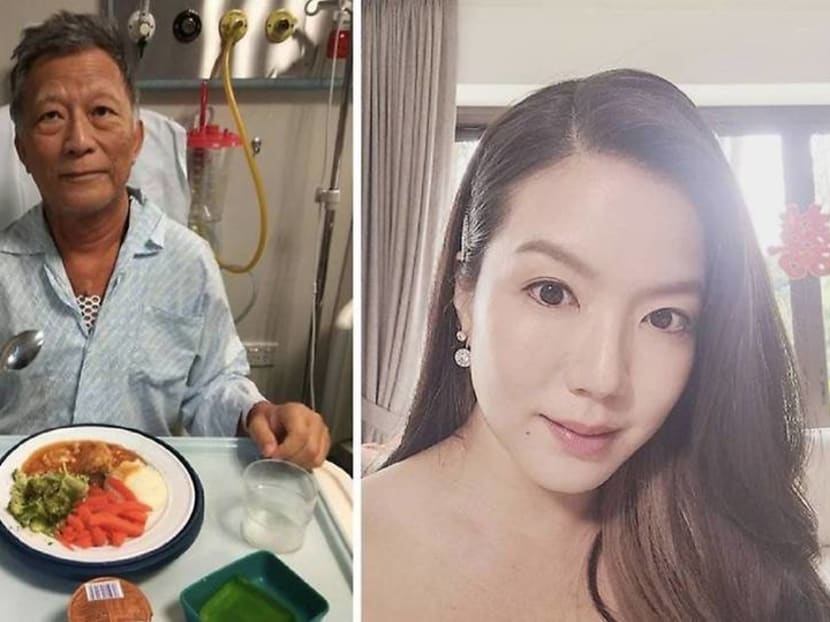 In late March, local actress Rui En shared that her dad had been hospitalised after suffering a heart attack. She told fans at the time that her father was set to undergo a triple bypass surgery and as she updated on Monday (Apr 12), it all went smoothly.
The 40-year-old actress shared the good news on her fan club's Instagram (RBKD), saying that her dad "had a smooth triple bypass with no complications, and is recovering very well now".
She added that she and her family members feel "so incredibly blessed" by the outpouring of prayers and support from even complete strangers.
Her Instagram post shows a photo of her father smiling as he's about to eat, leading the actress to say that he "absolutely doesn't look like a 72 year old who had open heart surgery just a few days ago".
She said that her dad even quipped that he wanted her to share his photo and show off his new "chest tattoo".
The star asked fans to continue to keep her father in prayer as he "embarks on the recovery process". She also said that she'll be attending the Star Awards on Apr 18.
When she first shared the news of her father's health, Rui En said that being so far away from a loved one who is having a health crisis during the pandemic "is an incredibly helpless and frustrating experience".
Rui En's dad is retired and lives in New Zealand.