What would Running Man's Haha do if his son wanted to become a professional gamer?
The South Korean entertainer, who was in Singapore for the gaming reality show Good Game Asia, also shared what it's like to be a YouTuber streaming League of Legends and why Running Man fans are the best. Watch the video below.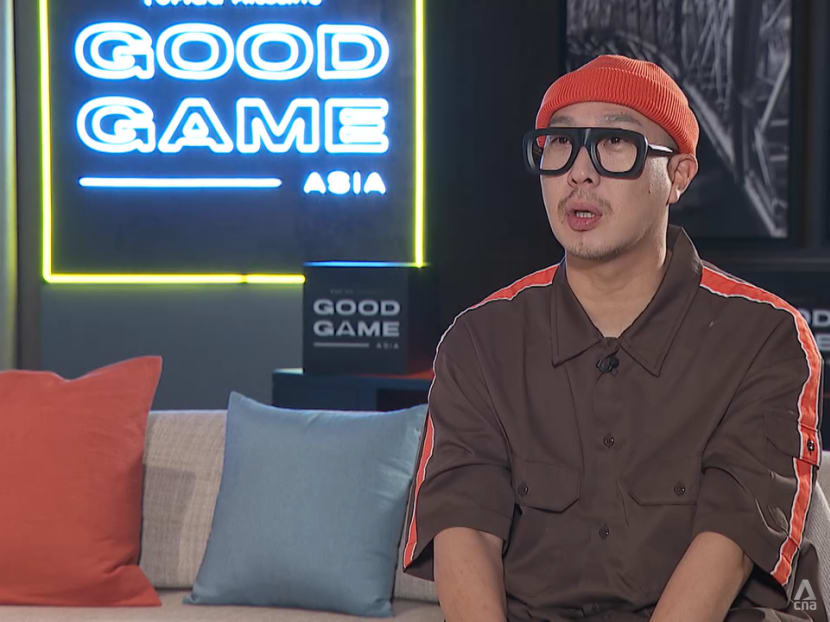 Eagle-eyed Singaporeans who recently spotted Running Man's Haha doing a bit of grocery shopping at Raffles City may have been wondering what he's doing in town.
Turns out, the South Korean entertainer, whose real name is Ha Dong-hoon, isn't playing tourist or shooting an episode for the popular variety show but is here for work, as a guest host for the gaming reality show Good Game Asia.
And it's not as unusual as you might think. Haha, who last visited Singapore with his family three years ago, has been regularly streaming gaming-related content on his YouTube channel – even if he does need a bit of work as a gamer himself.
In a recent interview with CNA presenter Julie Yoo, the 42-year-old singer and host confessed: "Honestly, I am not really good at online games. But I recently become a gamer and am grateful to have been recognised and given the chance to represent Korea as a local host of the show."
On becoming a part of the e-sports industry, which has seen rapid growth in the region, he admitted he didn't quite get why it was so popular at first.
"But, now that I have tried it myself, I understand why people refer to it as a 'sport.' It's quite similar to basketball with players competing as a team. They all carry out different roles."
He added that video games "if played in moderation, (are) not necessarily bad. My perceptions on gaming have changed".
When asked about his YouTube career, Haha revealed that he was "pressured to be active" on the platform.
"A lot of the celebrities who are late to the game struggle and are forced to eat humble pie. It's not an easy task," he said.
"And that's what made me choose the popular game League of Legends to strategically enter the market. In the beginning, I used this to engage my audience and it frankly wasn't because of love for gaming, but to boost viewership and increase followers. Initially, many gamers were not supportive of me, but now many of them give me a thumbs-up."
Asked if he would allow his nine-year-old son Dream to be a professional gamer if he wanted to be one, Haha said: "I have, in fact, asked a lot of pro-gamers how early they have started the career. If my son is good at it, of course I will support him. But it is a very competitive field. I have advised him to take it seriously."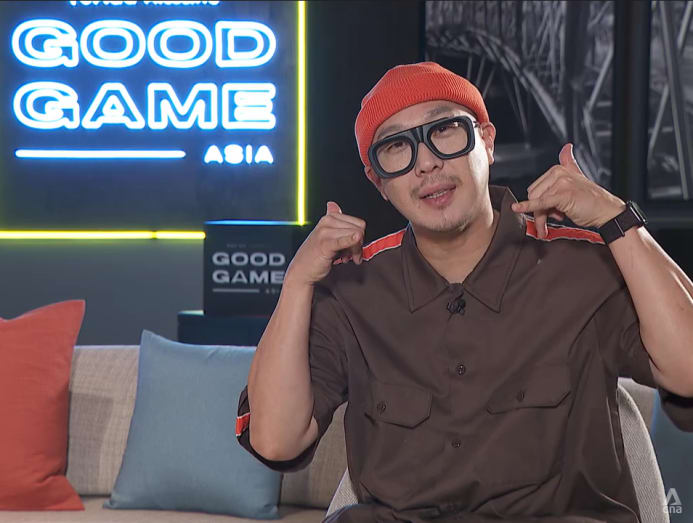 And while he might be new to the YouTube game and the gaming world, he's no newbie in the entertainment world, being part of arguably one of the most successful shows in Asia. What's the secret formula to Running Man's success?
"I sincerely mean it when I say it was all because of the fans. If it wasn't for the fans worldwide, we wouldn't have been able to make it this far. If you ask anyone in the Running Man team, they would all say the same thing."
You can catch the first six episodes of Good Game Asia on Warner TV or the show's official YouTube channel.