Haha of Running Man fame is in Singapore, spotted in Raffles City supermarket
The host of the popular Korean variety show is in town as part of the gaming reality show, Good Game Asia.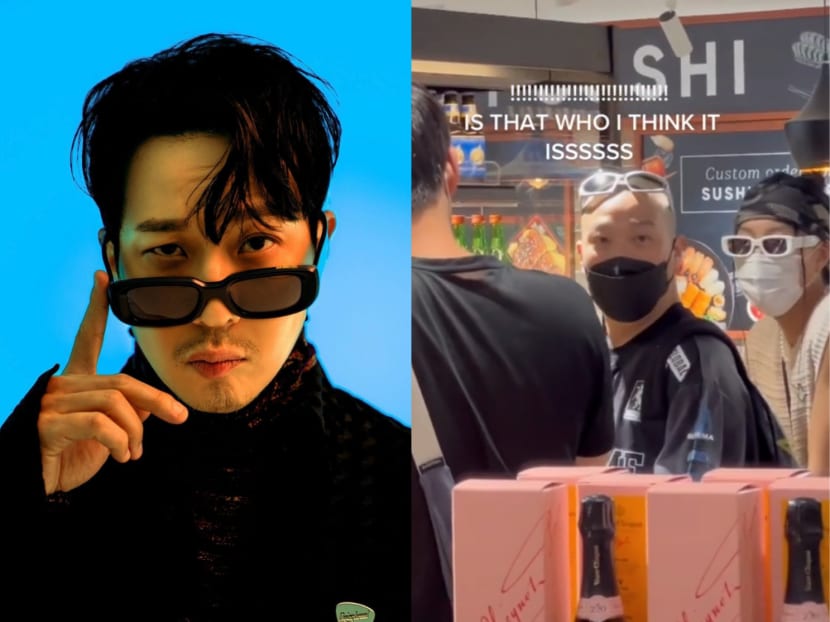 They say chance encounters happen in the unlikeliest of places, but surely no one would expect to brush shoulders with celebrities while picking up groceries at the supermarket, right? 
That's exactly what happened to TikTok user @oh.bellyflebby though. The user posted a video on Sunday (Jul 17) to show South Korean singer and variety host Ha Dong-hoon, better known as Haha from Running Man, at Cold Storage Fresh in Raffles City. 
In the video, Haha can be seen browsing through bottles of soju at the supermarket while vlogging. Could he be comparing the prices of the beverage here with the prices back home in Korea? 
Haha was followed by a group of camera people and at one point in the video, he glanced over at the TikTok user, who captioned the moment: "(Not gonna lie,) he had me at the eye contact."  
The popular personality hasn't posted anything about his trip to Singapore on his social media accounts, but CNA Lifestyle has confirmed that he's here as part of the gaming reality show Good Game Asia.
"His voice was (unmistakable)... I was freaking out," wrote @oh.bellyflebby in the comments. "I was listening to music, then I was thinking why (was) this Korean guy talking so loudly and vlogging? I am so thankful I stopped to take a good look!"
Some of the comments on the video, which has at the time of writing gained more than 807,000 views and almost 61,000 likes, expressed surprise that the 42-year-old Running Man star was in the country.
Others, playing on his stage name, opted to be more tongue-in-cheek, asking: "Why's everyone laughing (in the comments section)?"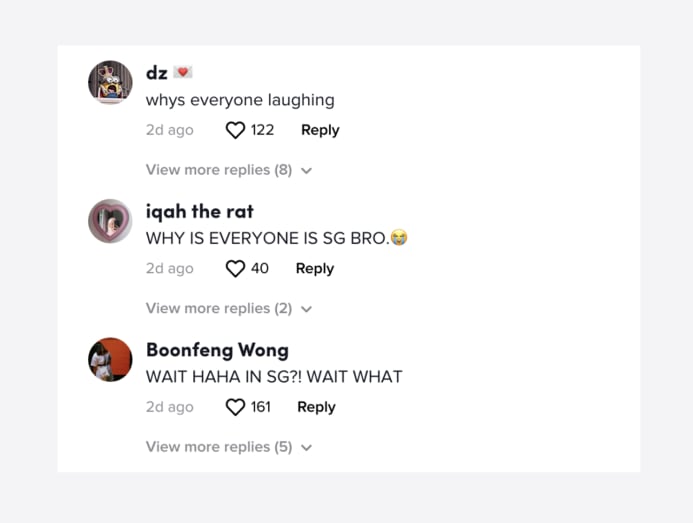 Haha's the latest in a streak of celebrities visiting Singapore; at the start of July, lucky fans spotted actors Kim Go-eun and Wi Ha-jun who were here to film their Netflix drama Little Women. 
K-pop group NCT 127 were also in town as part of their concert tour, while David Beckham showed up for an exclusive event with Adidas Singapore.