It's 'blue' skies ahead for Sammi Cheng, weeks after husband Andy Hui's cheating scandal
"I don't have any magic powers. This is a journey I have to embark on. Time and space is what the parties involved need the most."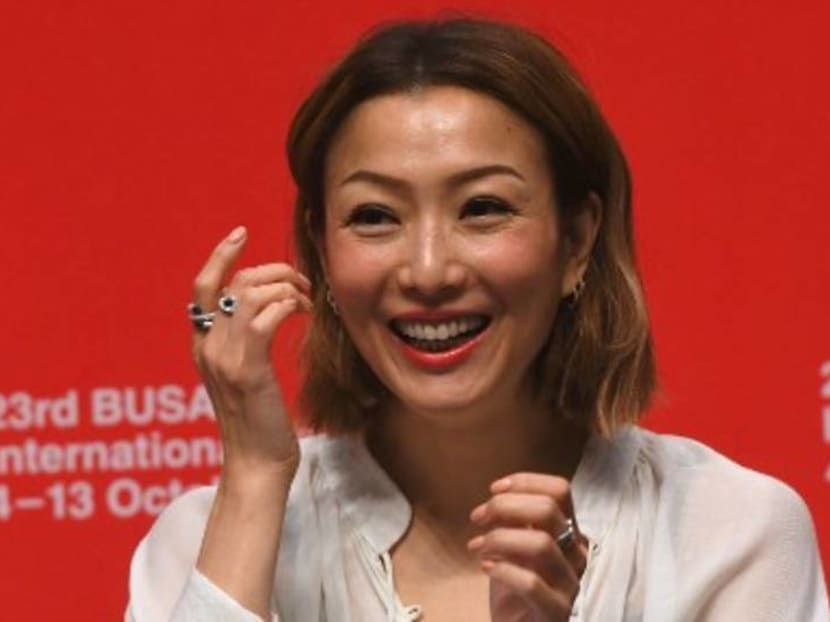 Fans of Hong Kong superstar Sammi Cheng can finally heave a sigh of relief. The 46-year-old appears to have moved on from her husband Andy Hui's cheating scandal with 30-year-old starlet Jacqueline Wong.
In a lengthy Instagram post on Mon (Apr 29), Cheng starts by saying, "I don't have any magic powers to turn the sky blue again in one night but there has been plenty of divine grace." The Canto pop singer famously bounced back from a three-year battle with depression through her unwavering Christian faith.  
Cheng then went on to say, "In the past week, the weather in Hong Kong brought dark clouds, rain and thunder. There was one night in the past week when the sky was suddenly enveloped in darkness, where the darkness was even blacker than black. The storm sounded like a roar, and it made people fearful."
"But today, the weather seems to have cleared up, like the sky heaved a sigh of relief. I believe the sky will be blue again. I want to say that since a decision has been made, what remains is best left to time because time will help those involved walk a new path. Everyone is equal before time – you can't skip over it."
"What happens between the making of a decision and the result is a process. And it's usually through this process that people slowly learn from their mistakes and comprehend what has happened until they reach their destination."
"The truth is, you need to go through the process of restoring and modifying your normal daily life, to not waste time, and to calmly await the future with confidence."
"What does normal daily life mean? It means to do what you are supposed to do, to fulfil your work commitments, to meet the friends you want to meet, to eat the food you want to eat, to continue loving the people and things in your life, to keep on doing the mundane things that make up your routine, and to face all the emotions you feel during this process with honesty."
"So I don't have any magic powers. This is a journey I have to embark on. Time and space is what the parties involved need the most."
"I will look upon this journey with hope, I will pull myself together before my concerts, to start exercising again, and to have focus once more.
She ends the message by telling fans that it is time to let go. "So please understand that I will not talk about what happened again. I will not look back, I will only look forward. And I will let time lead the way step by step."
Cheng is currently in the midst of preparing for her sellout concert in Hong Kong this July. Hui has announced that he will be taking time off to "learn how to become a better person" while TVB has confirmed that their artiste Wong is in Los Angeles to pursue a directing course.