Hands-on review: Is the Samsung Galaxy Z Flip worth the S$1,998 price tag?
After last year's Galaxy Fold comes this second-gen foldable – this time with foldable glass. CNA Lifestyle flipped it open to find out more.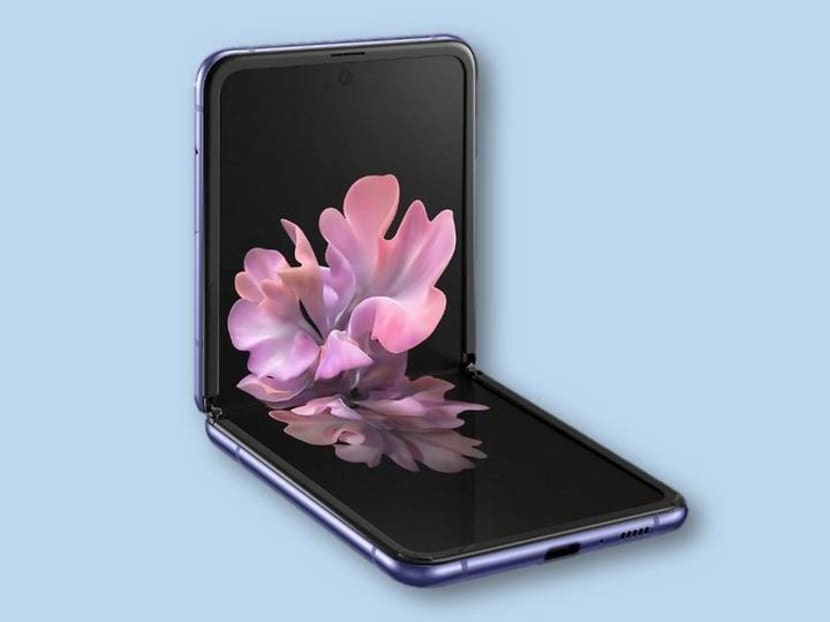 It seems like the second coming of the clamshell phone is officially mainstream. After Motorola's Razr, which came out last year, it's Samsung's turn with the Galaxy Z Flip.
The South Korean tech company is, of course, no stranger to phones with folding displays, having launched its Galaxy Fold last year.
After last year's Galaxy Fold comes this second-gen foldable – this time with foldable glass. CNA Lifestyle finds out if the Galaxy Z Flip is worth the S$1,998 price tag.
But the Z Flip – the first foldable phone to come out in 2020, recently followed by Huawei's own Mate Xs – has some key and well-received differences to its older, larger-sized sibling.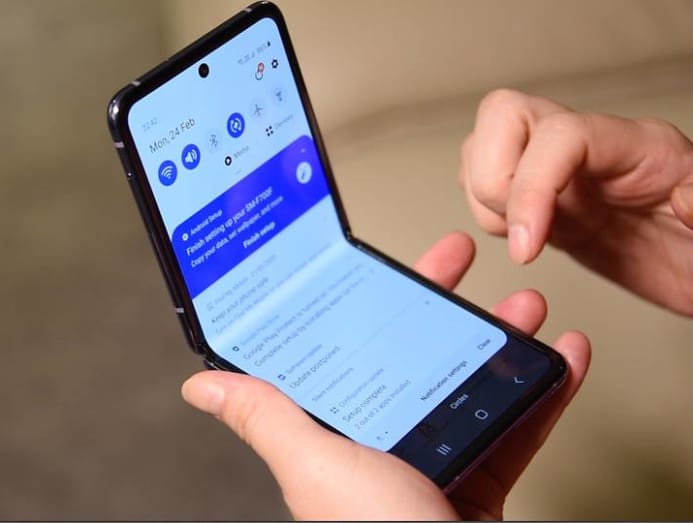 It's the ultimate futuristic throwback to the clamshells of the 90s. Unlike the Fold, which opens like a book and into a tablet, the Z Flip works like a traditional flip phone that opens into the conventional smartphone design we're already used to.
At just 7.36cm tall when folded, the 186g Z Flip is incredibly pocket-friendly and fits snugly in the palm. When fully flipped open, it reveals a 6.7-inch screen (with bezel), that's been made out of foldable glass. Yes, you read that right.
This is a big nod to the future – it promises better scratch resistance compared to the other plastic screen foldables on the market, including the Fold's own plastic screen.
However, for those who like sticking their phones into the pocket of super snug jeans, there might be a problem – it's pretty thick. Like anything foldable, the Z Flip is basically a sandwich, making it 17.3mm thick when closed.
Also, opening it up is definitely a two-handed operation. For all its compact sturdiness, it's impossible to flip open the phone with one hand and pull down notifications.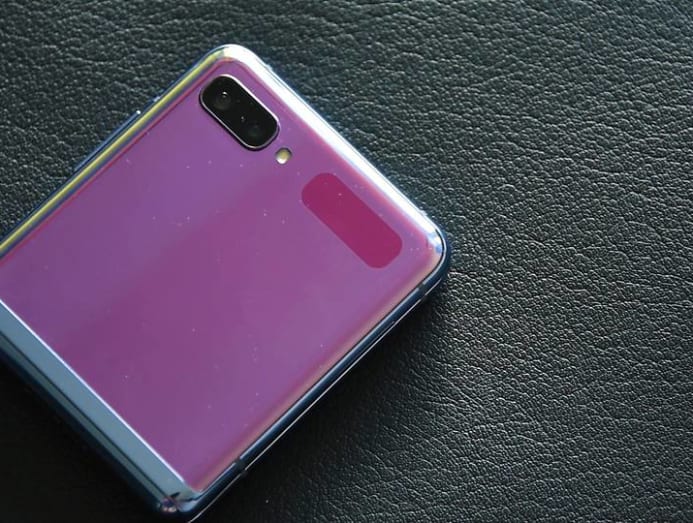 This design, however, does safeguard the screen from wear. Because it closes shut with a resounding and satisfying snap, and the foldable display is protected when it isn't in use.
Samsung also promises that the new hinge design is more resistant to small contaminants like dust and that it will survive over 200,000 folds (equivalent of five years of use) without breaking.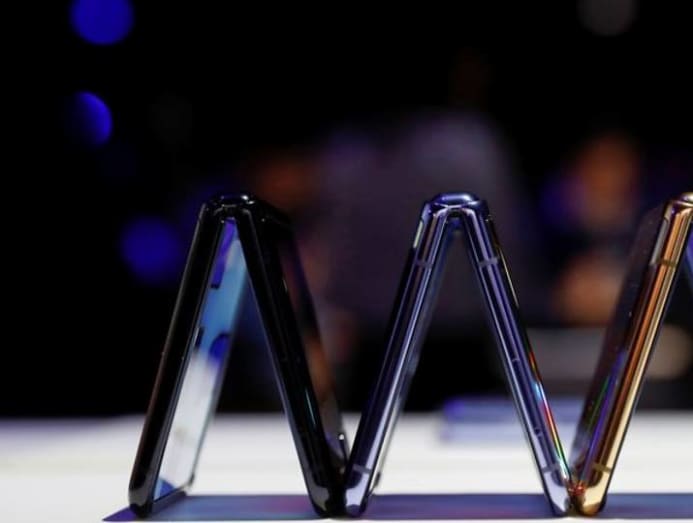 The phone comes with three cameras: A 12MP ultra-wide camera, a 12MP wide-angle camera that can zoom up to eight times closer and a 10MP selfie camera. But what makes the latter so unique is that it also boasts an autofocus function and captures 2K video, a rarity for front-facing cameras.
Another bonus is that both the front and rear cameras, as well as the phone's interface, all operate when the phone is partly folded – whether in hand or on a surface. That means you can see the viewfinder on the top half of the display, while the bottom half has all the shooting controls.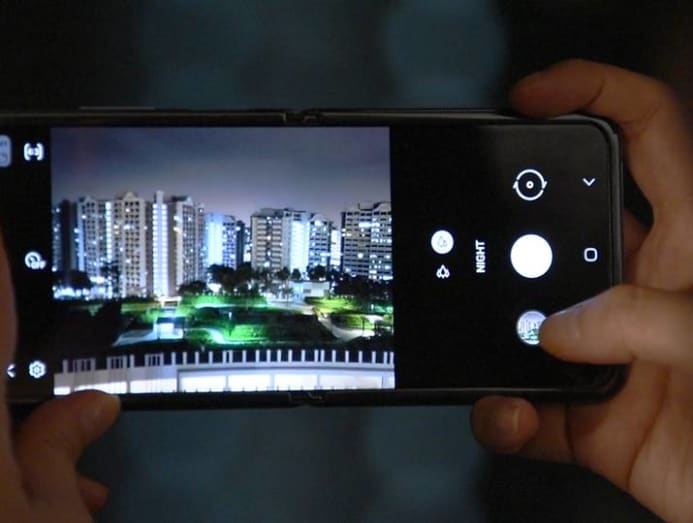 And the aforementioned sturdy hinge can hold the top half in place at any point throughout its range of motion, whether you choose to rest it on a surface, set the phone to night mode, or take a longer exposure shot in manual mode. Who needs a tripod?
For multi-taskers, the Multi-Active Window feature (which debuted first on the Fold) coupled with the Z Flip's ability to act in a split-screen mode (Flex Mode), will prove to be particularly handy. All you have to do is open the multi-window tray to drag and drop the apps you want to use.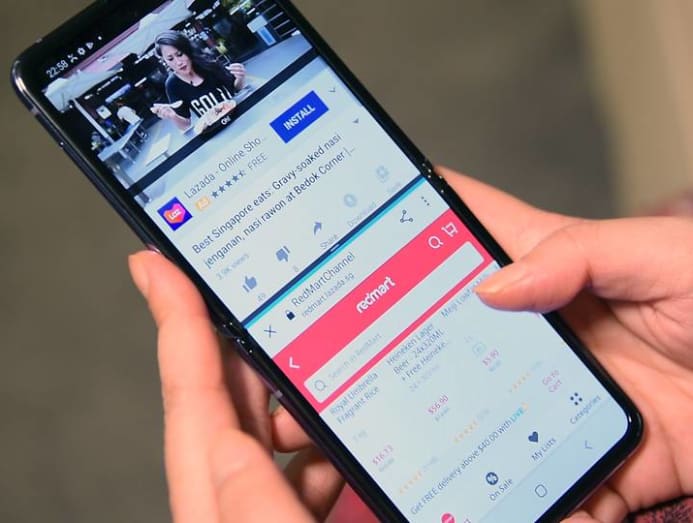 When the device is free-standing, the display splits into two four-inch screens so you can view images, content and videos on the top half while controlling them on the bottom half. Users can also take video calls while surfing the web below in this Flex Mode.
So having also reviewed the Fold last year, how does its next-gen sibling fare?
Just on size alone, the Flip is a lot easier to handle and more manageable to lug around. There is also a slight difference in experience with regards to actually feeling where the "fold" is.  Because of the design, you find your fingers swiping over the fold often when you're scrolling through content using the Flip; it's much less on the Fold.

Aesthetics-wise, the Flip is prom queen – shiny, pretty and polished. The external pill-shaped screen lets you answer phone calls, interact with notifications, as well as display the time, date and battery status. But the number of finger smudges the glossy exterior accumulates is enough to drive anyone crazy.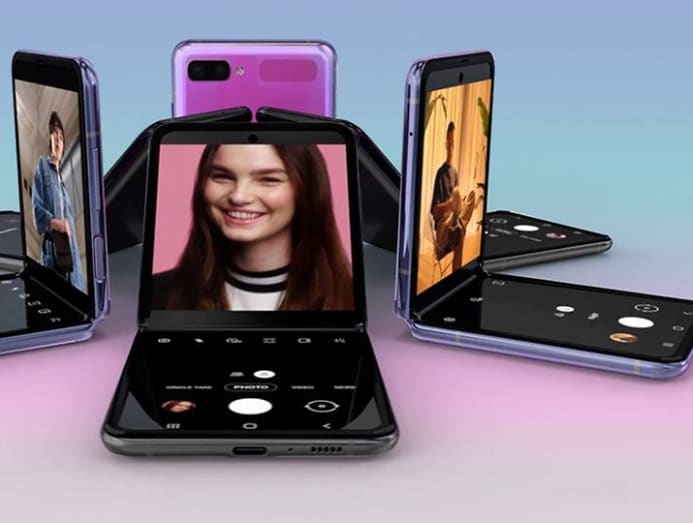 And finally, the damage. With a Snapdragon 855 Plus processer, fast charging, reverse wireless charging, 8GB RAM and 256GB storage, the Z Flip is priced at an eye-watering S$1,998.
CNA Lifestyle got a hands-on look at the S$3,088 foldable smartphone and tested out all the new features it offers, including the world's first Multi-Active Window which can support three active apps simultaneously.
Is it worth it? Some people think it is – Singapore was the first country in Southeast Asia to get the phone and, according to Samsung, both Flip Z launches held on Feb 14 and Feb 16 saw initial stock sold out within an hour and a day, respectively. 
Overall, the Flip is a fun and flirty phone perfect for fans nostalgic for those retro clamshell phone heydays.  It's pricey but also pretty and practical in the era of new foldables, kitted out with all the necessary modern bells and whistles.

Just how good are the cameras in Samsung's new flagship phone? We took the Galaxy S20 Ultra 5G out for a spin.
The Galaxy Z Flip is now available in Singapore at local telco operators' online stores as well as Samsung's own online store. It comes in Mirror Purple and Mirror Black variants.