First look: Samsung's new Note 20 phones launched at Galaxy Unpacked 2020
The South Korean tech giant unveiled its flagship Galaxy Note 20 and Note 20 Ultra for power users, as well its latest tablets, smartwatch, earbuds and foldable smartphone.
If you're a smartphone power user, chances are you're keeping an eye out for Samsung's latest offerings in August, when the South Korean tech giant rolls out the latest iteration of its flagship premium (non-folding) line. Other stuff, too, but the star of the show right around this time is the Galaxy Note.
We had a quick look at the tech giant's latest flagship phones for the power user, the Galaxy Note 20 and Note 20 Ultra. Here's a quick look at some of the new features, from an improved S-Pen to video and audio recording tricks.
No thanks to the pandemic, Samsung's Galaxy Unpacked event on Wednesday (Aug 5) was livestreamed for the first time from Korea, where the Galaxy Note 20 and Note 20 Ultra were unveiled. 
Also announced were new tablets, the latest smartwatch, wireless earbuds and a teaser for their next foldable phone.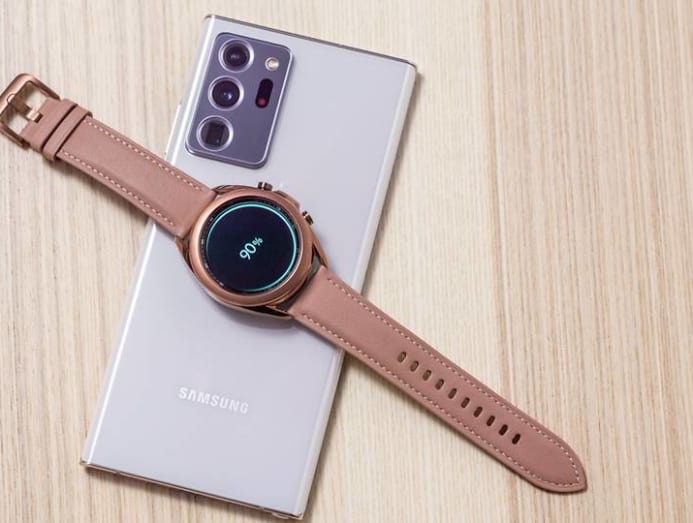 FROM NOTE 10 TO NOTE 20
But first up, the Note 20 and Note 20 Ultra. Essentially, beefed up sequels to last year's Note 10 and Note 10+, both supporting 5G networks. 
Pre-orders begin Thursday (Aug 6) and both will be available in Singapore from Aug 21, with the Note 20 priced at S$1,398 and S$1,548 (for the 5G version) and the Note 20 Ultra 5G at S$1,898.
You've got the same range of hefty storage space options (and an expandable microSD card slot of up to 1TB for the Note 20 Ultra); a few "Mystic" colour variants from black and bronze to green, grey and white the models. The black and white ones will be in glass while the rest of the cases are metal, with some brushed.
In terms of screen size, both have got just slightly bigger ones compared to their predecessors (Note 20's 6.7" to Note 10's 6.3", Note 20 Ultra's 6.9" to Note 10+'s 6.8"), with the same Infinity-O display with those super thin bezels (the bigger phone has a curved glass edge, while the smaller one is a flatscreen). Expect higher resolution as well, particularly on the bigger version, with its 3088x1440 pixels.
Battery-wise, they're both more souped up: The Note 20 Ultra has got 4,500 mAh while the smaller one has 4,300mAh – which is the same as last year's Note 10+, actually. And you've got the usual Powershare feature, too, if you want to charge other people's devices.
CAMERA SPECS AND MORE
On the front you've got a 10MP selfie-camera, which comes with dual pixel autofocus and an in-display fingerprint sensor. Round the back, it's a triple camera setup (ultra-wide, wide and telephoto) with the Note 20 Ultra's 108MP wide-angle lens of note.
For those who love to fiddle with video for their social media accounts, the main camera records 8K videos and comes with omnidirectional and hybrid laser autofocus, making for super-smooth videos even when filming fast-moving objects.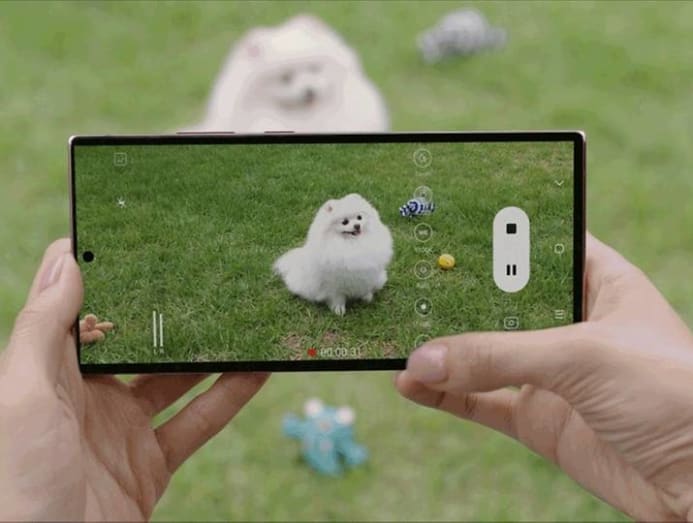 Other features to note for wannabe videographers are the Zoom Speed Control, which allows videographers to zoom in clearly – whether slowly or quickly – while filming; and Audio Capture, which lets users view audio input levels of the phone's three built-in mics in real-time, adjust the configuration of the sounds collected from each mic, and even focus on recording sounds from a specific direction.
Pairing the phone with the Galaxy Buds Live wireless earbuds (more on this later) via Bluetooth enables clear recording of a specific voice even when there's plenty of ambient or background noise.
AI-based hardware and software improvements include a colour-picking portrait function, personalised filters, and auto-suggestions about which optimal short clips and background music to use, all features designed to make mobile video production easier and faster, while delivering slicker results.
A SMARTER STYLUS, USEFUL NOTES APP
And then there's the S-Pen – the trademark stylus that hardcore Note users like to wave around proudly like a conductor. The ones that come with the new series is said to be more responsive (a 40 per cent improvement from the old one, says Samsung) for a more "lifelike pen-to-paper experience".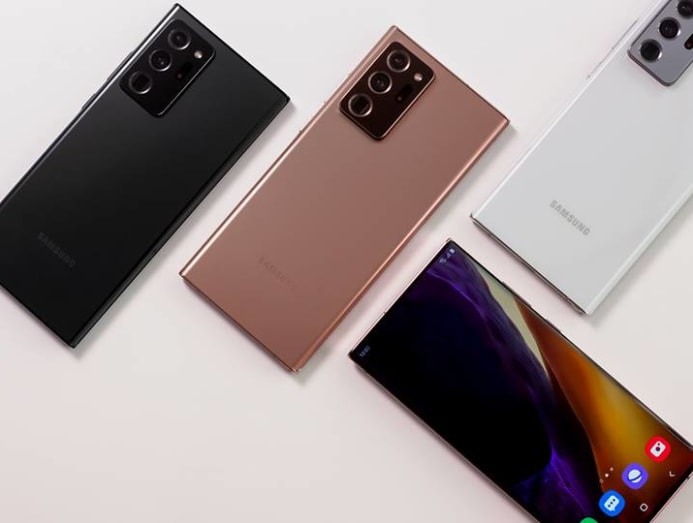 One of the new tricks is the "Anywhere actions" list of five new gestures to make all that waving around actually productive. For example, an up-and-down motion takes you back to the home screen; a left clamp means go backwards; while a right clamp opens recent applications.
There's one app to take note of. Samsung's Notes allows you to sync up to everything across your tablet or Window 10 computer, which is something that should come in handy for WFH warriors, who'll have everything they need across devices.
There are few additional tricks too: A function that tidies up messy penmanship, one that lets you annotate and highlight PDFs directly into the app, among others.
SAMSUNG DEX IS NOW WIRELESS
The Note series has always been trying to cosy up to another type of power user – that of the lifestyle variety who love their games and video binges.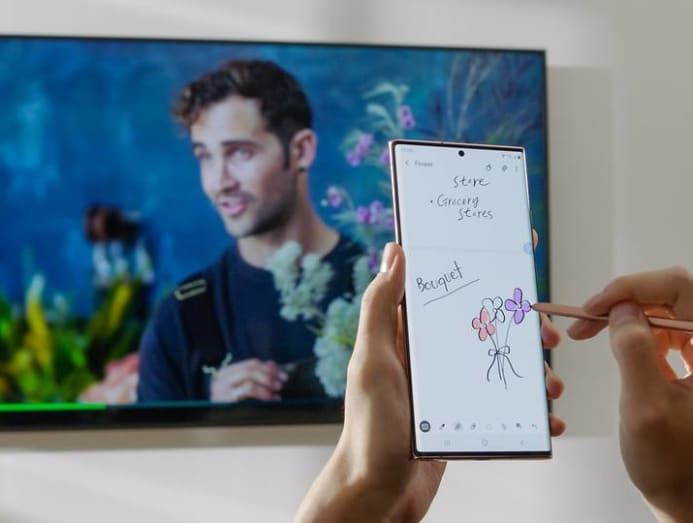 One of the highly anticipated features for this version is the free three-month subscription to Xbox Game Pass Ultimate, which would basically turn your phone into a portable gaming console – but unfortunately it's not available for the Singapore market.
But there are other perks – if you want to give the hit-and-miss Samsung DeX desktop feature a chance. This time you don't need a port or a dongle to connect your phone to a larger screen – it's now wireless and pairs with any Samsung Smart TV from 2019 onwards, which supports mirroring. In theory, that makes enjoying anything on a bigger screen less troublesome.
TABLETS, SMARTWATCH, EARBUDS AND THE Z FOLD 2
Aside from the Note 20 phones, Samsung also unveiled its other new offerings, including its third foldable phone, the Galaxy Z Fold2, which screen size-wise will be bigger than the previous two: Its cover screen is 6.2" and it will unfold to an impressive 7.6" screen. It will also have a triple-camera setup.
The new Tab S7 and S7+ will both also sport the improved S-Pen and a lot of the smartphone features. But of course, screen size is what'll matter for tablets – the S7 will have an 11" display while the bigger version has a 12.4" one. 
Prices range from from S$998 for the Tab S7 Wi-Fi version all the way up to S$1,798 for the S7+ 5G.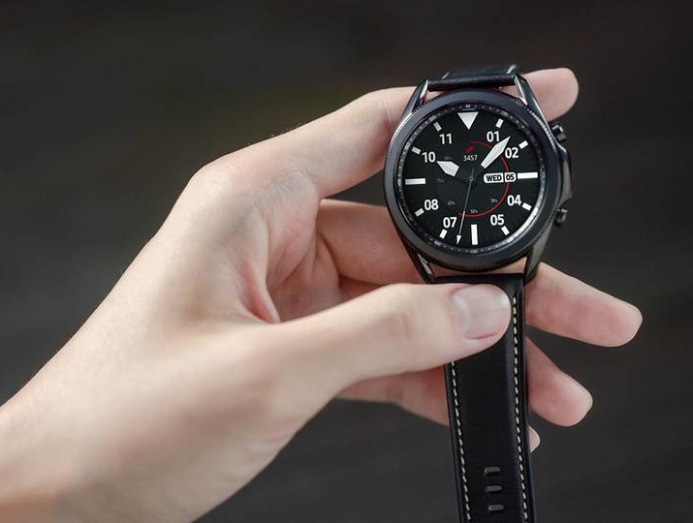 The new Galaxy Watch3 smartwatch, available in 41mm and 45mm, will be packed with its most expansive health suite yet, with sensors to measure heartbeat patterns, blood pressure (no cuffs needed), blood oxygen levels, and even detect falls. 
There's in-built Health function that will provide more than 120 different home training programmes, too – except that this won't be available in Singapore.
The prices range from S$648 for the 41mm bluetooth version to S$948 for the 45mm bluetooth titanium piece, which will be available at a later date.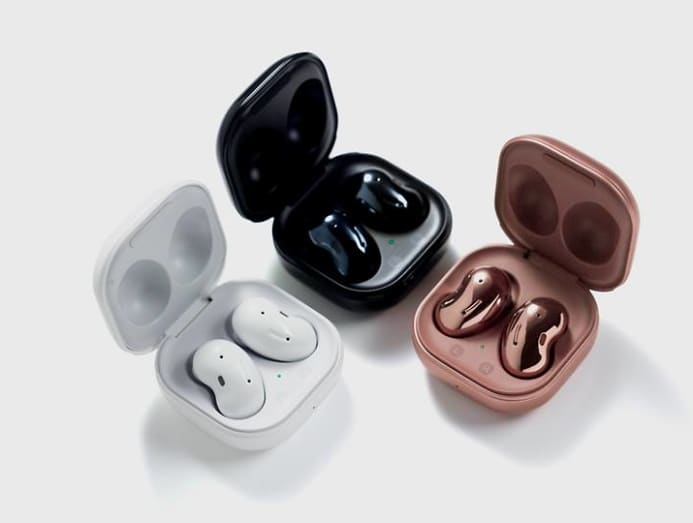 And finally, you've got the Galaxy Buds Live earbuds, with a battery life of up to 8 hours or even 29 hours with certain functions off, and a three-microphone setup per earphone. And the design is such that a subtle tilt will activate noise cancellation.
Pre-orders for the phones and the rest of the gadgets start on Aug 6 at the Samsung Online Store and selected consumer electronics and IT stores, among others. These will be available in Singapore on Aug 21.