Samsung launches Galaxy Z Flip, three S20 phones – including an Ultra version
CNA Lifestyle was in San Francisco, where the Korean company brought back the clamshell style, decided to upsize its latest phone, and said goodbye to the headphone jack.
It's the start of another cycle of new mobile phone launches and amid the global coronavirus concerns, it's business as usual for Samsung, which is the first to announce their latest mobile phones for 2020.
After last year's Galaxy Fold comes this second-gen foldable – this time with foldable glass. CNA Lifestyle finds out if the Galaxy Z Flip is worth the S$1,998 price tag.
At the annual Galaxy Unpacked event held at the Palace Of The Fine Arts in San Francisco on Tuesday (Feb 11), the Korean powerhouse revealed the new hinged Galaxy Z Flip as well as three new S20 variants – dropping the sequential S11 name following last year's S10 phones to mark the new decade.
CNA Lifestyle was in San Francisco during the Samsung Galaxy Unpacked event, where we got a chance to have a look at the new S20, S20+ and S20 Ultra – and see what the camera zoom feature was all about.
And true to rumours, the new phones will drop the 3.5mm headphone jacks – becoming the last of the flagship phones to do so.
It will also have a more durable hinge, a higher-capacity battery, better cameras and significant specs.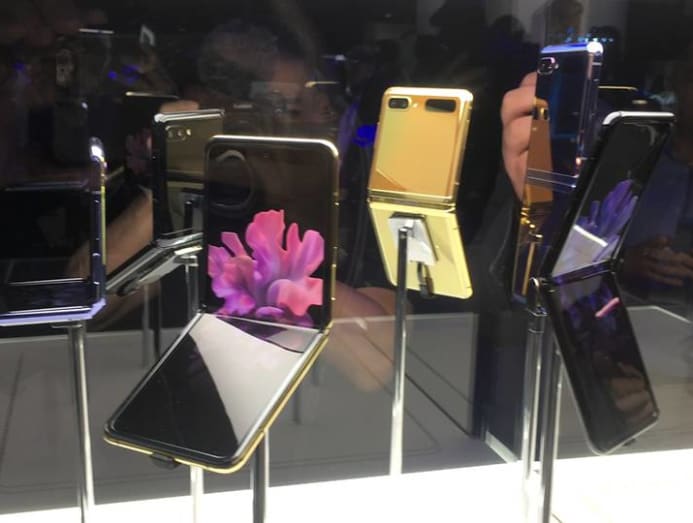 The Galaxy Z Flip opens up to a 6.7 inch display with a foldable glass screen that's been tested to fold up to 200,000 times. Features include the Flex Mode, which lets you fix the screen at different angles like a tiny laptop; a split screen function to view content on one half and text/keypad on the other half; and fibres in the hideaway hinge to keep out dust.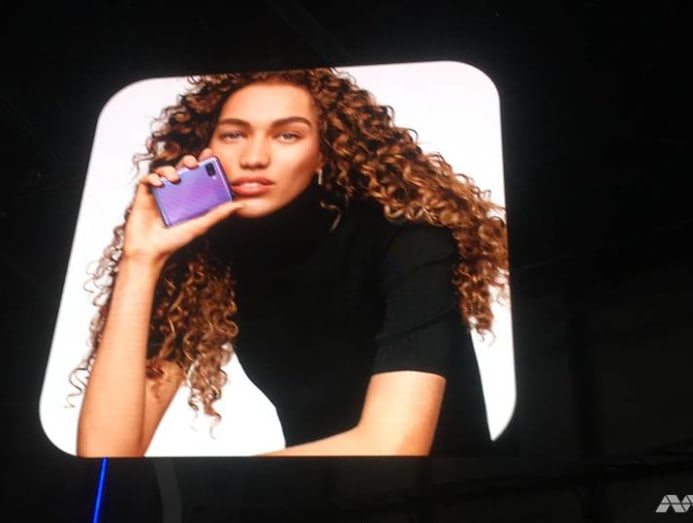 It will be available in various colours such as purple, black and gold, with a special edition collaboration with American fashion designer Thom Brown also set to be announced during the ongoing New York Fashion Week.
As for the more mainstream Galaxy S20 and S20+, there's very minimal screen size change but the latter's 6.7 inch screen is an increase from last year's S10+'s 6.4 inch mug.
Both displays will have a 120Hz refresh rate for smoother animation – but will only work on the lower FHD resolution. To get pin sharp images on that sweet WQHD+ setting, you'd need to drop to 60Hz. Smooth animation or crisp images, you'll have to decide because you can't have them both.
But the biggest improvements and tweaks are in the phones' eye-popping camera systems. The front-facing camera will be at the centre instead of to the right.
Meanwhile, the S20 and S20+ setup comprise a 12-megapixel main camera lens, a 64-megapixel telephoto lens with various zoom capabilities, and 12-megapixel wide-angle lens that's probably enough to fit all 12 members of Korean band Treasure in a groupfie and leave space enough for you to swoon over each and every one.
Take note of the S20s' new 100x digital zoom function, too, which Samsung calls Space Zoom, something it had filed a trademark for a while back.
Storage-wise, you've got from 128GB to 512GB options, with a MicroSD slot for up to 1TB. And when it comes to battery, it'll range from 4,000mAh for the basic one all the way to 5,000mAh for Samsung's latest S-baby.
IF PLUS ISN'T ENOUGH, THERE'S ULTRA
Yes, the S20 and S20+ phones are probably what you would've expected, but it's the introduction of the S20 Ultra that's the main draw of the new range – if you want something even bigger.
The S20 Ultra is the range's premium model – and it's got a massive 6.9-inch display, which slightly trumps last year's Note 10+. As for the cameras upgrades, the front-facing one has an impressive 40-megapixel and its wide-angle lens is at 108-megapixels. And aside from the touted Space Zoom that's also available in its lesser brethren, this one's super resolution zoom function can go up to 100x compared to 30x for the other two.
The Samsung S20 phones come in Cloud Pink, Cloud Blue, Cosmic Grey, and Cosmic Black .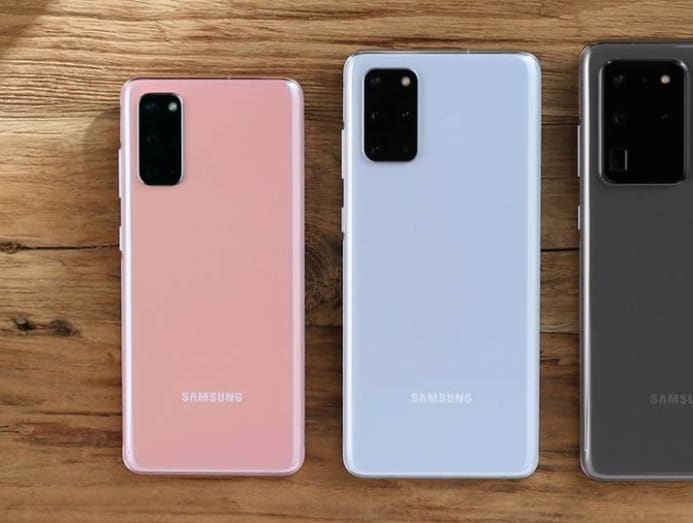 One other thing: According to Dr TM Roh, President and Head of Mobile Communications Business, Samsung Electronics, who was present at the event in lieu of CEO DJ Koh, the Galaxy S20 variants will also come with 5G connectivity in territories where applicable.
"As we enter this new decade, 5G will completely change how we communicate and how we experience the world around us," he said.
Samsung also took the opportunity to unveil a slew of accessories including the next generation Galaxy Buds Plus earphones, which has increased battery capacity and comes bundled with the S20+ and S20 Ultra. 
The Galaxy Z Flip will be available in Singapore from Feb 14 at local telco operators' online stores as well as Samsung's own online store. It's priced at S$1,998 and comes in Mirror Purple and Mirror Black variants.
The Galaxy S20, S20+ and S20 Ultra 5G will be available from Mar 6 and priced at S$1,298, S$1,498 and S$1,898 for the 128GB versions, respectively. Pre-orders start on Feb 12, 1pm.
CNA Lifestyle was in San Francisco at the invitation of Samsung.