Sarah Jessica Parker is fed up with criticisms about her looks in Sex And The City reboot
The actress is calling out the "misogynist chatter" about the way her character and other older women are allowed to look in the upcoming HBO series, And Just Like That.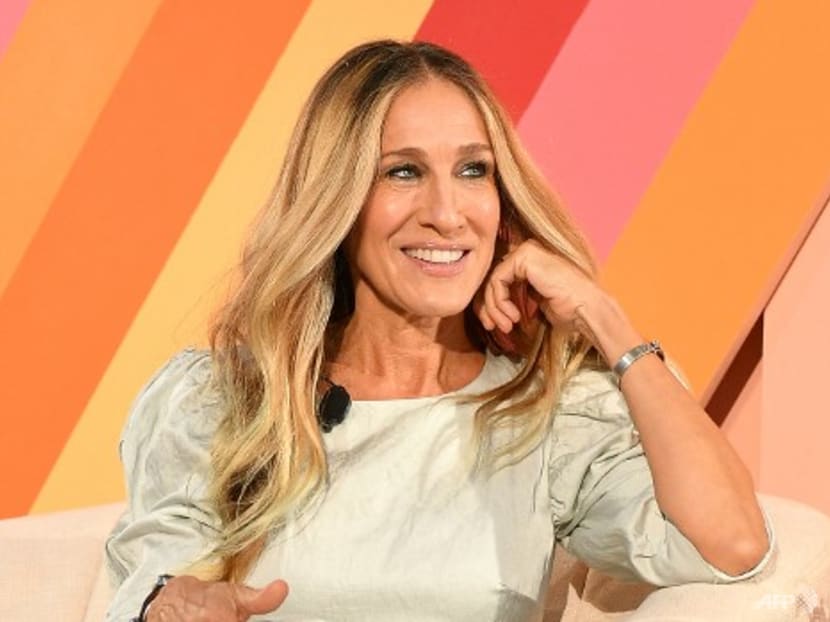 There is much excitement about Sarah Jessica Parker stepping back into her Manolo Blahniks for her iconic role as Carrie Bradshaw. If you haven't heard, they're bringing back Sex And The City (grab your cosmos) in the form of the new HBO series, And Just Like That.
Except that the current chatter seems to be on SJP's appearance instead. In a recent Vogue interview, the 56-year-old got candid about the criticisms – not just about her but the way older women in general are allowed to look.
"There's so much misogynist chatter in response to us that would never. Happen. About. A. Man," said Parker, emphasising every word.
"'Grey hair, grey hair, grey hair. Does she have grey hair?' I'm sitting with Andy Cohen and he has a full head of grey hair and he's exquisite. Why is it okay for him? I don't know what to tell you people!"
She added: "Everyone has something to say. She has too many wrinkles, she doesn't have enough wrinkles".
"It almost feels as if people don't want us to be perfectly okay with where we are, as if they almost enjoy us being pained by who we are today, whether we choose to age naturally and not look perfect, or whether you do something if that makes you feel better. I know what I look like. I have no choice. What am I going to do about it? Stop ageing? Disappear?" said Parker.
And she isn't alone in those sentiments. SATC's producer and writer Michael Patrick King also shared the cattiness that the new series has received. "When we announced And Just Like That, there were a lot of positive reactions, but one bitchy response online was people sharing pictures of the Golden Girls," he told Vogue.
"And I was like, 'Wow, so it's either you're 35, or you're retired and living in Florida. There's a missing chapter here'."
Cynthia Nixon, who is reprising her role as Miranda Hobbs in the revival series, also said: "I like that we're not trying to youthify the show. We're not including, like, a 21-year-old niece".
The new series' writer Samantha Irby added: "I think it's revolutionary to do a show about middle-aged women with their ageing lady bodies".