Disgraced actress Jacqueline Wong reacts to ex-boyfriend Kenneth Ma's new relationship
The 46-year-old Hong Kong actor disclosed yesterday (Jun 13) that he is currently dating 33-year-old actress Roxanne Tong.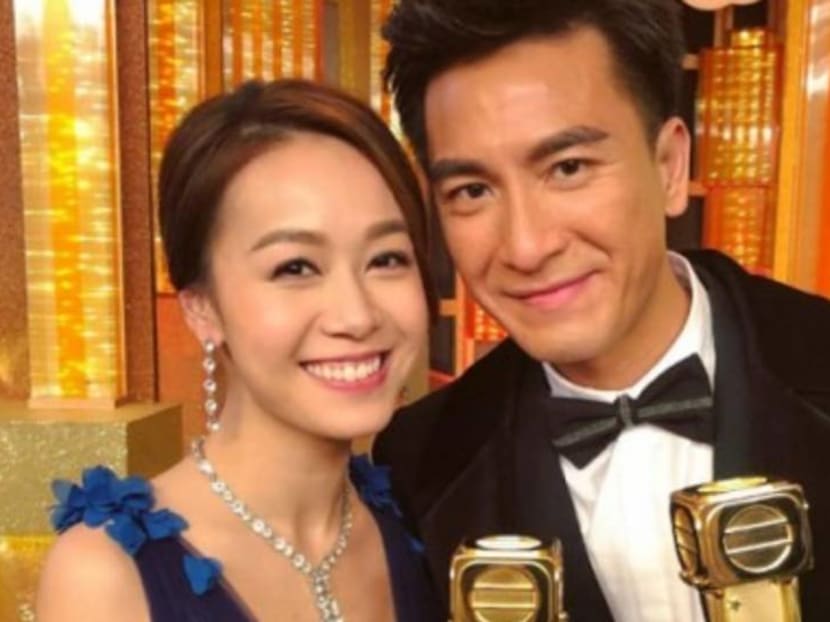 News of Hong Kong actor Kenneth Ma dating actress Roxanne Tong broke yesterday (Jun 13). Fellow TVB actors such as Natalie Tong, Tavia Yeung, Selena Tang, Edwin Siu and Hubert Wu swiftly congratulated the couple.
Ma's ex-girlfriend Jacqueline Wong, who was involved in a dating scandal with married Hong Kong singer Andy Hui last April, was also quick to offer her blessings. When asked to comment, Wong said, "I wish him good health and safety. I'll leave his personal matter to him."
Tong's ex-boyfriend Joey Law was among the well-wishers. He said that he is happy for her and sends them his blessings.
Siu who is currently filming with Tong claimed that he wasn't aware that the pair was dating. What he did notice was Ma's regular visits to the set on several occasions. 
"I was focused on my career and didn't notice anything else," joked Siu. "When the filming started, he visited me on the set every day. It even made me think he fell for me but now everything is cleared up so I don't have to worry anymore."
News of the couple dating have been well received by fans. A netizen wrote, "Hope the two remain ever loving till the end!"
Other netizens revealed their unwillingness to forgive Wong for cheating on Ma, commenting, "Don't be like that [woman] who appeared loving publicly but cheated with a married man in private."