Selena Gomez claims she has a 'girl crush' on Bella Hadid years after their 'feud'
The two allegedly spent years feuding after the singer started dating the model's ex The Weeknd.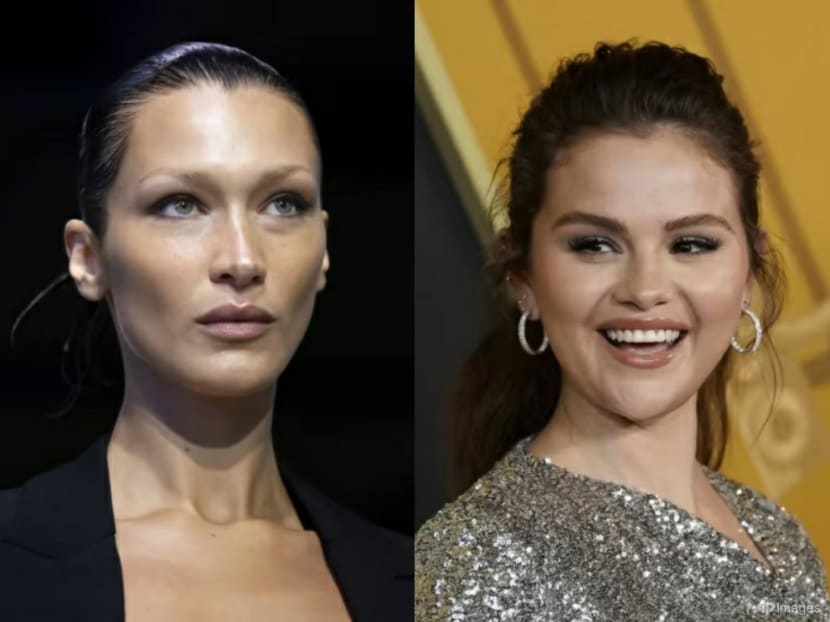 Selena Gomez has confessed she has a "girl crush" on Bella Hadid years after the pair sparked feud rumours.
The 30-year-old Come And Get It singer and the 26-year-old famously unfollowed each other after Selena started dating Bella's ex-boyfriend The Weeknd – prompting widespread gossip they were feuding – but she has now shared her admiration for the model and her beauty in Instagram posts put on her feed on Tuesday (Feb 21).
Gomez shared an image of Hadid in a photoshoot that she captioned: "Girl crush", and posted a now-deleted video that showed her lip-syncing to a viral clip of the 26-year-old model's voice saying: "So, my name, my name is Bella Hadid" – along with the words: "I wish I was as pretty as Bella Hadid."
The singer – who recently told trolls on social media: "I'm not a model" after they attacked her for gaining weight she said was due to taking lupus medication – added another clip in which she said about how she compared to Hadid: "Instead, this is me. I accidentally laminated my brows too much."
The two started their pattern of unfollowing and following each other on Instagram in 2019, prompting fans to become convinced the pair had a feud.
The singer once spoke out as gossip grew, telling a fan online about allegations she had hit out at Hadid: "NO. I shouldn't of spoken without knowing the truth. I'm sorry. Please don't be hurtful. She is a wonderful person and it was all a misunderstanding."
The model still doesn't follow Gomez on social media, but the latter follows both her and her model sister Gigi Hadid, 27.
Gomez dated Hadid's 33-year-old ex The Weeknd – real name Abel Tesfaye – for 10 months in 2017, shortly after Bella finally ended their on-off relationship, before the model and singer reunited and dated again until August 2019.
A source previously told People the model was not happy about her former boyfriend's new romance with Selena.
They said: "Bella and Abel's split wasn't dramatic, but of course she's hurt and p***** that he's moved on so quickly with Selena."
Source: Others/Bang Showbiz