It's official: Selena Gomez is the mystery singer performing with Blackpink on new single
The song will be released on Aug 28 and Gomez says she is "so so excited" about it. Blinks are already calling it "a gift from God".
The rumour has been floating around for a couple of weeks but it's finally confirmed: Selena Gomez is the mystery artiste appearing with Blackpink on the next single from their new album.
Both Blackpink and Gomez teased the song on their respective social media channels on Wednesday (Aug 12), with Gomez saying she was "so so excited" about it.
The song will be released on Aug 28.
This is the second single from the popular K-pop girl group's debut album, which drops on Oct 2.
Their first single, How You Like That, released in June, set a YouTube record for the most viewed music video in 24 hours with more than 86 million views.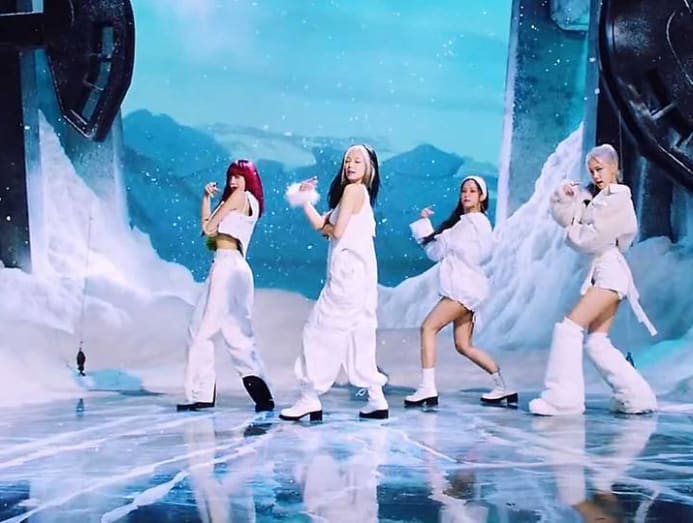 This isn't the first big collaboration for the group, either, as they had appeared on Lady Gaga's recent Chromatica album on the song Sour Candy. They also teamed up with Dua Lipa for 2018's Kiss And Make Up.
Blackpink announced late last month that they were featuring a mystery artiste for their second single, prompting fans to speculate who it could be. The other name bandied around was Ariana Grande.
Blinks – the Blackpink fandom – are understandably excited with many of them tweeting the same message: "SelPink isn't just a collab, it's a cultural reset, it's the best collab of 2020 already, it's a masterpiece, it's art in its purest form, it's a gift from God, a food for your soul and a breath of holiness, it is everything that we need."
Here's hoping Jisoo, Jennie, Lisa and Rose (and Selena) will deliver.