Need a Sentosa island getaway? You can now have a virtual visit on Animal Crossing
There are only 36 slots available each day if you want to explore the island on the popular Nintendo Switch game.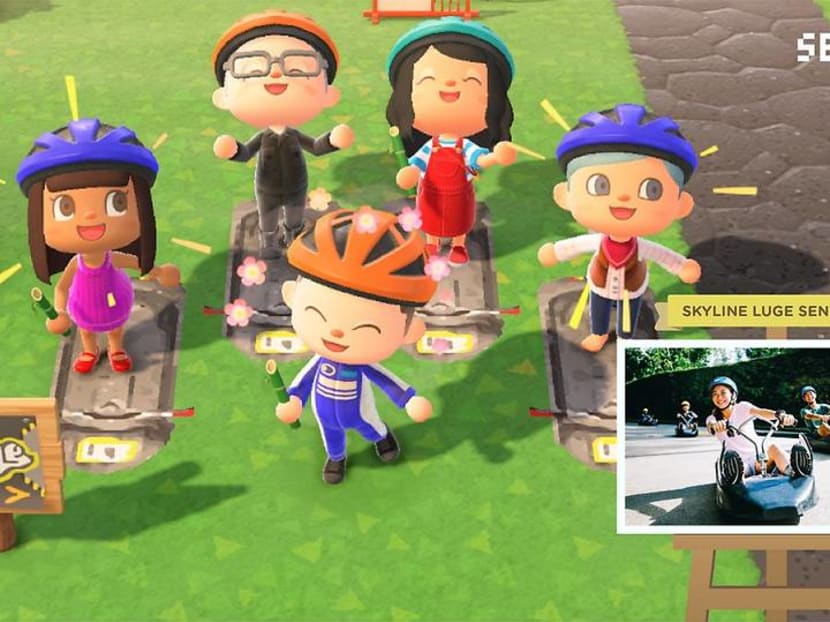 Miss visiting our local island down south? The Sentosa Development Corporation (SDC) has got you covered with its rendition of Sentosa, but in Animal Crossing: New Horizons style.
Players of the popular Nintendo Switch game can now visit the island and experience – virtually, that is – a range of activities, from checking out the beach bars and doing yoga on the beach to exploring nature trails.
However, there is a limited availability and the SDC has made it such that interested visitors will have to register for one of only 36 slots each day in order to make it onto the virtual island.
Sentosa Crossing will open for three two-hour slots every day: 10am to 12pm, 2pm to 4pm and 6pm to 8pm. Each two-hour window will have three sessions of 30 minutes each, and each session will allow up to four visitors. You can book a slot here.
Those missing some fun in the sun but are not into playing the Switch game, can look out for SDC's other offerings.
This includes Sentosa Beats Party, a series of curated beats by DJs who have graced the decks of Rumours Beach Club and Tanjong Beach Club, a tutorial series on how to recreate some of the cocktails that the island has to offer, and a virtual yoga session hosted on Sentosa's Facebook page every Saturday at 4pm.
"Through our virtual offerings, we would like to encourage everyone to make time for an 'island getaway' during these challenging times, as a break is important for one's mental wellbeing," said Lynette Ang, Chief Marketing Officer, Sentosa Development Corporation.