Sex And The City reboot series confirmed – minus one of the original stars
Sarah Jessica Parker, Cynthia Nixon and Kristin Davis will star in the new series called And Just Like That. Kim Cattrall will not be appearing.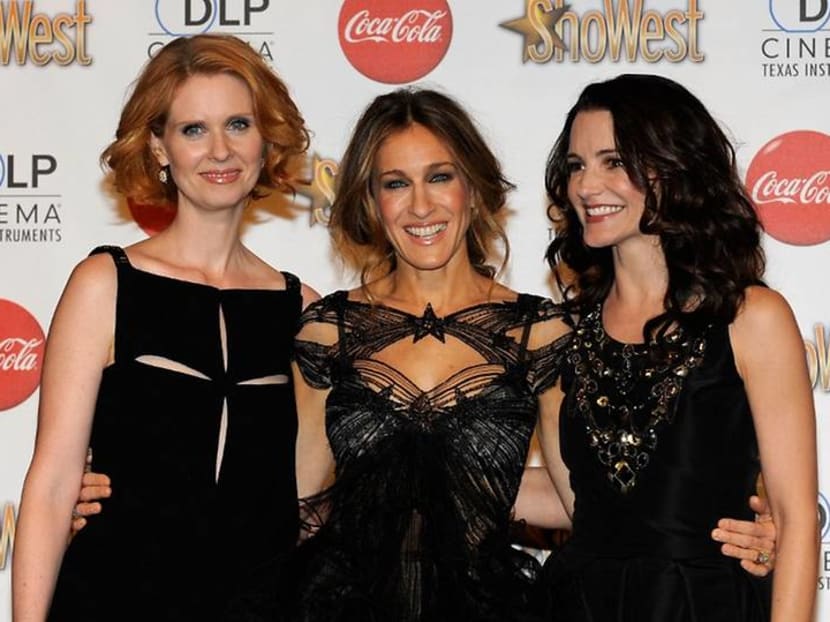 The Sex And The City ladies are back together again – sans one. It's just been confirmed that Sarah Jessica Parker, Cynthia Nixon and Kristin Davis will star in a reboot of the series, which is set to air on the HBO Max streaming service.
Kim Cattrall, who played Samantha Jones, will not appear in the series.
Parker, Carrie Bradshaw in the show, shared a teaser on Instagram late Sunday (Jan 10). She wrote, "I couldn't help but wonder… where are they now? X, SJ". She added several hashtags to her caption, including #SATCNextChapter.
The video teaser featured a bustling New York City with people walking, car horns blaring and familiar sights of the subway and NYC cabs, in between shots of these words on the screen being typed: "And just like that… The story continues…".
Both Nixon and Davis – Miranda Hobbes and Charlotte York in the show, respectively – shared the teaser on their Instagram accounts as well.
According to HBO Max, the new show is titled And Just Like That and will follow the three characters as they navigate life and friendship in their 50s. There will be 10 episodes of the half-hour series and they're scheduled to begin production in New York in late spring.
It has also been confirmed that Nixon and Davis will join Parker as executive producers of the new series, together with Michael Patrick King.
Sex And The City aired on HBO between 1998 and 2004. It was created by Darren Star and based on Candace Bushnell's book. The series ran for six seasons and was followed by two movies, in 2008 and 2010. A third movie was discussed but never happened.