Sexual abuse survivor Lady Gaga defends Kesha in the ongoing Dr Luke-Kesha legal battle
The Poker Face singer was deposed to speak after text messages between her and Kesha leaked in June 2018.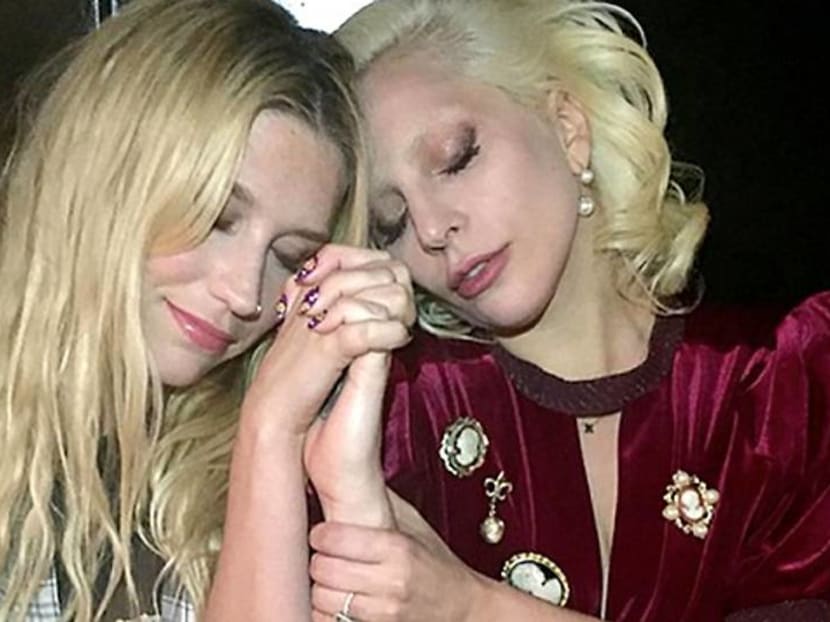 A recently unsealed deposition reveals that Lady Gaga stood firm in her support of Kesha during a September 2017 hearing and at one point told Dr Luke's lawyer that she should be "ashamed of herself".
Gaga's lawyer began the deposition by reminding those present that Gaga herself was a sexual abuse survivor and had PTSD from her experience.
"She has experienced in the past few hours some PTSD reactions which is causing some trauma and emotional reactivity. So she is crying now the record will reflect," the lawyer continued, according to the documents.
Gaga recounted meeting Kesha at Dr Luke's studio, and she was clad only in her underwear.
"What we discussed was, what I recall was her immense sadness and depression and fear. She was visibly very different than when I had seen her before, and — but I can't say specifically what exactly we spoke about. I just recall that it was emotional, and I wanted to be there for her," said Gaga.
Gaga was then asked if she considered that Dr Luke's reputation had been damaged by the allegations, to which she reaffirmed her belief in Kesha.
"Reputation, if you are asking about his reputation in the world, I don't feel at liberty to speak for the entire world. So if you are asking what my view is of his reputation, I made my view of him and his reputation when I saw her in that back room. That was an image that — of something that happened to me, and I felt and knew in my heart that she was telling the truth, and I believe her," said Gaga in the documents.
Dr Luke's lawyer then brought up the idea of false rape accusations and even asked how she would react had her father been accused of rape. Gaga then went on and told the lawyer she ought to be ashamed of herself.
"Why on earth would this girl tell the entire world that this happened? Why on earth? Do you know what it's like for survivors? Do you know what it's like to tell people? Don't you roll your eyes at me. You should be ashamed of yourself," said Gaga.
Gaga's lawyer then called for a recess, and they took a break from questioning.
Since 2014, Kesha has been in a legal dispute with her former producer Dr Luke. Kesha accused him of physical, sexual, and emotional abuse and employment discrimination against her, while Dr Luke claims breach of contract and defamation by Kesha. 
Kesha's third and latest album, Rainbow, was released in 2017 and debuted at No 1 on the Billboard 200 chart.