How COVID-19 motivated Singapore's Kollywood hotshot to write Lockdown songs
Singer-songwriter Shabir's new Lockdown EP is a thoughtful response to the current situation – and disruption is 'nothing new' to music industries in Singapore, India and beyond, he said.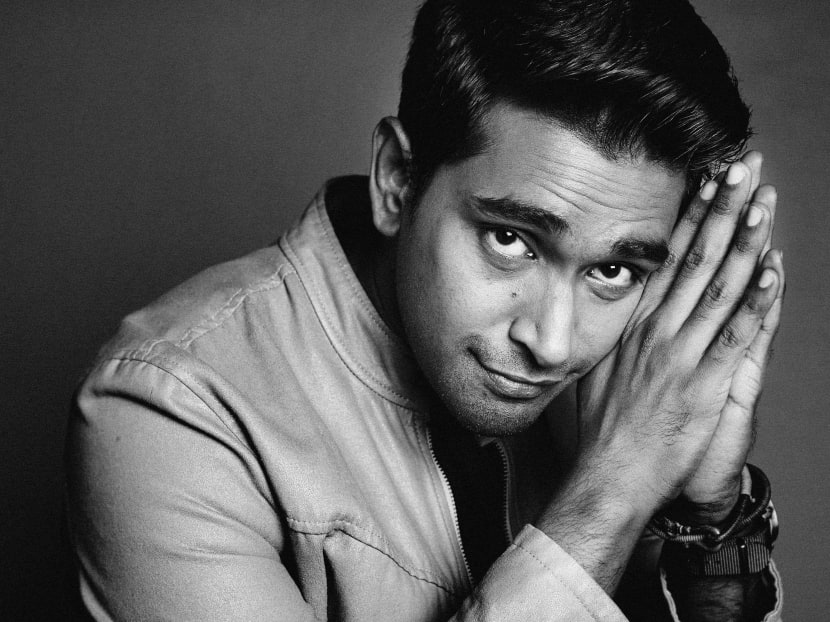 As one of Singapore's most accomplished musicians, it's no wonder that Shabir felt a responsibility to speak to the COVID-19 situation through his work.
"The first thing I did when I landed in Singapore on Mar 20 was to call for a meeting with my team," said the singer, songwriter and composer, who spends a good part of his time in Chennai due to his involvement in Kollywood, or Tamil cinema, where he produces hit songs for Tamil-language films. 
The purpose of the meeting was to formulate an artistic response to the then-developing COVID-19 situation. "I was keen to document parts of the human condition during such a pandemic, where most of humanity is under some form of lockdown or restricted movement. And I wanted to do this through songs," he told CNA Lifestyle.   
The result was a four-song EP titled Lockdown, with the first single, Ezhuvom, released on May 8. The music video, which debuts Friday (May 22) at 8.30pm, was directed by filmmaker Arvinth and featuring celebrities such as Suriavelan, Joanne Peh, Bobby Tonelli and Indian actors Rio Raj and Anjuy Kurian.
MONEY HEIST'S BELLA CIAO IN THE GYM
The song, whose message is about rising up against the odds, is based on the Italian folk song Bella Ciao, most recently popularised by the Netflix drama Money Heist.
"Bella Ciao penetrated me the moment I heard it. In Chennai, my trainer and I play it in the gym real loud and the song gives me strength, so I have a personal connection to it," Shabir explained.
"This 19th-century song that became the anthem of resistance against the cruelty of the fascist regime presents the perfect potential to be spun in a way to remind people, 'We are the resistance against the virus'," he said.
"So, I reinterpreted the tune with the Chennai Gaana genre. Gaana… evolved into a versatile genre which uses humour, candour and bragging – the kind we see in hip-hop – as devices to protest against social issues and express ideas and emotions."
The other songs, which are looking at a Jun 29 release, are: Together, a song in English done in collaboration of singer-songwriter Abby Simone; Thanimai, which is inspired by the stories of couples who are physically separated due to the virus; and Korokoro, which Shabir said unleashed his "erratic closet philosopher".
Korokoro, he said, asks "some real questions such as, 'Why did we put profit above pandemic preparedness?'" The song "makes an attempt to question the idiocy of human existence and the choices we make as humanity – not in an all-knowing, judgmental way (I hope) but rather as a voice that is very much part of that idiocy and confusion", he said.
"'Kokkorokoro' is a sound Tamil folks use to depict the rooster, which is the default alarm clock in Tamil village culture. Hence, the hookline goes, 'Korokorokorokkokko' – that is my sonic metaphor for 'Wake up.'"
'ARTISTS HAVE RESPONSIBILITY'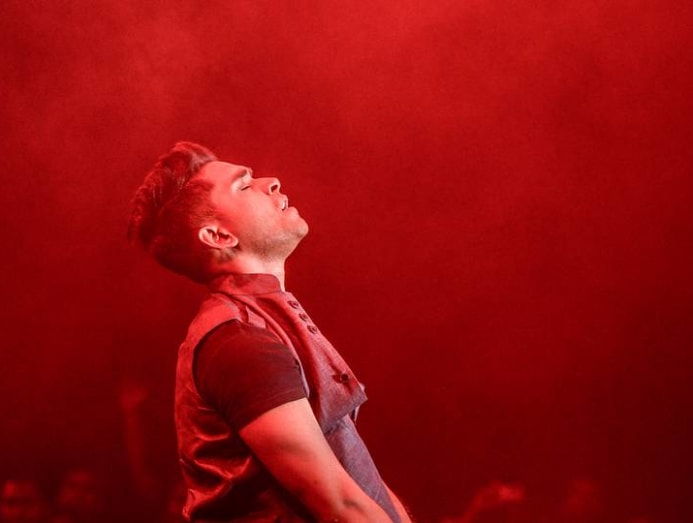 It won't be surprising to his fans that Shabir, who enjoys the works of Kierkegaard, Nietzsche and other philosophers, has put together this thoughtful musical treatise.
"I think music artists have the choice to shoulder the responsibility to enrich the lives of people during such challenging times through their art. So, I chose to do that from the very beginning," he said. At the same time, "That choice also allows me to express myself, so it's all the better."
Personally, though, the "circuit breaker" period hasn't affected Shabir in negative ways. "I am someone who is very comfortable being on my own and working from home. I spent 13 years of my life working in isolation from home before setting up offices and a team. My team and I have always exploited technology to get work done as half of us are here in Singapore and the other half is based in Chennai," he said. 
"It is all pretty much the same or even better as now I don't commute or meet people, which gives me more time to work and spend quality time with my children."
That said, during the Ramadan month, "I miss breaking fast with my mother and extended family, though."
While three films he was working on in Chennai are now stuck in different stages as production has come to a standstill – including Sinam, which will mark actor Arun Vijay's 30th film – Shabir's outlook is highly positive.
"Honestly, disruption is nothing new to the music industry and music artistes. We have faced everything from Napster and MySpace to the shift from CD to streaming," he pointed out.  
However, those who depend on live performances will suffer the most, and may have to think of new strategies.
Independent artistes, he thinks, "will have short-term benefits as major labels are not nimble enough to respond quickly. So, it is important for the indie scene to take advantage of this situation."
FURTHER IMPACT OF COVID-19 ON THE MUSIC INDUSTRY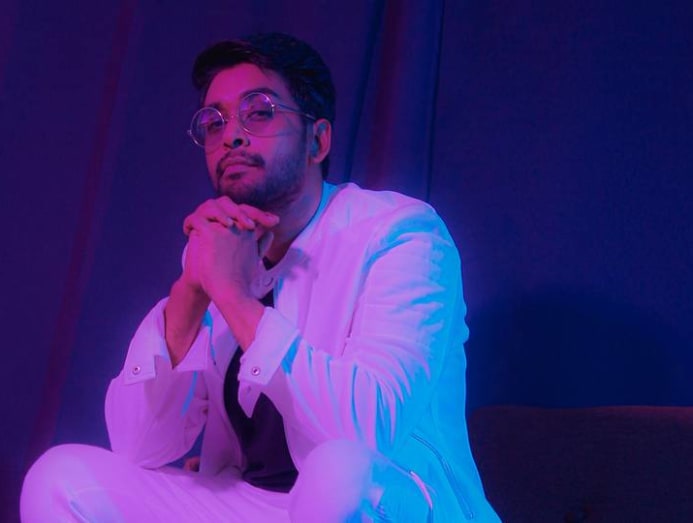 In addition, "More content will be created online and more musicians will collaborate." Although one drawback might be that "consumer tolerance will be put to the test as they will have to see similar videos of musicians in little boxes being rolled out", the upside is that "this will force creators to think differently."
One thing is certain: The music and the tech industries will be even more inseparable. Just look at TikTok.
"We will see consumers also turning into creators – and that is exactly what is happening with TikTok," he said. The platform "is also shaping the music industry very quickly as they have grown exponentially during this time and many people discover new songs on TikTok."
While many things remain uncertain, Shabir is hoping that years from now, "people will look back and see the Lockdown EP as a documentation of the human condition during such a pandemic."
He added, "I hope it serves as an archive that we can access much later and remember the times and also appreciate our strength and courage."