Marvel Comics' newest mutant is a drag queen with a folding fan
Shade's superpowers including teleportation and looking fabulous.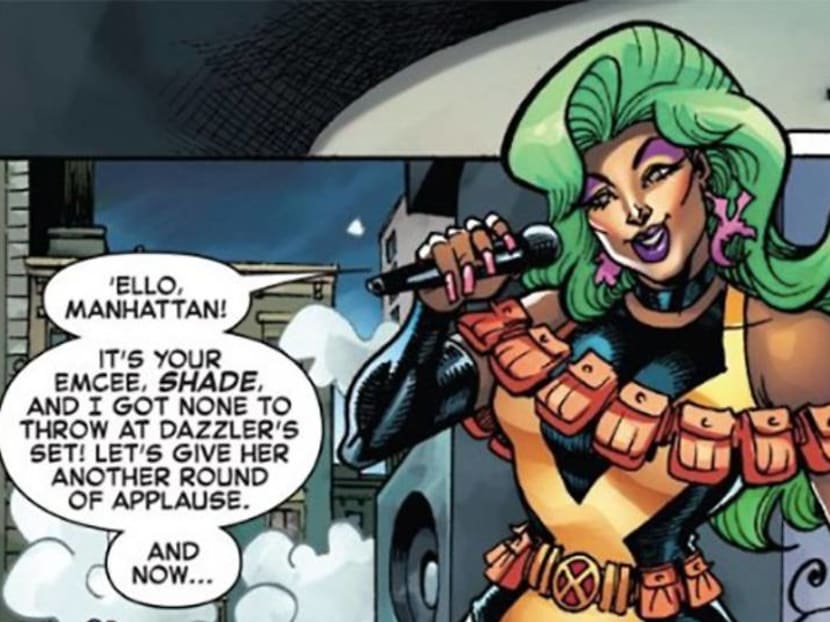 Oh, the shade of it all. Marvel Comics has introduced its first drag queen superhero, a mutant who goes by the name Shade.
With her powers of teleportation – through a void in her handheld folding fan – Shade made a rather abrupt appearance in the fourth issue of Iceman, sashaying into the spin-off series that was relaunched last September.
Iceman is the only running Marvel series to feature a queer lead character. Bobby Drake, Iceman's alter-ego, came out in 2015 as a gay man who wrestles with his multiple, overlapping identities in the pages of the spin-off series, illustrated by artist Nathan Stockman.
Led once again by writer Sina Grace, the first run of the solo series ended in March 2018 after just 11 issues. However, a larger edition of the series containing all the issues sold so well that Marvel decided to bring Grace back.
"I really wanted this series to push readers to new and better stories about the whole queer experience and how it applies to being both a mutant and a superhero," said Grace in an interview with The Advocate this week.
"There's a million different queer perspectives and we're only scratching the surface."