Sharon Au returns to Paris and reunites with her cat after 12 weeks in Singapore
During her time here, Au caught up with friends and also spent a lot of time with her mum. 
After spending 12 weeks in Singapore, former actress and host Sharon Au has returned to Paris and all we have now are the memories (and Instagram posts) of the fun she had while she was here.
The good news, though, is she's been reunited with her cat, Rudon.
On Sunday (Aug 29), the former Mediacorp actress began sharing about her journey back to France. She wished everyone well and also quoted the song Flying On Your Wings by JJ Lin to express her complex emotions about leaving Singapore.
The three photos she posted consisted of her waving goodbye to the camera with watery eyes, a picture of her going into the departure hall with her luggage and another of her hugging her mother.
Fellow celebrities like Rui En, Brandon Wong, Yvonne Lim, Shaun Chen and Fann Wong wished her a safe journey back, while Christopher Lee wished her good health. Chantelle Ng commented: "Huh you're leaving so soon?! See you the next time round!!"
Once back in Paris, Au shared a photo of her reuniting with Rudon, and we also got a photo of the gorgeous view from her apartment.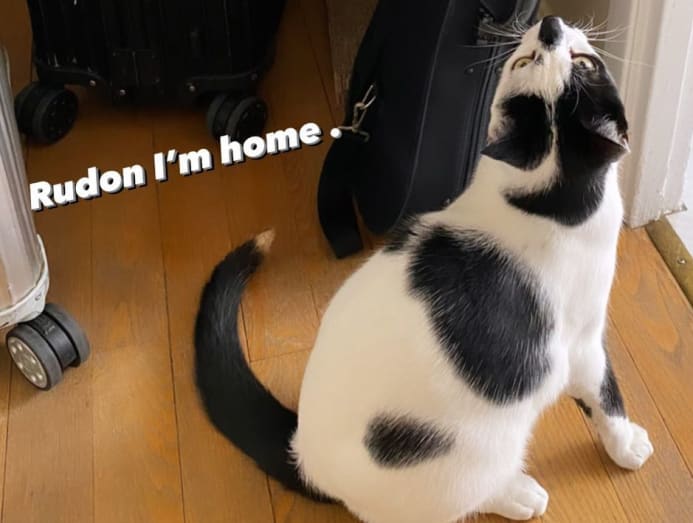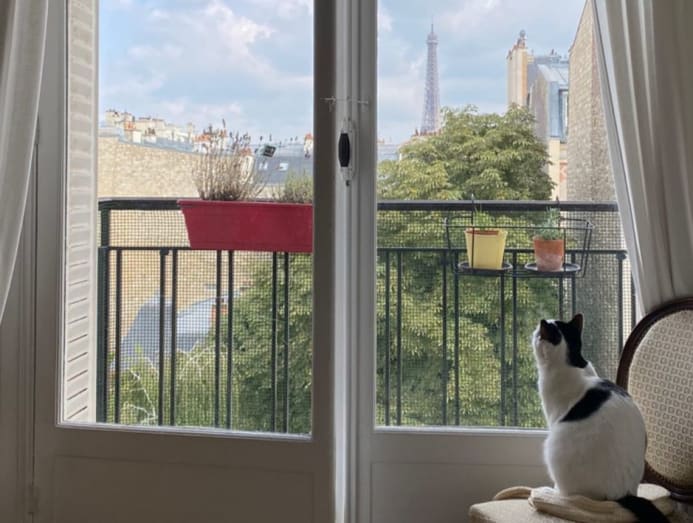 She clearly missed her feline companion as she posted more photos of Rudon on social media.  
Au spent her quarantine period at the start of her Singapore trip by entertaining herself (and others) by playing the guitar, keyboard and violin; dancing ballet to Swan Lake, and also singing.
Her time here was fully utilised as she met up with family, friends and various celebrity pals. One of them was actor Thomas Ong. The pair did a livestream together and chatted about life. Fans were thrilled with the thought of them back together but the ex-couple stated that they are better off as friends.
And then there's the reunion with former City Beat co-host Kym Ng where the duo filmed an episode of #JustSwipeLah and showed that they still had great chemistry together.
Au also spent her birthday with her mother and the two went for a staycation to celebrate the occasion.
Her presence in Singapore will be missed but we look forward to her adventures in Paris. Perhaps more ballet performances?