Sharon Au reluctant to leave hotel room 'sanctuary' even though stay-home notice cut short
She said she was enjoying the "me-time" she had, which motivated her to be more creative than she's ever been.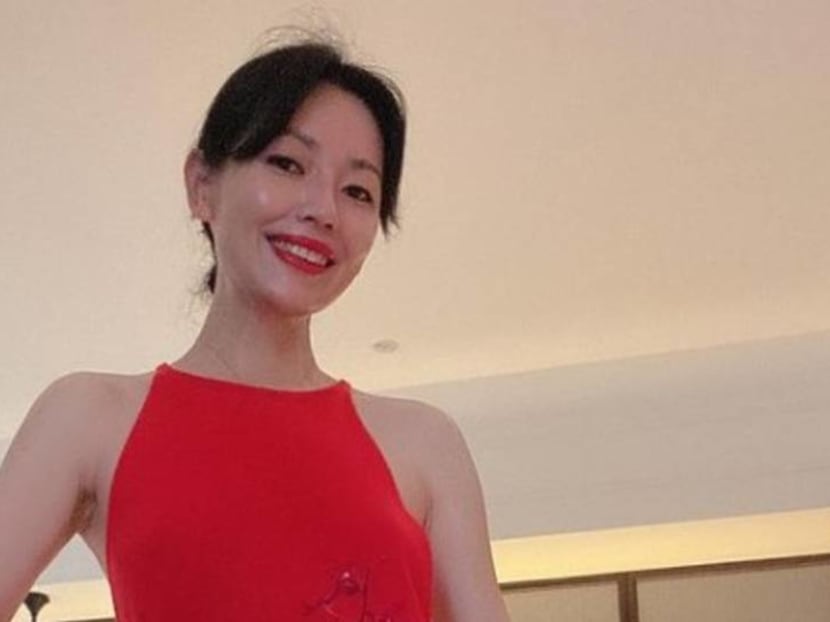 Sharon Au was able to cut her stay-home notice (SHN) short by four whole days, but the former actress-host wasn't in a hurry to leave her hotel room at all.

She told entertainment portal 8Days.sg on Thursday (Jun 24) that she loved her quarantine period and was "reluctant' to leave her "sanctuary and me-time".
The 45-year-old, who is based in Paris as an investment director in a private equity firm, flew back to Singapore earlier this month to visit her mum. She was supposed to serve a 21-day SHN at Royal Plaza on Scotts but recent Ministry of Health guidelines shortened that to just 14 days, which meant that she could leave on Thursday as she'd already served 18 days.
She told 8Days.sg via text: "The hotel has called me five times since this morning (to ask), 'Miss Au, are you ready to go home?' I am not. I am still packing." She added a laughing emoji to her message.
Sharon had been chronicling her adventures in quarantine on her Instagram account with days spent playing guitar, exercising, doing ballet and practising the violin.
"I was reluctant to leave because I enjoyed tremendously the me-time I had. The past 18 days motivated me to be more creative that I've ever been," she said. "I felt safer in the room than out there in the real world. I know it is warped to feel this way, but I can't help it."
She did eventually leave though, and despite her initial hesitation, a shorter SHN does mean that she gets to spend more time with her mum, which, she said, is her "one and only plan for this trip".

Sharon is due to return to Paris in late August. We do wonder if she'll keep up with her new hobbies now that she's going to have less of that me-time.