Shaun Chen says his family laughed at him when he was honing his dance moves for new drama
The Leave No Soul Behind actor surprised fans and viewers by coming up with his own dance routine.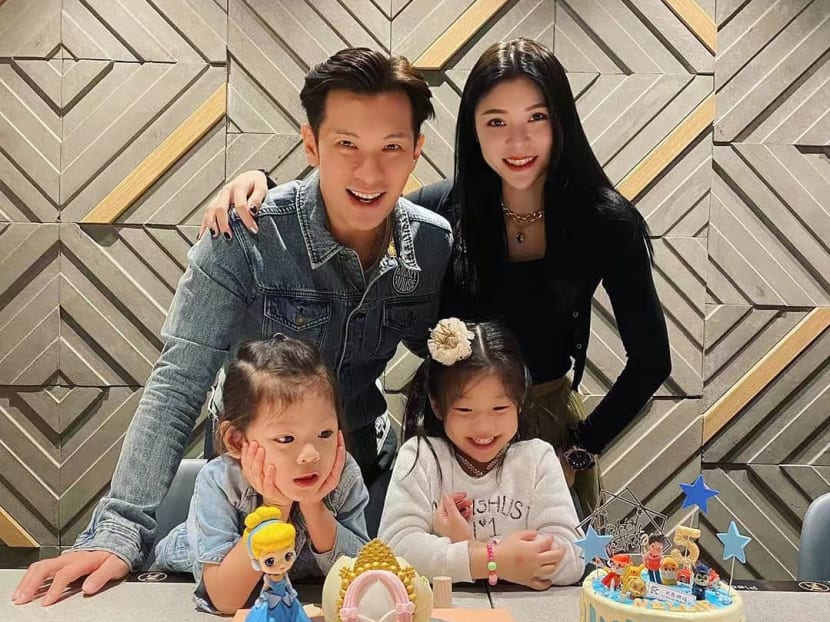 Shaun Chen has won several accolades for his acting but have you heard about his dancing? The 43-year-old surprised viewers by flaunting his dance moves on the new Mediacorp Channel 8 drama Leave No Soul Behind. 
In it, he plays a has-been idol who dies and comes back to haunt Felicia Chin's character. Starring with Rayson Tan, Chen has plenty of opportunities to show off his interesting (to say the least) dance moves on the show.
Chen told 8days.sg that for one of the scenes where he sang and danced at the same time, he had someone teach him the dance moves, which he recorded. He then spent two months practising at home. 
"I didn't dance as well as I hoped to," he said.
Chen also had to create his own dance steps for certain scenes, and these had to be "more old-fashioned" in style to suit his character. 
Does he think he's a good dancer? "I don't dance very well. I really have to learn and practice more 'cos there wasn't much time to rehearse (for the show)," Chen said.
Nevertheless, the need to groove must be catching because Chen surprised fans by flaunting his dance moves on social media.
In the interview with 8days.sg, he poked fun at himself for getting on the TikTok bandwagon, which netizens gushed over, some teasing him about his dated dance routine. "(My TikTok videos are) a small teaser for everyone to see how bad my dancing skills are," he added.
He took the comments in good stride though, revealing that to stay relevant in the entertainment industry, he had to upgrade himself regularly. 
"Posting occasionally, and playing around, letting people see and making some noise. I think it's quite gratifying."
When asked if he received any feedback from his family, he chuckled: "They just laugh at me".
Chen added that his two daughters, Nellie and Neia, are better dancers than he is, as they learn dance in school.
Leave No Soul Behind is available on demand for free on meWATCH. It airs weekdays, 9pm on Channel 8.