Pop stars Shawn Mendes and Camila Cabello break up after 2 years of dating
"We've decided to end our romantic relationship," announced the Senorita singers in a joint statement posted on Instagram.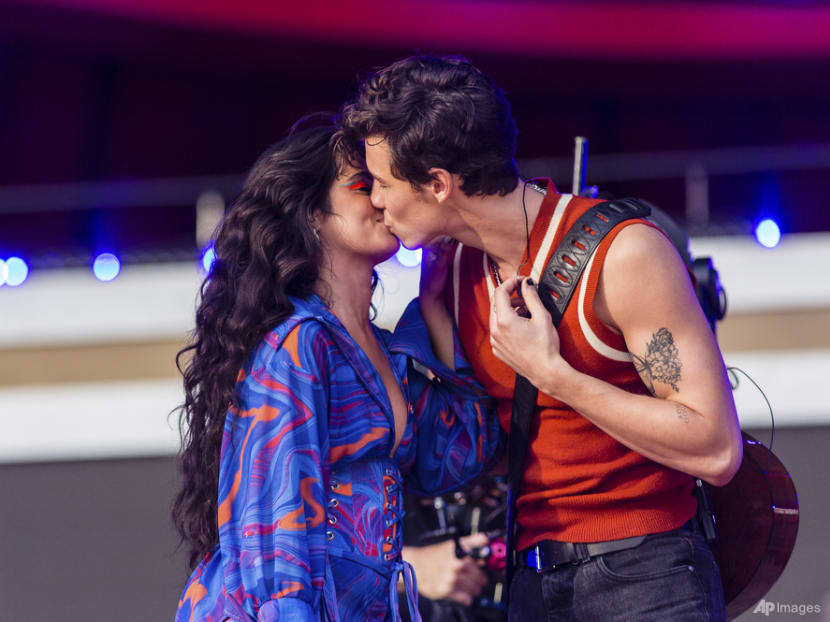 Camila Cabello and Shawn Mendes have officially ended their very public passionate romance after dating for more than two years.
On Wednesday (Nov 17), the popular singer-songwriters posted the announcement via their respective Instagram Stories, writing:  "Hey guys, we've decided to end our romantic relationship but our love for one another as humans is stronger than ever."
"We started our relationship as best friends and will continue to be best friends," they added. "We so appreciate your support from the beginning and moving forward."
For their fans, this joint announcement came as a complete surprise, especially since they looked to be very much a couple as recently as Halloween on Oct 31 when they dressed up in matching Day of the Dead costumes and posted about it on Instagram.
The pair were friends for years before officially dating in July 2019, shortly after the steamy music video for their duet Senorita premiered.
According to entertainment site People.com, they made their first major public appearance as a couple in August that same year at the MTV Video Music Awards, where they performed Senorita live. That November, they performed the Grammy-nominated hit again at the American Music Awards.
In 2020 during the height of the COVID-19 pandemic, Mendes and Cabello moved to Miami to be with the Cabello family.
In July this year, the duo celebrated their second anniversary, with both sides professing their love for each other on Instagram.
"Happy anniversary Kuko," wrote Cabello. "Here's to more joy, more friendship, and more love."
Mendes simply posted: "Happy 2 years my baby."
As recent as last month, the couple revealed in interviews that they began seeking therapy and counselling in an effort to improve their relationship with each other.
The 23-year-old Mendes had previously talked about how close he was with 24-year-old Cabello, even before they started dating.
"She's been one of my best friends since I was, like, 15 years old," he told Entertainment Tonight during an interview for his 2020 album Wonder.
In that same interview, he explained they weren't rushing into an engagement despite rumours and their close bond. "I know we are really young so I don't want to jump, like, insanely fast. But I think when you find your person, you feel and you know that you have found your person."