Shawn Mendes poses with fans in Singapore and gets a tattoo in Haji Lane
Singapore is the third Asian stop on the singer's World Tour, after Bangkok and Shanghai.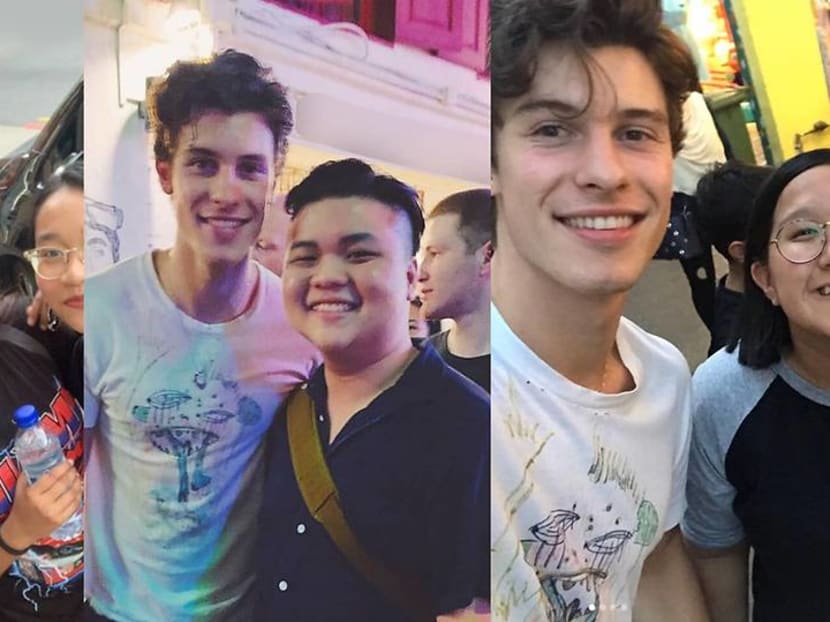 According to Instagram user @mendes.army4ever_, he also got a tattoo from local artist @andraytheposeur at Bada Bink Tattoo Firm in Haji Lane. 
Mendes was inked with the words "Good Luck" on the back of his left arm. Apparently the tattoo was inspired by the design on a saucer, which the singer posted on his Instagram Stories in June.

With two sold-out world tours already under his belt, we don't think Mendes needs much luck. Especially since his Cuban-born singer girlfriend Camila Cabello revealed to British radio station Capital Breakfast on Oct 3 that she "really, really love(s) him a lot".

Singapore is the third Asian stop on Mendes's World Tour, after performances in Bangkok and Shanghai. He will next perform in Kuala Lumpur (Oct 5), Jakarta (Oct 8), Manila (Oct 10), Macau (Oct 13) and Tokyo (Oct 16), before moving on to Australia.