Sheila Sim's baby plans and why modelling isn't a 'preferred career' for her daughter
In the second season of our podcast series House Party For 2, model-turned-actress Sheila Sim shares her hopes and fears for her baby daughter, who's due to arrive in a few weeks.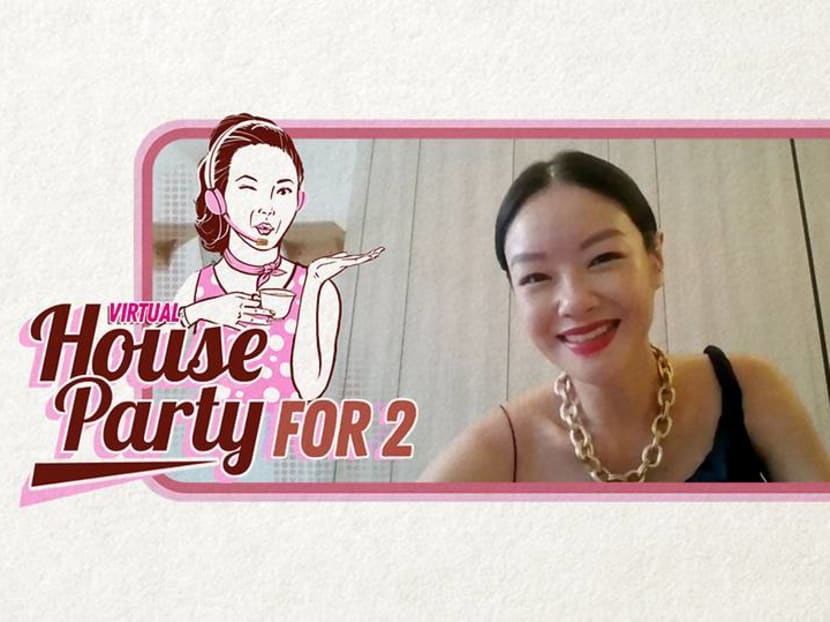 As a very pregnant Sheila Sim approaches her expected delivery date, one question weighs heavily on her mind: Will she have to bid a permanent farewell to sleep?
"People keep telling me, 'You have to rest. You will never, ever get sleep again'," she giggled.
Sheila Sim isn't keen on her daughter following in her catwalk footsteps
She was responding to my question about whether she'd received lots of unsolicited advice during her pregnancy – something I brought up during a conversation recorded for our podcast series, House Party For 2.
And of course, just as I expected, her answer was a resounding "yes".
"They all have good intentions and they all come from a good place – it's just that it scares the shit out of me!" Sheila laughed. "I have friends who have not slept well in the last four years – and four years is a very long time!"
If only one could bank sleep in advance and withdraw it like cash from an automated machine, Sheila and I lamented.
Some advice that she is trying hard to follow, though, is that of her mum, who believes in customs such as not moving furniture around while pregnant and not using scissors while sitting on the bed.
Sheila said she doesn't particularly set store by old wives' tales, "but if my mum tells me, I just follow, because I don't want to have any regrets – if something happens, I'm going to feel guilty that I didn't follow it," she said.
"I was building the nursery… when the furniture arrived, I had to leave the house so they could assemble it. So with (rules like) no painting and no putting nails in the wall and no putting up wallpaper, I decided, 'Okay, I'm going to get wall decals and stick them on the walls', because that's kind of like a loophole."
Unfortunately, mum said that wasn't allowed, either. So Sheila asked a friend to come over and put the decals up for her while she gave directions. But, "My mum saw the video on Instagram and she said, 'You shouldn't even have been in the room!'"
The 36-year-old first-time mum, who plans to have a Caesarean birth, also said she would follow the custom of not taking a shower for a month after the birth.
"There's a practical aspect to that – I feel like it's not exactly just a myth. Your body is still recovering… I need to take care of myself in order to be taking care of my child. So, I will try to abstain as much as I can. Nowadays, there are herbal packs you can boil and then use to shower. So, I will do that, and I will do my confinement well, too. I mean, it's my one chance to kind of reset my body, right?"
As for what kind of parent she'd ideally like to be, Sheila said she's wary of making too many plans. "It's not about me. I mean, the whole parenting thing – it's me and (my daughter) together."
She continued, "Throughout the pregnancy, I've been telling my baby, 'You know, it's my first time being a mum, and it's also your first time coming into this world. Let's just be patient with one another and go into this relationship with curiosity and patience.'"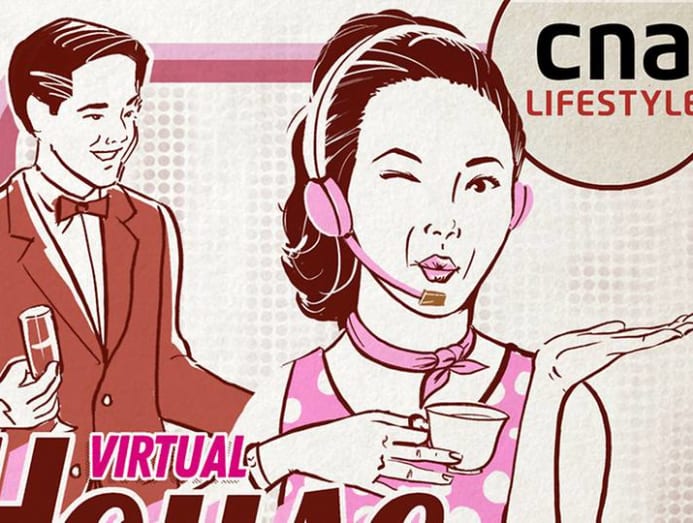 Although she thinks she'd want to protect her daughter as much as she can, "what I've been telling myself is that I should keep an open mind and allow her to be whatever she wants to be. And really just keep my mouth shut and bite the bullet when it's something that I really don't agree with or something that I've never experienced before, because it's her life as well. So that's something I'm trying very hard to tell myself. But I guess it's really not easy."
Sheila herself was a go-getter from a young age. As a child, she was a tomboy and led "my own gang" of "a group of five-year-olds" — her leadership qualifications were based on her proficiency on the monkey bars at the playground. And at the tender age of 17, she moved to Hong Kong by herself to begin her modelling career.
What if her daughter wants to be a model like mummy? "Well, it wouldn't be my preferred career for her," Sheila confessed, recalling the extreme homesickness she felt at having to leave home as a teenager and how, every time she came back to Singapore for a visit, she'd cry in the taxi back to the airport.
"I know how tough it can be. You have to start really early, and you have to travel a lot by yourself. And rejection is real," she said.
What's more, "While I was modelling, I felt like I was constantly judged based on how I looked, how tall I was, how skinny I was. So, you really need to have a sense of self-worth in order to bounce back from that… To be judged on that level – I would be very concerned and worried. And it's a very different generation as well. When I was modelling, there was no social media; there was not so much cyberbullying."
At the same time, "Of course, I feel like if, for a short period of time, it is something she wants to explore because she feels inspired by mummy, then I would also be quite proud."
Listen to the full House Party For 2 podcast to find out what Sheila's life as a model was really like behind the glamour, whether she plans to have more than one child, and which celebrity offspring she may or may not want to matchmake her daughter with.
New episodes of House Party For 2 are published every Sunday at cna.asia/podcasts.