K-pop star Choi Min-ho on SHINee's 2023 comeback, his new K-drama and solo album, and perfume habits
The K-pop idol and actor was in Singapore for the launch of the Ralph's Club perfume. CNA Lifestyle sat down with him as he revealed what we can look forward to very soon.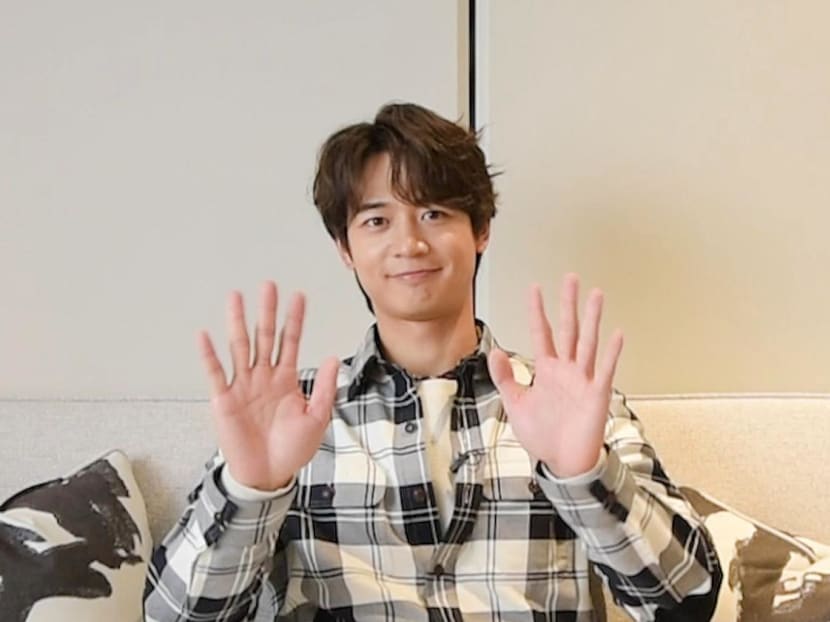 It's been a long wait, but SHINee's Choi Min-ho has finally returned to Singapore. The 30-year-old K-pop idol and actor was in town on Tuesday (Nov 15) for the launch of Ralph Lauren's new fragrance Ralph's Club, and fans gathered at the Regent Singapore to catch a glimpse of him as he entered the Manhattan bar for the event, looking debonair in a black tuxedo.
Black was a good look on Choi, and it seems the idol knew it too – when prompted by CNA Lifestyle during our interview, he described his style in three words: "Black, white, and simple".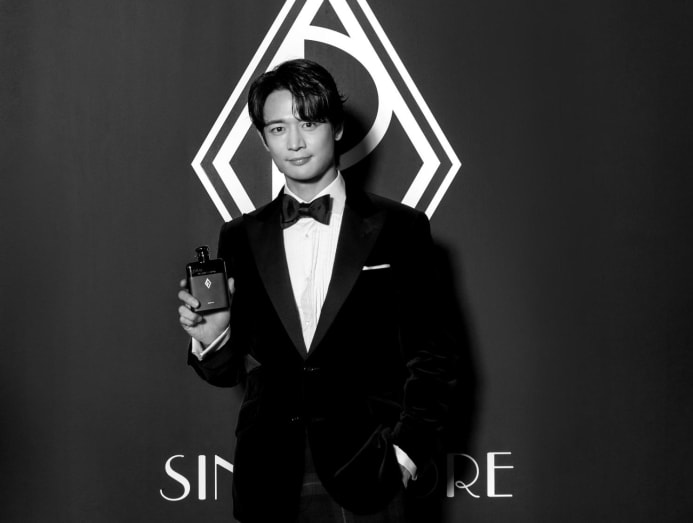 ON ACTING AND HIS UPCOMING K-DRAMA
Choi, who debuted as an idol with the popular K-pop group SHINee back in 2008, has since made his mark in the acting arena with To The Beautiful You and Hwarang: The Poet Warrior Youth.
Now he's got a starring role in the upcoming K-drama, The Fabulous, alongside actress Chae Soo-bin. As the name suggests, the drama has to do with all things fancy and fabulous in the fashion industry. It tells the story of two young adults (they're exes!) and their struggles both in their careers and in love.
CNA Lifestyle caught up with K-pop idol and actor Choi Min-ho of SHINee at the launch of the new Ralph's Club fragrance in Singapore.
What advice does Choi have to all those navigating through the labyrinth that is life?
"냅다까라! (naebdakkala) It's a line from The Fabulous, and it means to just do whatever you want to do. It's definitely a great quote that applies to me as well, plus I always try to be positive and do my best for all things."
And will we see Choi in outfits that are "black, white, and simple" in The Fabulous? Apparently not. "There's going to be a lot of fancy looks, and the outfits are very diverse."
ON HIS UPCOMING SOLO ALBUM AND SHINEE'S COMEBACK
Choi also confirmed that he's releasing a solo album later this year. "This is my first mini album, and also my first time going solo, so I tried very hard to tell my own story in this album. I know my fans have expectations for it, so I will try to fulfil those expectations."
As to what those personal stories are, we're going to have to wait till his album drops.
But here's another piece of good news: SHINee's back. They announced the 2023 comeback during their 14th anniversary online party, and Choi confirmed that the boyband has been hard at work preparing for it.
ON BEING IN SINGAPORE AND RALPH'S CLUB
"I've always had a strong impression of Singapore, because each time I'm here, so many fans welcome me. Also, I really enjoy being in Singapore for the good food and fantastic weather."
So what's Choi's favourite local dish? "Chilli crab or pepper crab," he said, with two thumbs up.
And this man is serious about the weather – he loves a clear, fine day. Fortunately enough, Choi was able to experience tropical Singapore at its finest on the day of the interview – and even went around Sentosa the following day to check out the beach and Universal Studios Singapore.
Weather is also a consideration for the star when he picks out a fragrance; matching the scent to the weather of the day is part of his daily GRWM (get ready with me) ritual.
And since he was in town for the launch of a scent, it's no surprise to find out that Choi's a true perfume guy. He always has a scent on – whether it's casual, formal, for an outing or for work. "Putting on perfume makes me feel like a gentleman, and…it makes me feel like I need to go to a party," he chuckled.
He named the new Ralph Lauren perfume as one of his top picks. "I like Ralph's Club because it's a long lasting masculine fragrance that's fresh, woody, bold and spicy, which are notes that I personally look out for."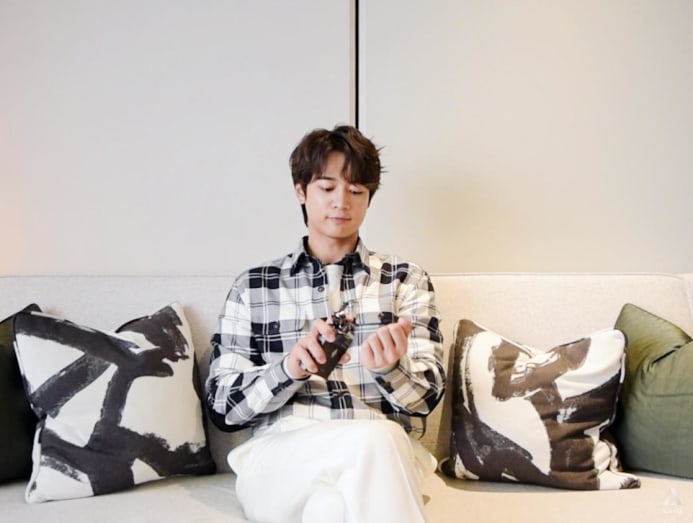 ON HIS LOVE FOR SPORTS
Choi's recently been into golf, although the idol-slash-actor is also well known for his athletic abilities in football, basketball and swimming.
Has he ever thought about going pro? According to him, the journey to become an athlete is extremely difficult, and while it's always going to be his aspiration, he doubts it'll be his journey to take.
At the end of our time with him, Choi again expressed his gratitude and happiness at being in Singapore and meeting his local fans. "It's been a while since I've been in Singapore and I'm very thankful for the warm welcome. I'd love to visit more often. Please take care of your health."