NCT members Shotaro and Sungchan removed from K-pop group, to debut in a new group later this year
The news has been met with a wave of disappointment among NCT fans.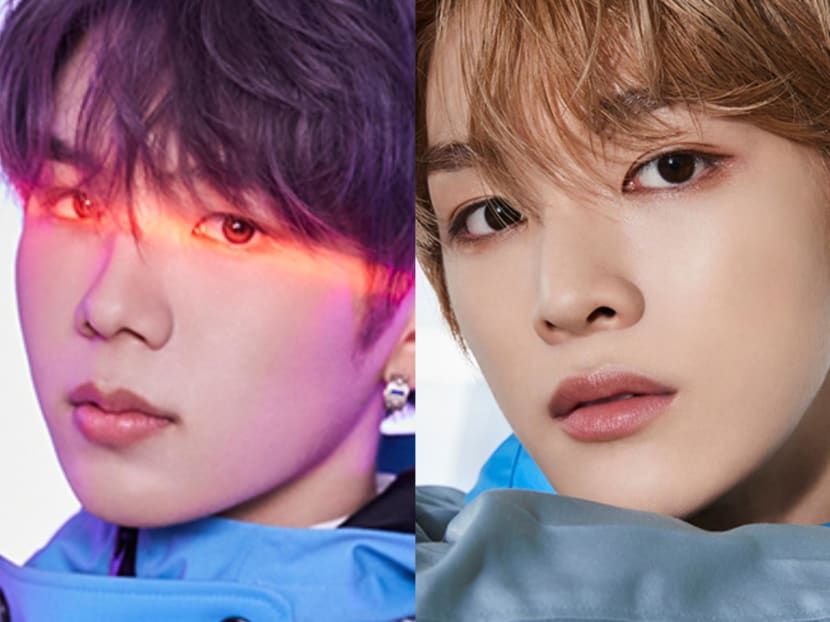 On May 24, SM Entertainment sent shockwaves when it announced the sudden removal of NCT members Shotaro and Sungchan from the group. The pair had previously been expected to join NCT's final unit, widely speculated to be NCT Tokyo.
In a public statement, the company apologised to fans who were hoping that the two members "debuted as part of a new NCT group". It also clarified that Shotaro and Sungchan will still be in SM Entertainment, albeit as part of a brand-new boy group that is expected to launch later this year.
News of their removal has been met with an overwhelmingly negative response from NCT fans. One user derided SM Entertainment for "wasting three years" of the idols' lives by making them promote in NCT, only to debut them in a different group. Another expressed confusion at SM's decision to not put Shotaro and Sungchan in the allegedly Japanese-based NCT unit, given the former's ethnicity.
In the hours following SM's announcement, Shotaro and Sungchan addressed fans separately.
Writing in both Korean and Japanese, Shotaro took to Instagram to thank his fans who have continuously supported him.
He adds, "All the moments I spent with fans are good memories. Thank you for always watching over my promotions! I also want to thank my NCT members who have treasured me like family."
He ends on a positive note, saying "I believe that all the precious experiences with NCT will be my strength to become an artist you are all proud of. I will work hard and return soon with an even cooler image, so please wait!"
On the other hand, Sungchan took to paid messaging service Bubble to thank fans and NCT members.
As reported by media outlet Soompi, Sungchan wrote: "I was able to learn and gain a lot while promoting. Looking back now, I also regret the things I wasn't able to do better. It has been a tremendous honour to be with you for these three happy years and I consider it a precious memory."
In a separate video, SM Entertainment laid out the roadmap for SM 3.0 – its business strategy and development plan for the future. In the video, SM confirmed its plans to launch the final NCT unit which is expected to "increase the proportion of Japanese members in NCT". 
It also elaborated on Shotaro and Sungchan's future with the company, announcing that they'll be part of "SM's new group to start the SM 3.0 era", alongside current SMRookies members Eunseok and Seunghan.
Finally, the company revealed that it will be launching a new girl group towards the end of 2023.