Sick Heidi Klum says she initially wasn't able to get tested for coronavirus
The America's Got Talent judge eventually got the test and is now awaiting results.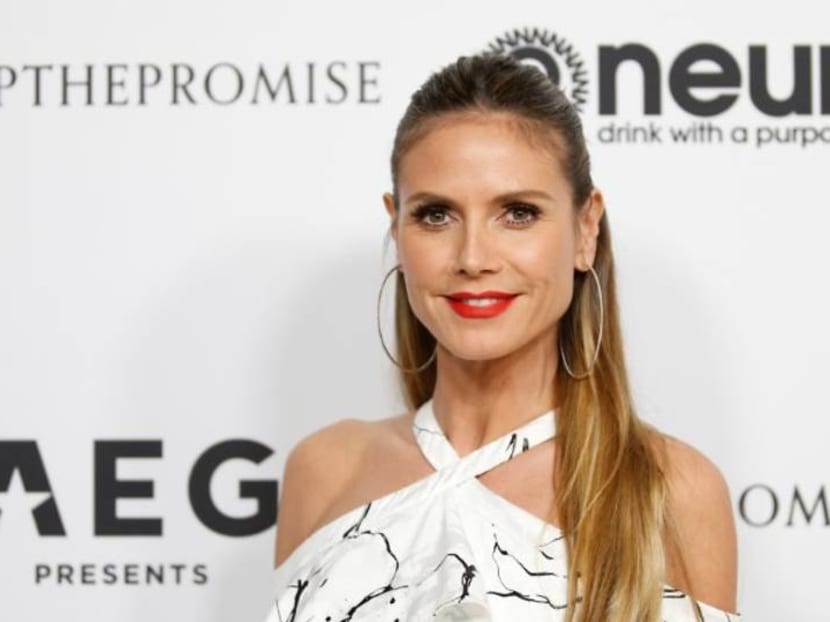 Heidi Klum, 46, is taking serious precautions when it comes to potentially infecting her loved ones with COVID-19.
According to HollywoodLife.com, the supermodel was seen sweetly kissing her husband Tom Kaulitz, 30, through a glass window in a video posted on Saturday (Mar 14) after confirming she had fallen ill on the set of America's Got Talent just days earlier.
"Like many of you, I also have been sick all week and, unfortunately, my husband who returned from his tour a couple of days ago is also feeling ill. To be safe, we are staying apart until we get the results of our Coronavirus tests (that we were finally able to get today) back," she wrote in her lengthy caption." We don't want to spread germs and risk others getting sicker… even each other!" she continued.
According to a report on CNN previously, Klum was absent from her post at America's Got Talent this week and said to be suffering from a common cold. Klum co-stars on the reality competition series alongside Simon Cowell, Howie Mandel and Sofia Vergara. Terry Crews hosts.
In an Instagram story, the model says she initially tried to get tested for the coronavirus at two different doctors, with no luck.
"There just isn't one here," she said, appearing to be speaking to her more than 7 million followers from her bed.
Klum said her symptoms include chills, fever, cough and a runny nose.
"I'm just not feeling good so that's why I've stayed home – to not infect other people," she said.
She added. "Stay safe, everyone. Stay home if you don't feel good."