Singapore International Festival of Arts, War Horse cancelled due to COVID-19
The annual SIFA event was scheduled to be held in May, while Singapore Repertory Theatre's War Horse was slated to run from April.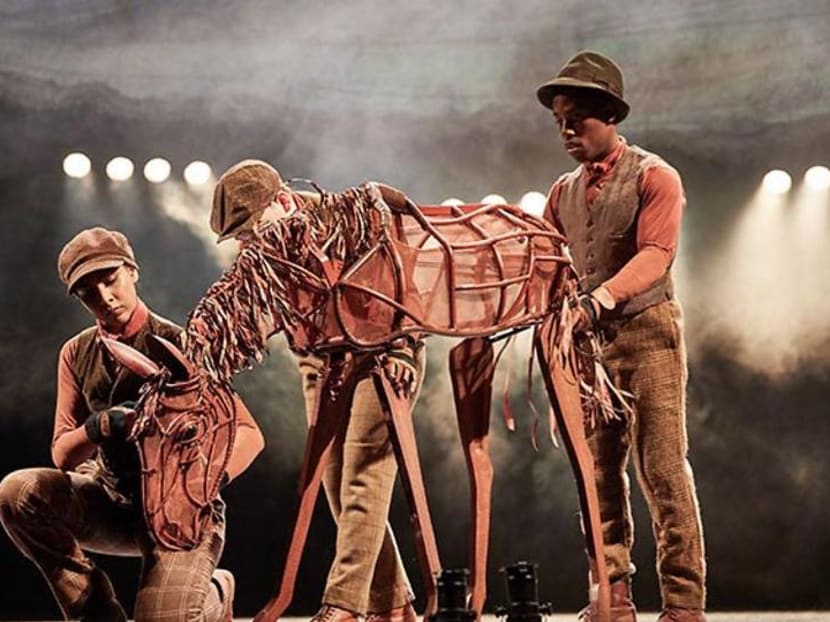 Two big events in Singapore's arts calendar have been scrapped because of the ongoing pandemic.
Off the back of recent measures by the government to curb the spread of COVID-19, Arts House Limited (AHL) and the National Arts Council (NAC) announced the cancellation of the Singapore International Festival of Arts (SIFA), in a statement made on Thursday (Mar 23).
Meanwhile, Singapore Repertory Theatre (SRT) also scrapped its highly-anticipated War Horse production, making the announcement via a Facebook post that same day.
SIFA was originally scheduled to be held from May 15 to 31, while War Horse was set to run from Apr 23 to May 10.
SIFA organisers took into consideration social distancing measures, the fact that the event would have drawn more than 250 performers, and further air travel restrictions into Singapore.
"The whole SIFA team has been working tirelessly for three years to bring this festival to you. To have it not go ahead two months before it was to take place is gut-wrenching for all of us, as well as a huge disappointment to all the artists involved," said festival director Gaurav Kripalani.
He continued: "But all of us fully support and recognise that these are extraordinary times that require extraordinary measures in order to keep everyone safe."
To try and mitigate the festival's cancellation, Kripalani has proposed to continue working with local arts groups commissioned for SIFA. Local groups could try to bring their programmes to audiences through new experiences that would not require physical attendance, such as webcasts, behind-the-scenes profiling, work-in-progress showings, as well as digital conversations.
Meanwhile, SRT also released a statement: "Having spent years trying to bring this astonishing play by the National Theatre of Great Britain to Singapore, this decision was not an easy one," it said. "However, given the global uncertainties and increasing limitations, our priority will always be the health and safety of our patrons, staff and cast."
The SRT and Esplanade also called for donations to support the arts industry in these challenging times.
Full refunds for SIFA and War Horse will be made available to current ticket-holders.