Simon Yam undergoes follow-up surgery after knife attack
The actor is recuperating in the intensive care unit of a hospital in Hong Kong. His wife, supermodel Qi Qi, has said that his family is "cheering him on".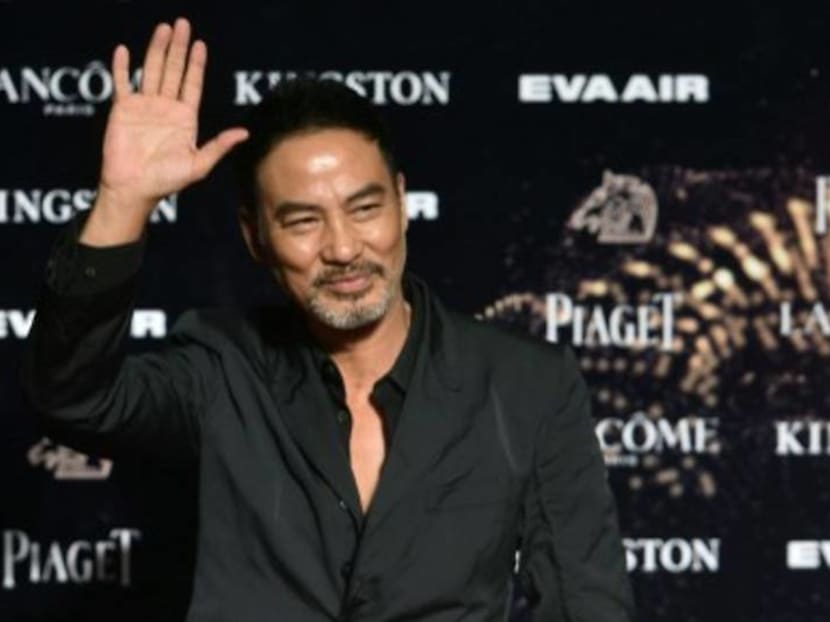 Veteran actor Simon Yam has undergone a second surgery in Hong Kong after suffering a shocking knife attack while he was on stage during a promotional event in China's Guangdong province on Saturday (Jul 20). 
The 64-year-old actor is now recuperating in a Hong Kong hospital. 
On Sunday morning, Yam's wife, supermodel Qi Qi, was asked by Apple Daily if the actor was undergoing a second operation and she replied that she was waiting for him to come out of the operating theatre at Hong Kong's Adventist Hospital where he was admitted to the intensive care unit. 
Later that same day, she posted on Chinese social media platform Weibo that Yam was doing well. She wrote: "Our family is now accompanying Wah-gor (Yam's nickname) and cheering him on. We thank everyone for their care and concern." 

China Daily reported that Yam has cancelled all work appointments following the attack. 
Yam was stabbed and slashed by an assailant whom police in southern China have identified as a 53-year-old schizophrenic named Chen, according to the Associated Press. He was detained at the scene during Saturday's incident.
Chen had rushed up to the stage and stabbed Yam in the stomach with a fruit knife. The actor was also slashed on his arm. Videos of the incident showed a distressed Yam clutching his stomach while saying: "Let's get to a hospital."
The South China Morning Post also reported that the attack left the actor with a 2cm-wide, 3cm-deep gash to his abdomen and an injured hand. The actor's management company has said that it would take action against the perpetrator.
Yam first underwent minor surgery at a hospital in Zhongshan city in China before returning to Hong Kong on Saturday evening for more treatment. Apple Daily reported that the actor had requested to return to Hong Kong because it would be easier for his family to visit him.
His management company released an earlier statement following the attack that said the knife wound to his abdominal area had caused minor damage to his internal organs, which has been repaired, and that the injuries to his right hand have also been treated."
Meanwhile, Yam's management company has told netizens not to believe a viral message saying that the actor has requested financial assistance to help pay for his operation, reported China Press.
The message said that Yam did not have his wallet with him during the attack and therefore needed to raise 100,000 yuan (S$19,800) for the operation. His management company said the message was a scam. "We will take care of Yam and hope the public will not believe the message."