'Keep moving forward': Simon Yam on his recovery after stabbing incident
Meanwhile, fellow Hong Kong celebrity Carina Lau, who was also in town for the Star Search 2019 Grand Finals, reveals her thoughts on husband Tony Leung's upcoming role in a Marvel movie.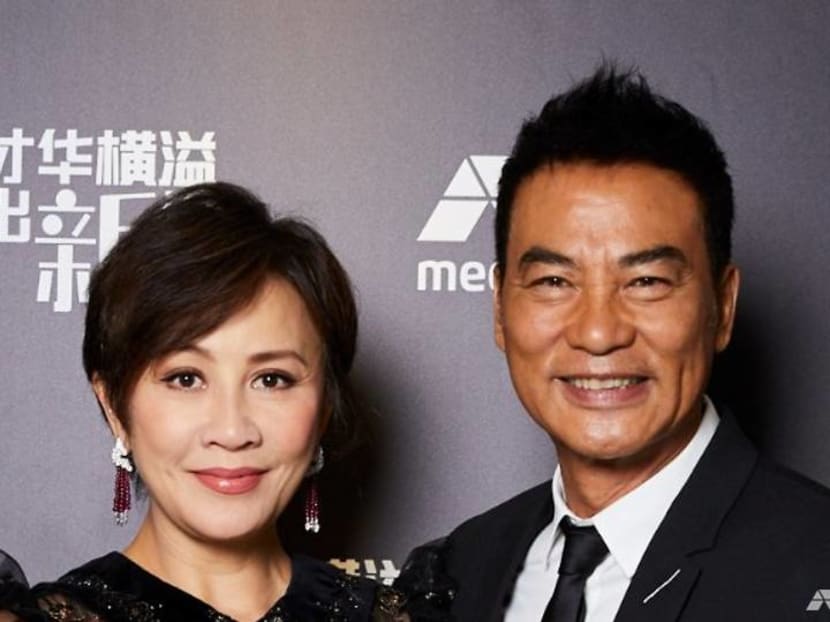 Hong Kong actor Simon Yam is continuing to think positively after the stabbing incident that shocked fans in July. 
The 64-year-old told CNA Lifestyle: "I think positively and keep moving forward. That's my motto in acting and my life. I keep it simple and keep going."

Yam was one of the celebrity judges in town for the Star Search 2019 Grand Finals on Sunday (Nov 3), together with Carina Lau and Stephen Fung.
He was hospitalised for five days after being stabbed in the stomach and slashed on his hand, and had to undergo surgery to repair the damage.
However, he insists that he's okay although he's "still recovering from the wound."

He said: "It has been about three months. I was only able to exercise two weeks ago and I went for a run. I can't lift weights that are too heavy."
The Lara Croft: Tomb Raider actor revealed that he went for a run two hours after touching down in Singapore, despite the hot weather.
"I was very happy to see the weather in Singapore. I went for a 6km run and was very happy. It's okay that it was very warm because the sun is important to life. We should get some sun in our lives every day."
Yam also explained his decision to not press charges against his assailant: "I have positive thinking to thank for that. Let it pass. I love my life and I have a lot of passion in what I do. It's been 45 years and I still have the passion to do what I do."
Meanwhile, fellow judge Lau has revealed to YES 933 that she enjoys "doing things that men enjoy."
That includes snowboarding, sky diving and scuba diving.
"I'm not a girly girl, to be honest. But I do turn on my womanly charms for my husband (Tony Leung). Otherwise, he would have married a man!" she quipped.
The 53-year-old also shared that she's looking forward to Leung's role as The Mandarin in the upcoming Marvel movie, Shang-chi And The Legend Of The Ten Rings.
She said: "I am very happy that Marvel picked him to be one of the characters. I am looking forward to watching this role because it's a villain. He has always wanted to try different characters and I hope this will be a breakthrough for his career."
Lau said that the couple, who have been married for 11 years, "don't influence each other's decision when it comes to our careers" but they do like to discuss movies they've watched.
"After watching a movie, we like to discuss it over a glass of wine – that's very important. If we were the director, who would we cast? And as actors, what role would we want to play?" she said.