The artist intrigued by an old Singapore he's too young to have experienced
Singaporean artist Hilmi Johandi's installation for the President's Young Talents was inspired by the defunct Great World, New World and Happy World – but it's not about nostalgia.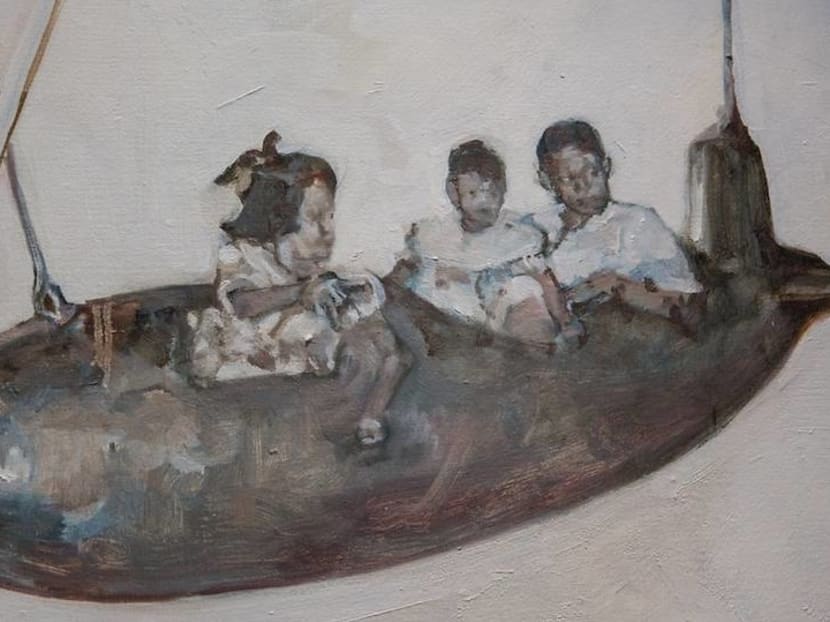 Walking around artist Hilmi Johandi's latest art installation is like stepping into an eerie dream-like version of Singapore's old amusement parks.
There are paintings of Happy World's stadium stage, children on a merry-go-round ride from Great World, and the entrance to New World. There are fuzzy slow-motion videos of a ferris wheel. At the back, you climb up a stage that's reminiscent of the platform where one queues up for such rides.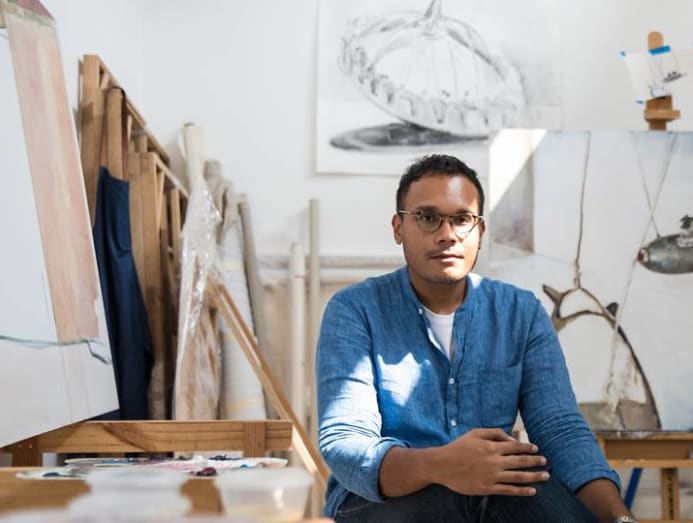 These pieces, which the 31-year-old Singaporean described as "discarded nostalgia", comprise An Exposition, his contribution at this year's President's Young Talents (PYT) exhibition, which opens on Thu (Oct 4) at the Singapore Art Museum's 8Q wing.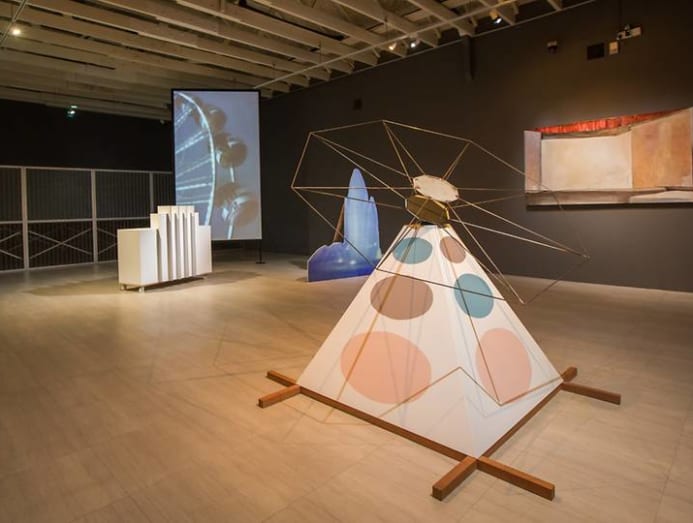 While his fellow PYT artists – Weixin Quek Chong, Yanyun Chen, Zarina Muhammad and Debbie Ding – created works that touched on soil or scars, Hilmi looked to the different defunct Worlds for inspiration.
"I came across them while looking into the National Archives in 2015 and I became intrigued. The names suggested this utopian vision during that time – they were spaces where patrons could escape (into)," he told CNA Lifestyle.
"Their heydays were in the 50s and 60s – the pre-TV era, and there were so many things happening at Great World back then – they had these carnival rides, bars and cabarets for adults – I won't be surprised if there was vice at these spaces. And in Happy World, fights would happen and the buildings were later destroyed because of fire."
It's not the first time Hilmi has proverbially travelled back in time for his artwork – his previous paintings and videos were collages that sprung from archival images of old P Ramlee movies, old street scenes or images (a woman performing a bangsawan, for instance) and even Great World, too.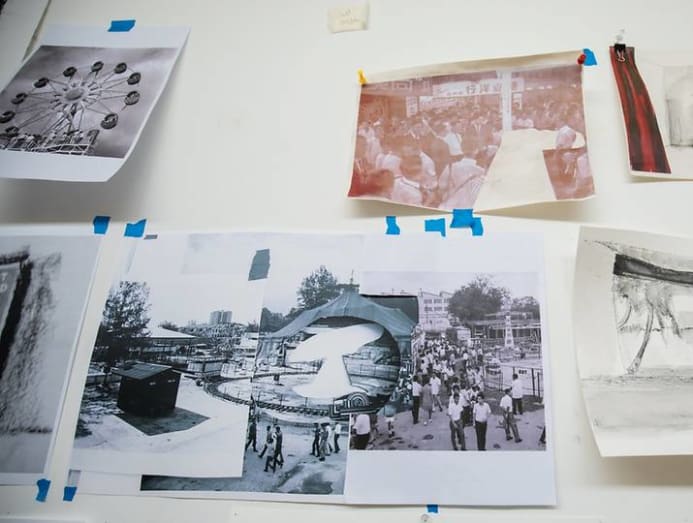 But while there's something "retro" about Hilmi's works, he'd rather not bring up the "N word": Nostalgia.
"I'm engaging nostalgia... but not in a nostalgic way. I've never experienced them before. I wasn't even born at that time," he said, adding that he finds the whole trend of romanticising nostalgia "quite disturbing".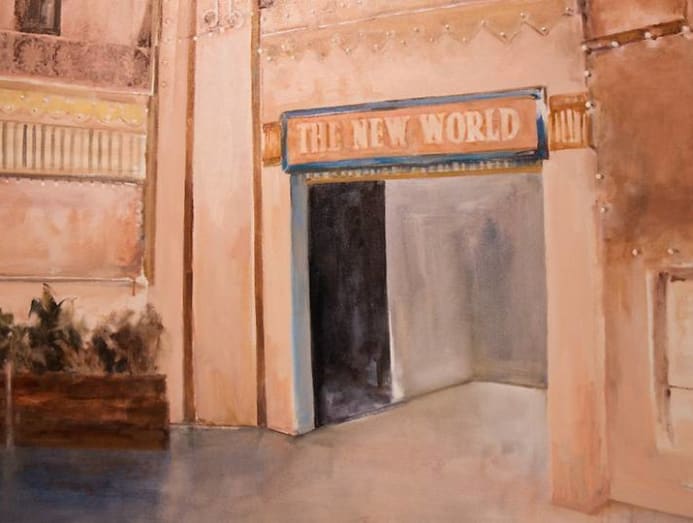 Instead, he prefers to approach these blasts from the past from a more "intellectual" and "critical" standpoint – one reason why his work at PYT feels fragmented, where the different elements feel like bits and pieces of an incomplete experience.
Hilmi pointed out that his detached view is very similar to what many of the younger generation feel. "We know these places used to exist, we've heard of the name but we're not very familiar with them. I used to pass this hotel called Gay World and I didn't know exactly what it was until I later found out it was named after the amusement park – everything started to make sense."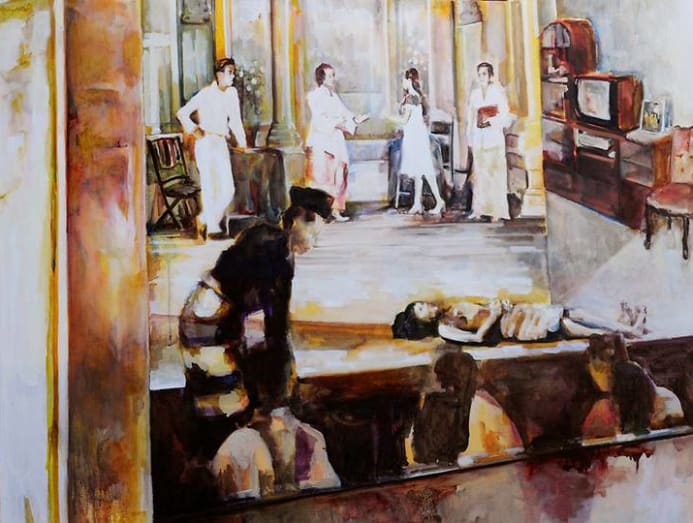 That said, he's perfectly fine if someone sees his work differently.
Last week, he recounted a pre-opening tour he did for museum docents. "One person in the group said her parents used to work in one of the Worlds and she was almost in tears. It was quite an interesting experience for me as the artist," he said.
The President's Young Talents exhibition runs from Oct 4 to Jan 27 at the Singapore Art Museum at 8Q. For more details, visit https://www.singaporeartmuseum.sg/