Creative Capital: The Danish expat making art Singaporeans love to take selfies with
You might not be familiar with Tina Fung and her studio Space Objekt, but we bet you've posted lots of photo of their captivating installations on social media.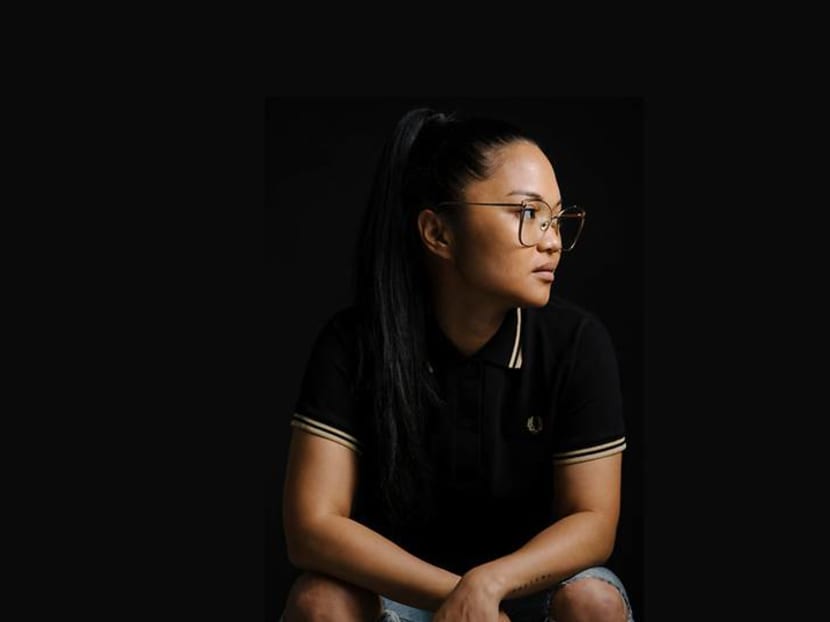 Tina Fung has seen the light – and she's been manipulating it with a dreamer's eye and a draughtsman's hand. You may not be familiar with the 36-year-old artist, but you've probably seen her works – she's created installations for events such as Sentosa Island Lights and the Singapore Night festival, and even as far as Romania for the Summerwell Festival.
Her creative design studio Space Objekt, which was set up with Ash Razaque in 2017, has also done work for things you've probably seen – whether it's the interiors of the retro arcade bar Nineteen80 or the DBS Bank installation at last year's Ultra Music Festival.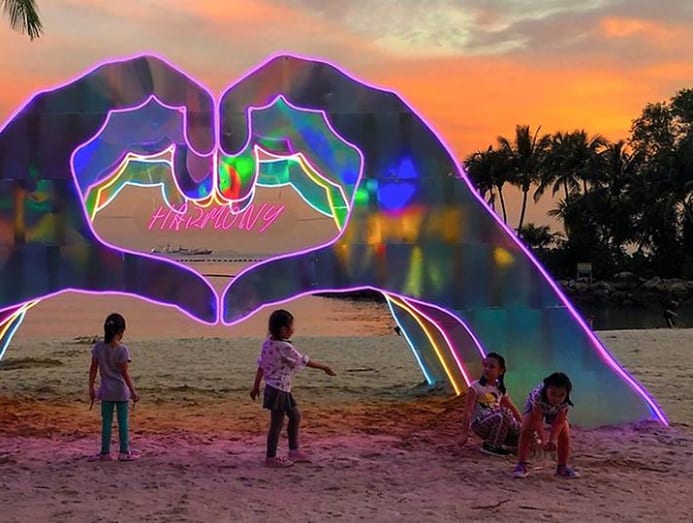 The studio has also worked with the likes of NCF Martell, Gucci, Sephora, Marc Jacobs Beauty, Universal Studios Singapore, Breathable Gin Chambers, Singaporean musician Charlie Lim and film Director Jacky Lee, just to name a few.
Born in Denmark, Fung began as an interior designer in London before moving to Singapore nine years ago, where she later shifted to doing prop and sets design at Zouk, before eventually starting Space Objekt two years ago.
Personally, I find her work incredibly engaging. They are modern and whimsical and so very cool. I was very eager to meet her and learn more about her.
HI TINA, HOW DID YOU END UP IN SINGAPORE?
I have been based in Singapore for the past nine years, but I was born and raised in Copenhagen.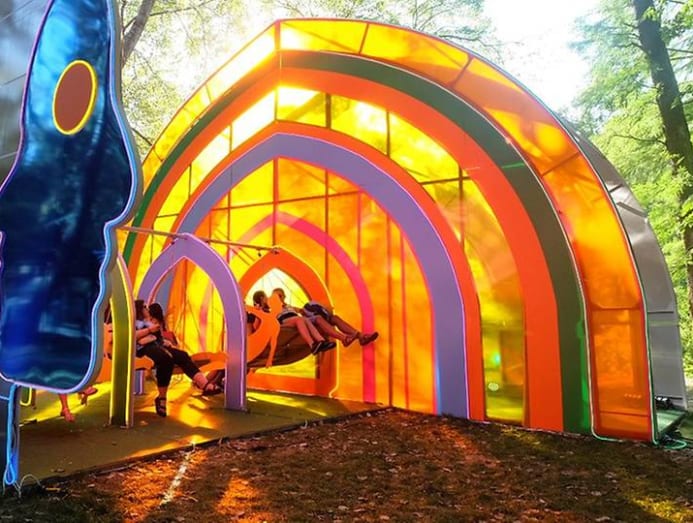 I've always been interested in experimenting with space and form within objects and as a young adult, I wanted to study Fine Arts but it was never an option given my Asian parents (her father is from Hong Kong and her mother is a Filipina), who didn't view it as a sustainable career. So instead, I studied Interior Design in London and later landed a role as a junior interior designer.
I was offered an interview to meet with two principals from an interior design studio based in Singapore who were in London for meetings. I wasn't planning on moving. I was comfortable in London, had a good base and London was relatively close to Copenhagen.
Much to my surprise, I was offered a position in Singapore. I didn't know much about the country other than all the strict rules, its cleanliness and that taxes were practically zero compared to the 25 to 40 per cent in Europe. I must admit that I even had to look it up on the map! Anyway, I decided to take this opportunity and, fast forward 8 years and I'm still here.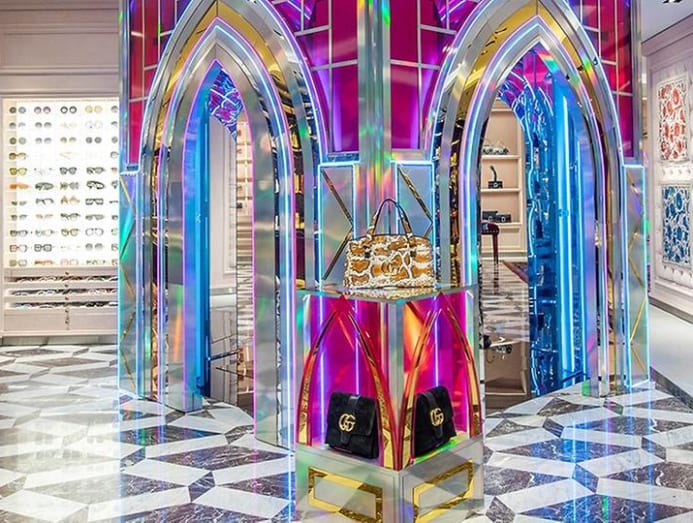 HOW DID SPACE OBJEKT GET STARTED?
I've always been interested in the ways people inhabit spaces and how I can change those spaces to look more aesthetic. As an interior designer, I had the skills to able to do so. So when the opportunity came to work as a prop and set designer at Zouk in 2013, I thought it would be an interesting opportunity to explore. Especially since it involved creating art, which was what I originally wanted to study in university.
Isn't it crazy how these things come in full circle? Somehow, set design offered me the stepping stone that I was looking for to jump from interior design to art. So two years ago, I decided it was time for a new challenge and co-founded Space Objekt with my partner Ash.
CAN YOU EXPLAIN MORE WHAT YOU GUYS DO?
Our studio focuses on creating memorable experiences where people interact within space. Our work focuses predominantly in the medium of built environments, from small scale props to film sets, brand activations to immersive larger-than-life installations.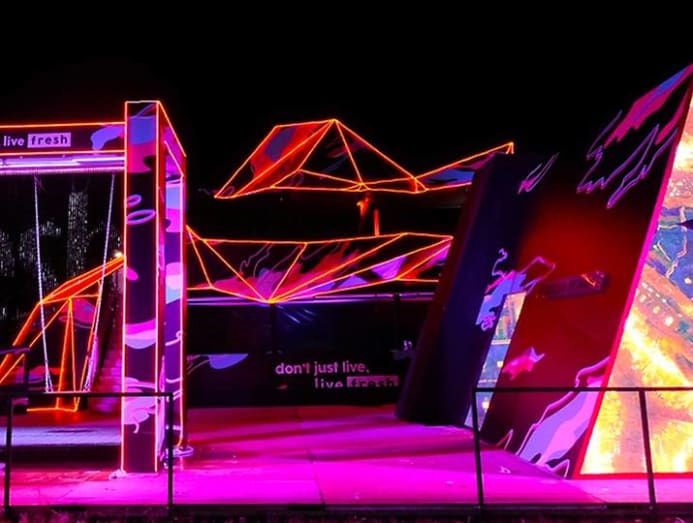 I conceptualise and design, working with hand sketches and 3D software to create the space and design a concept. Once it's confirmed, we move into production, which is where Ash's role comes into play. He manages the organisation and planning of the list of things that need to be done.
PEOPLE NOT JUST EXPERIENCE YOUR WORK BUT LOVE TAKING PHOTOS OF THEMSELVES WITHIN IT. WHAT'S YOUR TAKE ON SELFIE CULTURE?
Selfies are a form of visual representation. Selfies aren't necessarily some weird craze or a viral trend among the millennials. While these may sometimes have a negative connotation, I believe they are important in the digital age as a form of communication, self-expression and documentation. 
In the vast majority of scenarios, selfies are fun and harmless. The only thing I'd say is that it is about balance. Doing anything in excess isn't healthy, but as long as there is balance then selfies will simply be another way to have fun in the digital age.
Social media was built on the promise of shared experience, greater connectivity and openness. We make art that people take pictures of, making it worth sharing.
YOUR WORK DEPENDS HEAVILY ON LIGHT. HOW DO YOU USE IT TO CREATE VISUAL IMPACT?
I believe that light is a great way to create a visual narrative with the spaces I create. I like clean lines and symmetrical forms, and enjoy working with mediums such as mirror and light. As mediums, they can disrupt our perception of an environment, expanding space and keeping an audience engaged. I like to use light as it is also known to have physiological effects on the human body. Our eyes are programmed to be drawn to the brightest point of our field of view; it's a great attract mechanism which also enhances the mood and atmosphere of a space.
WHAT HAVE YOU DISCOVERED ABOUT SINGAPORE WHILE WORKING ON SPACE OBJEKT?
Our studio has been very fortunate to have had the opportunities to work on some very fun projects which clients and brands have entrusted us with.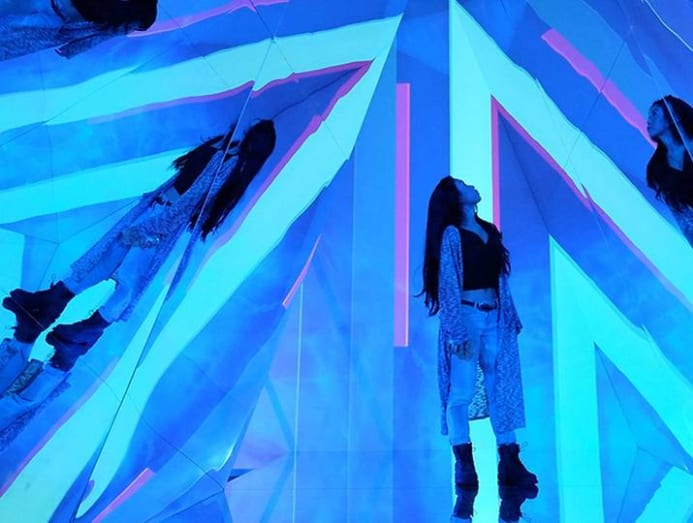 That said, I am surprised by the lack of understanding for what goes into creating work here. For instance, in the UK they have freelancer laws which were only implemented in Singapore this year. Creatives are undervalued here and I feel that they are not protected when it comes to being engaged for work.
DO YOU THINK SINGAPORE IS A GOOD PLACE FOR CREATIVES IN CONTRAST TO OTHER PLACES YOU'VE LIVED?
There are a lot of restrictions in Singapore but it's how you perceive and work around it. Singapore is great because the creative and art scene is not as saturated as established cities like London, Copenhagen, Hong Kong or New York. So I believe there is space to push boundaries here and foster real growth.
WHAT'S BEEN THE TOUGHEST PART OF RUNNING YOUR OWN BUSINESS?
A significant challenge I faced when starting the business was the ability to think commercially about every decision. I realised that what I created had to have a monetary value. A lot of artists struggle with how to put a cost to their value or even how to pitch their price points. I also learnt that undervaluing work was just as bad as pricing it too high.
Everything was new to me. The lingo, the economics, the culture. I am only a quick learner because I had to be. I listened to my heart. In retrospect, it was a bold and crazy career shift, but it was also a risk. What mitigated the risk was that I have a good business partner and strong mentors who were able to guide me and still continue to do so.
The challenge has become about finding the balance between running a company, creating good work and ensuring there is enough time to feed our artistic souls.
YOU MENTIONED HOW YOUR PARENTS THOUGHT BEING AN ARTIST WASN'T A SUSTAINABLE CAREER. WHAT DO THEY THINK ABOUT YOUR WORK NOW?
My parents are supportive of my work now that I have been able to prove that I can make a living out of it. At first it was hard to explain what it was that I did. But through media and technology, I was able to show them photos and videos the work I was creating. Now, they understand it to a certain degree.
WHAT'S NEXT FOR YOU?
I've been working on two permanent installations in the US, which I am very excited about. It's a very interesting project as it involves marine life. It will also be my first permanent installation overseas.
As for our business, we are slowly growing and working on more international projects. Our aim is to work on more permanent installations and see art thrive. When art thrives art grows. We want art to be accessible to all.