This world is theirs: The Sam Willows makes Forbes 30 Under 30 Asia list
Others who made the list include South Korean K-pop group BLACKPINK and Japanese tennis champion Naomi Osaka. Band member Benjamin Kheng tells CNA Lifestyle "it's incredibly humbling".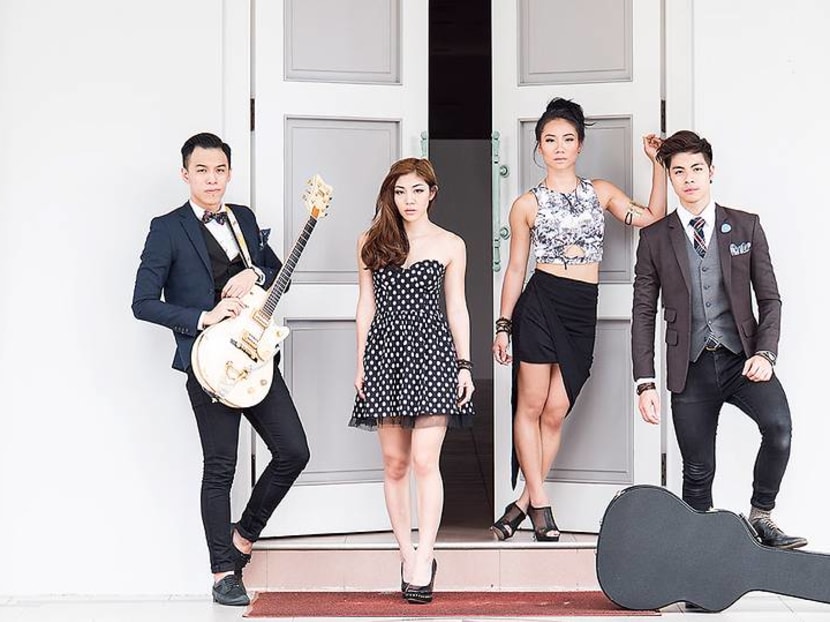 Singapore's very own The Sam Willows has landed a coveted spot on Forbes' annual 30 Under 30 Asia list. The 2019 list was announced on Tuesday (Apr 2).
The 2019 list includes 30 honorees in 10 different categories: The Arts (Art & Style, Food & Drink); Entertainment and Sports; Finance and Venture Capital; Media, Marketing and Advertising; Retail and E-commerce; Enterprise Technology; Industry, Manufacturing and Energy; Healthcare and Science; Social Entrepreneurs and Consumer Technology.  
Arguably Singapore's most successful pop band, The Sam Willows is made up of brother-and-sister pair Benjamin and Narelle Kheng, along with Sandra Riley Tan and Jonathan Chua.
Ben Kheng told CNA Lifestyle that the news was both "awesome" and "hard to believe".
"But it's incredibly humbling to be on that list," he said. "It feels great knowing that we can be that little nudge to skeptical parents that a career in music and entertainment is completely viable here."

The band first broke onto the music scene back in 2012 and in that time, have captured the ears and hearts of fans in Singapore and around the world – from the United States to Australia.
They released their first full-length album Take Heart in Oct 2015 which achieved Gold award status in Singapore. The music video for the title track amassed over 1.6 million views on YouTube. The band then followed up with their second studio album I Know. But Where. in July 2018.
Besides being the first Asian band to be featured on Spotify's Spotlight initiative, The Sam Willows has performed at internationally renowned stages like SXSW in Texas, MU:CON in South Korea, Ultra Music Festival in Singapore, Summer Sonic Festival in Tokyo and have even supported international artists such as Little Mix as the opening act on the Get Weird Tour.
So what does being on this coveted list mean for the band?
"It means that despite messing up countless times, bum notes and slip-ups, at least we did something right!" said Ben with a laugh. "We're not most skilled musicians or the wittiest personalities but we work very well together."
"It also means we have more left in the tank!" he continued.

For now, the quartet are all currently "consumed by side and solo projects". But here's what to next expect from The Sam Willows.  
"Maybe one more drop from our current album," said Ben. "And then a long holiday together without guitars."