The first Singapore Clay Festival kicks off with exhibitions and charity sale
The event, which opened on Nov 25 and runs until Nov 29, is being held at the Enabling Village, Singapore's inclusivity hotspot at Redhill.
Singapore Clay Festival '21 kicked off on Thursday (Nov 25) and will run until Nov 29. The inaugural pottery festival features works from some of Singapore's leading potters and ceramists, including Ahmad Abu Bakar, Chua Soo Kim, Jason Lim and more. 
President Halimah Yacob was the guest of honour at the festival opening on Thursday.
She said in her opening remarks: "What the Singapore Clay Festival showcases is the creative spirit of Singaporeans. Each potter uses the same medium of clay, but each end product is unique and a reflection of their thoughtful, creative expressions. In the same way, this is the kind of society we are striving to build through the next Enabling Masterplan 2030 – one in which every Singaporean can contribute in their unique ways."
The sold-out event is taking place at Enabling Village, Singapore's inclusivity hotspot at Redhill, where visitors who were lucky enough to snag a ticket can admire and purchase a wide variety of creative clay works through several exhibitions.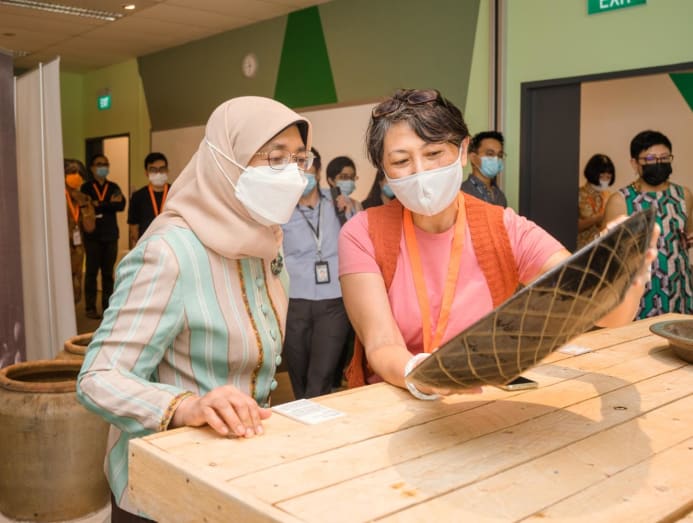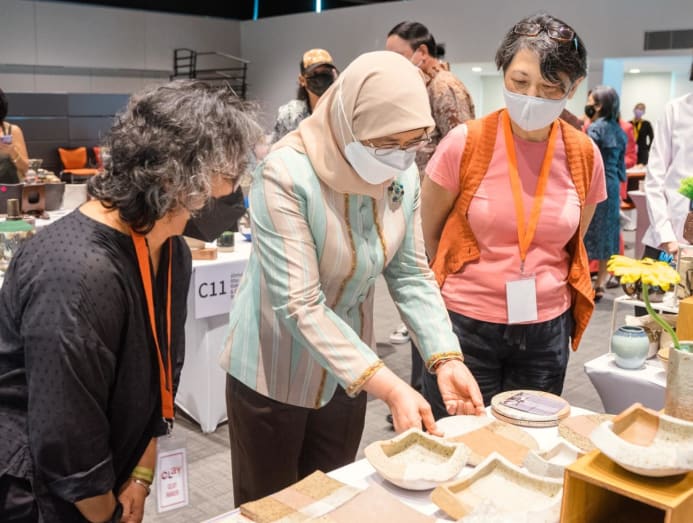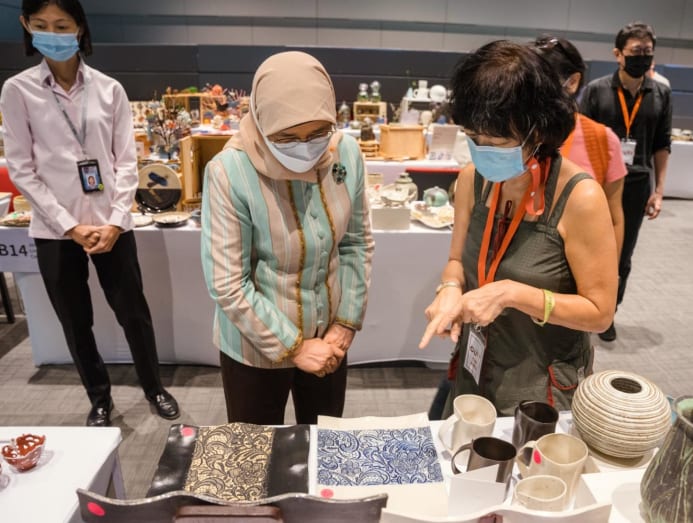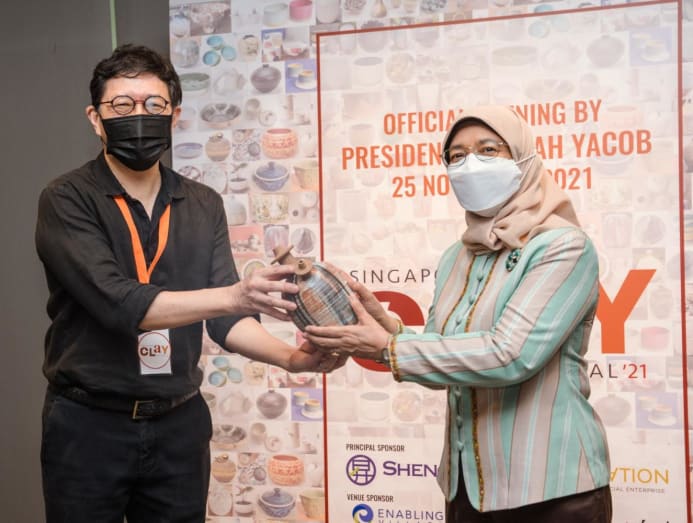 The Clay Makers' Market is a clay art and craft exhibition and sale event featuring more than 130 potters from 57 studios and potteries in Singapore, while the Singapore Clay Heritage exhibition showcases how objects made of clay harvested locally are intrinsic to our past and present life.
Another highlight is Red – Works from Singapore Clay, an exhibition and charity sale of works made with 'wild' clay harvested from the Holland Village area. Proceeds from the sale of this exhibition will go to the Mediacorp Enable Fund (MEF).
The Mediacorp Enable Fund is a charity fund that aims to help build a society where persons with disabilities are recognised for their abilities and lead full, socially integrated lives. The fund is administered by SG Enable, with Mediacorp as its official media partner. ESM Goh Chok Tong is the Patron of the MEF. To support persons with disabilities through the MEF, please visit www.mef.sg.
Enabling Village is at 20 Lengkok Bahru, Singapore 159053.